— -- Spoiler alert! Ted Cruz will formally launch his campaign for president of the United States on Monday, aides to the Republican senator confirmed to ABC News.
And now there are photos to prove it.
An Associated Press photographer captured a series of shots of a would-be First Family in training. They show Cruz, the Texas Republican, during a walk-through at Virginia's Liberty University, a Christian college in Lynchburg, Virginia, where he will make his White House bid official Monday morning.
In some of the photos, Cruz walks hand-in-hand with his wife, Heidi, and the couple's two daughters -- apparently practicing everything from their wave to a kiss.
Cruz, 44, is the first major candidate to enter what is expected to be a crowded Republican primary field, and his announcement tomorrow will officially kick of the 2016 presidential race.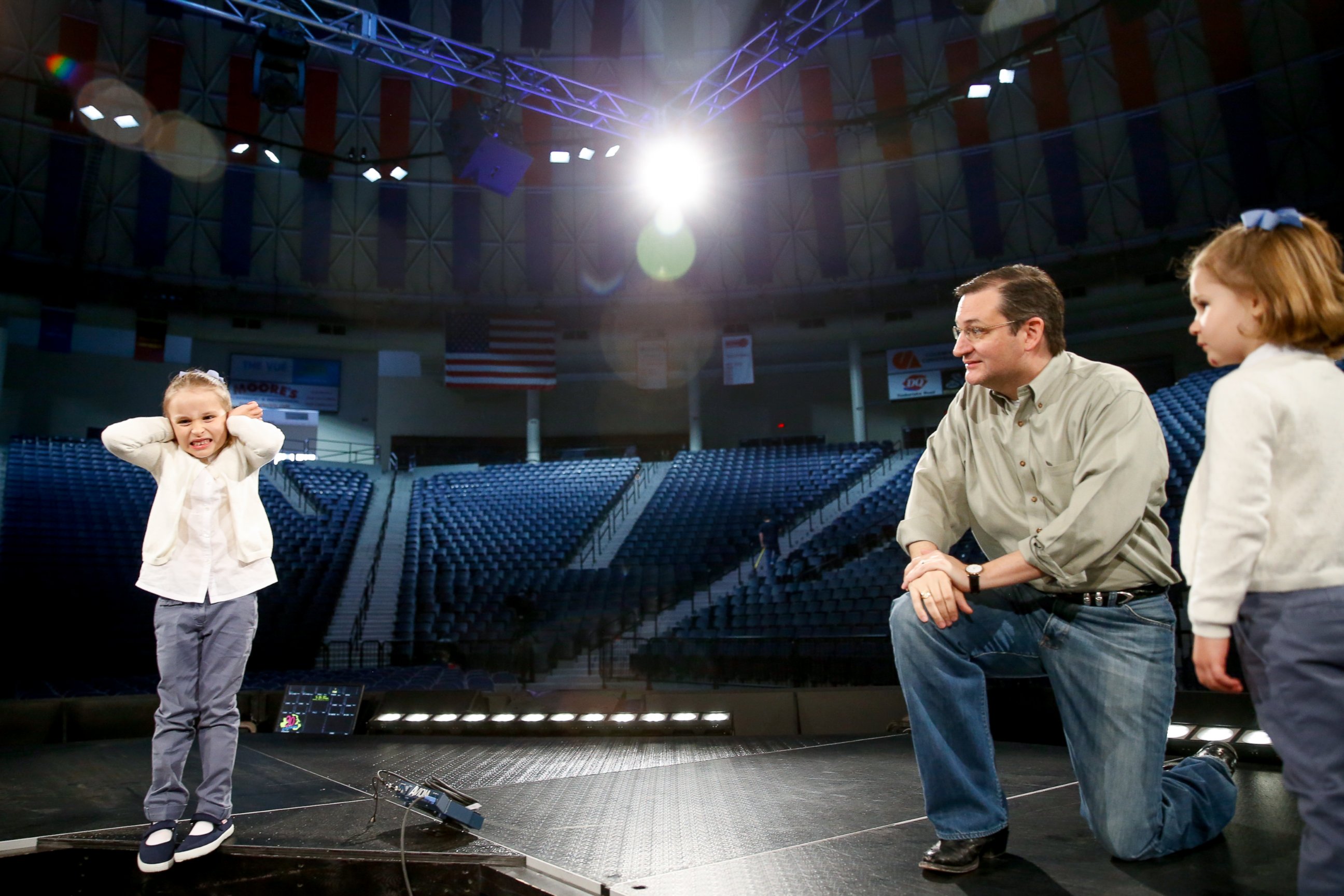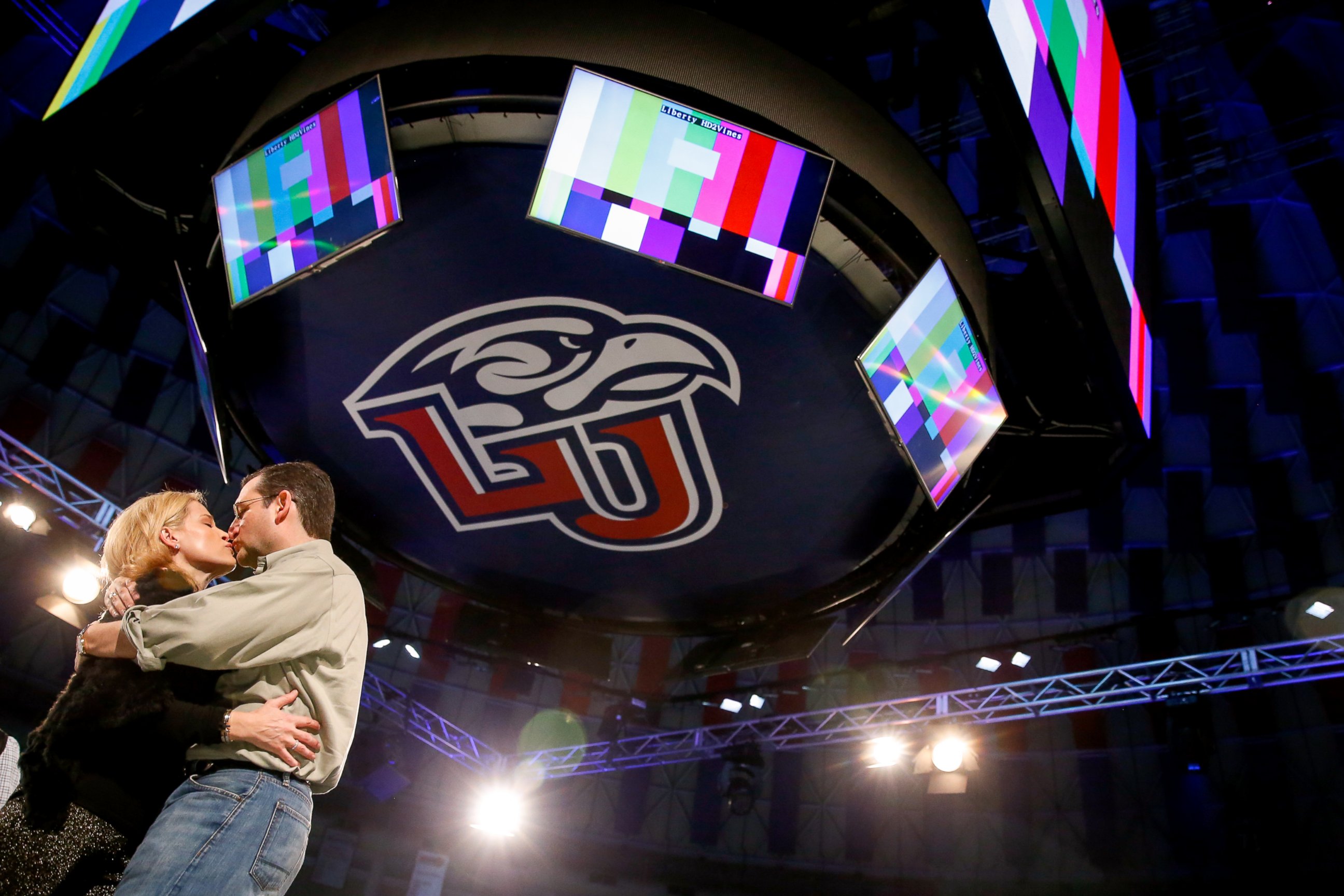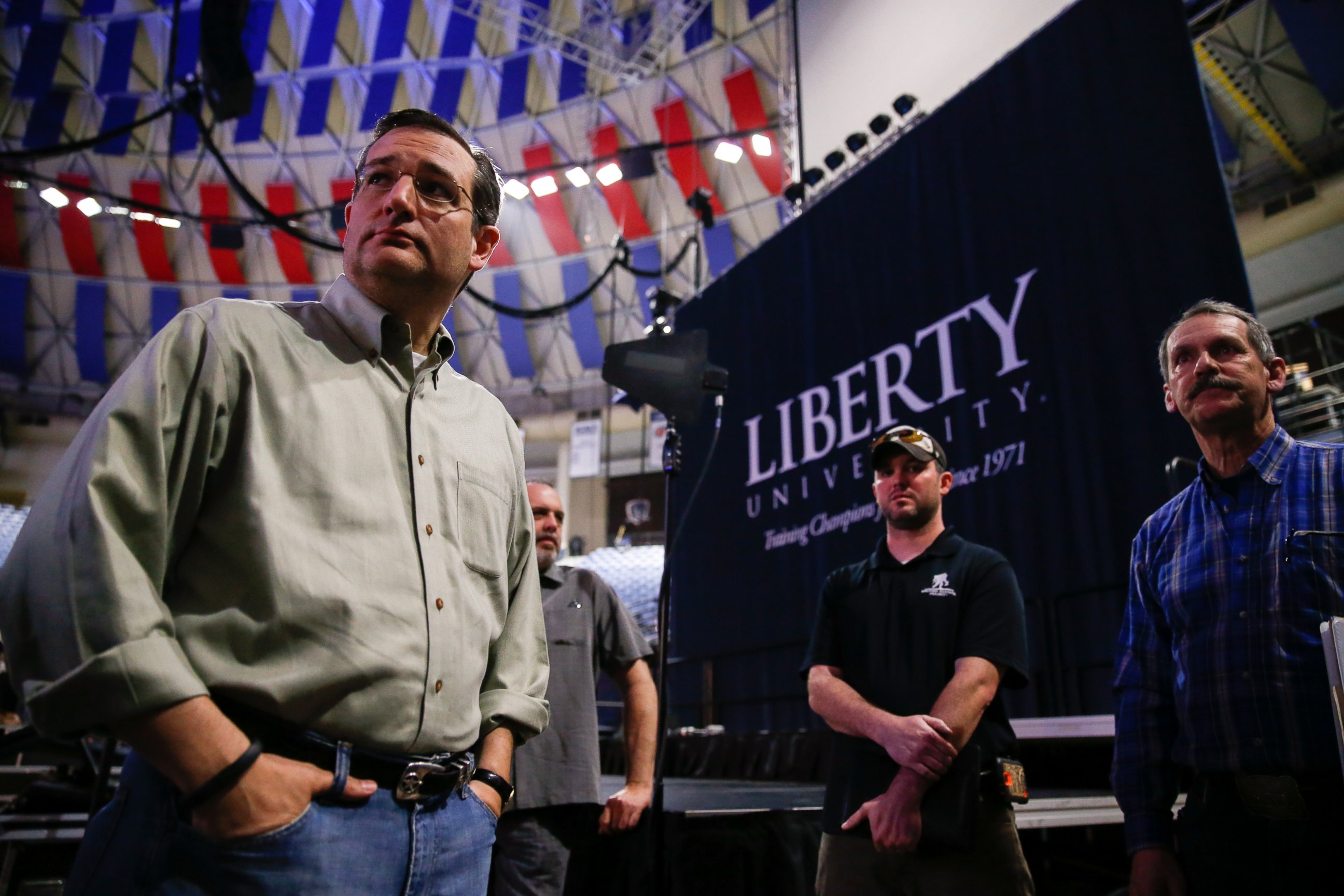 ABC's Arlette Saenz contributed reporting.