— -- Former first lady Nancy Reagan, who died at her home in Los Angeles Sunday, is remembered for several causes, including the "Just Say No" anti-drug campaign and her support of stem cell research to help tackle Alzheimer's disease.
While so many of Reagan's accomplishments are well known, here are five things you might not know about her.
1. "I Never Was a Career Girl"
Despite her career as an actress, Reagan said in 1967: "I never was a career girl."
She explained, according to the Chicago Tribune, "When I graduated from college, I wasn't ready to get married and I didn't want to return to Chicago to lead the life of a post-deb. I never had a burning desire for an Academy award and I don't even remember how many films I made."
The future first lady launched her acting career shortly after graduating Smith College in Massachusetts, billing herself as Nancy Davis (she was born Anne Frances Robbins). She landed a minor spot in the musical "Lute Song" in what would be her only Broadway appearance.
After a series of smaller parts, Reagan attracted the attention of MGM Studios and moved to Hollywood for her first feature film, "The Doctor and the Girl."
Her Hollywood career included 11 feature films, including "The Next Voice You Hear," "Donovan's Brain" and the Academy Award-nominated documentary "The Dark Wave."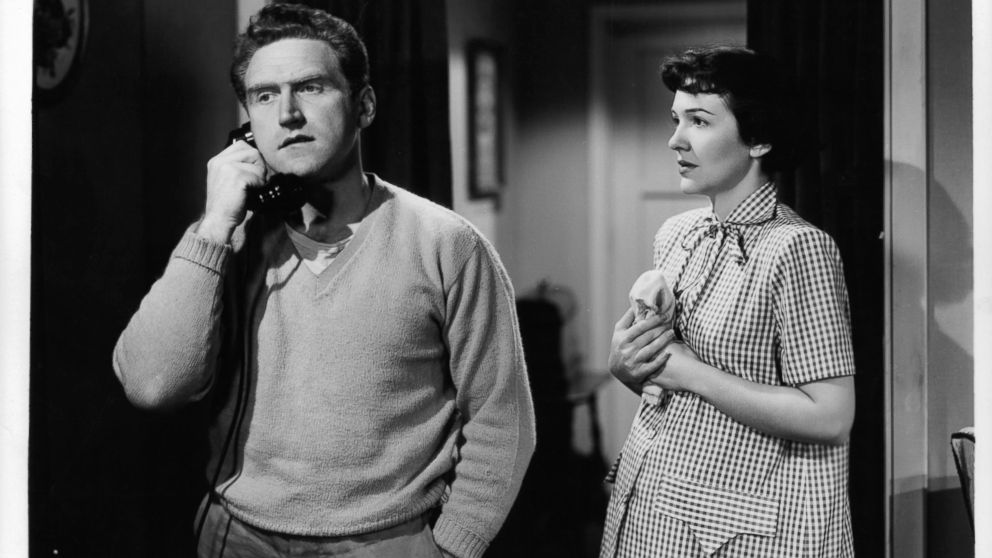 While filming "East Side, West Side," Nancy Davis' name wrongfully appeared on a published list of alleged communist supporters. She sought assistance from Ronald Reagan, who was president of the Screen Actors Guild at the time. The two conversed over dinner.
"I don't know if it was exactly love at first sight," Nancy Reagan later said, "but it was pretty close."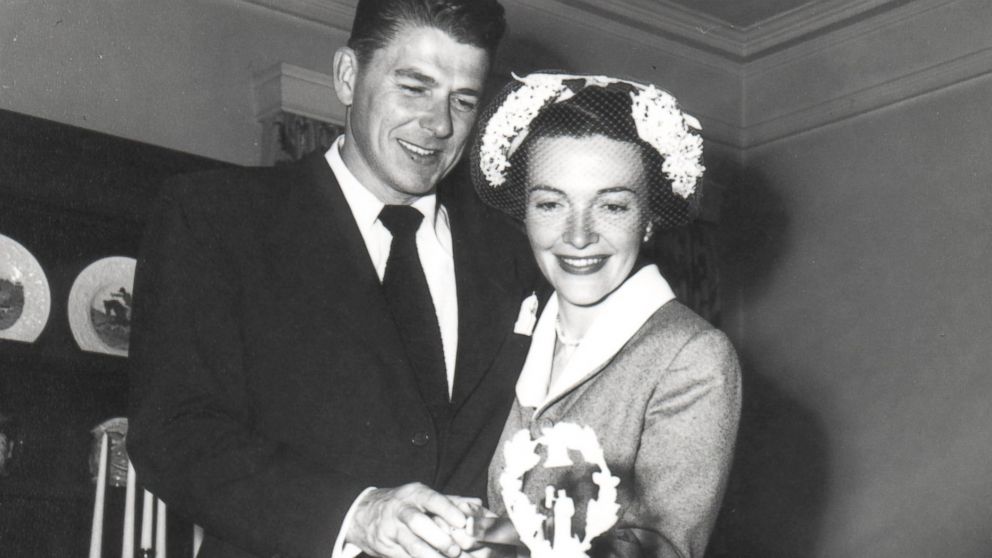 The couple wed on March 4, 1952, and the Reagans even starred together in the 1957 World War II film "Hellcats of the Navy," with Nancy playing a Navy nurse and Ronald the commanding officer of a submarine.
Ronald Reagan continued his film career and Nancy Reagan retired from acting and raised their two children, Patti and Ronald Jr., in addition to stepchildren Maureen and Michael from Ronald's previous marriage.
2. A Marriage of Comprise and Sacrifice: "Sometimes It's 90/10"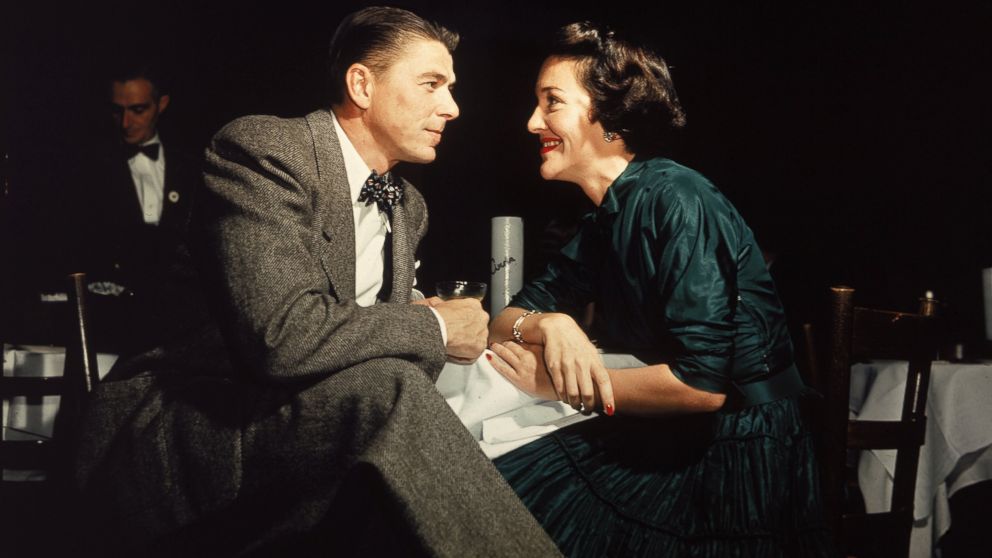 Nancy Reagan is remembered for her loyal devotion to her husband throughout their long marriage, as she was often caught by photographers gazing lovingly at him during his speeches.
When Barbara Walters asked Nancy and Ronald Reagan in a joint interview what their secret was to keeping the romance in their marriage, Nancy Reagan responded, "I think it used to be that one of you thought that it had to be, everything had to be your way. Or 50/50. And it isn't always 50/50, sometimes it's 90/10."
"And you have to be willing to give the 90. Or he has to be willing to give the 90," she said, pointing to her husband. "But it's something you want to do."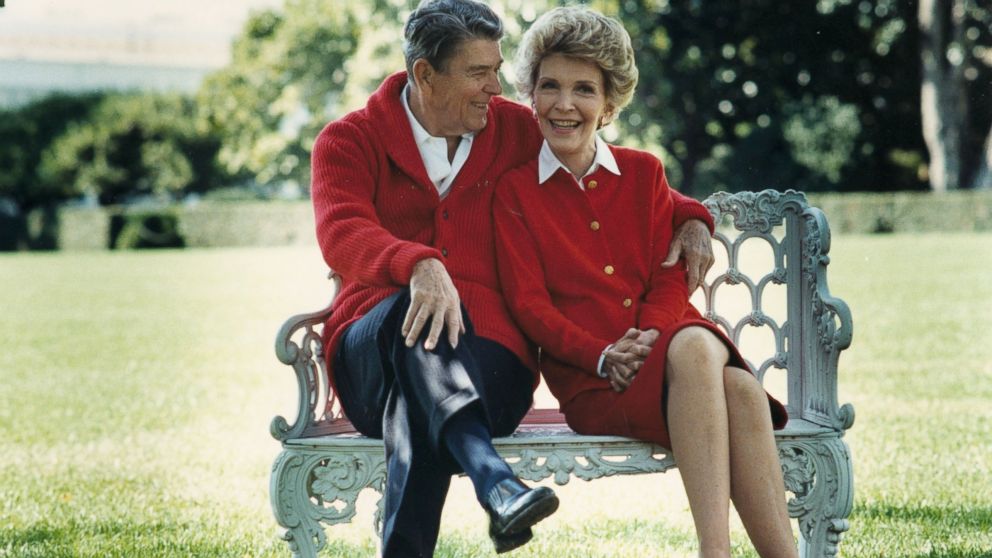 3. Her Seminal U.N. General Assembly Address
One of Nancy Reagan's most well-known efforts was promoting drug education and prevention programs. Her "Just Say No" anti-drug campaign was influential in the passage of the 1986 National Crusade for a Drug-Free America anti-drug abuse law, and through her platform, Reagan became the first first lady to address the United Nations General Assembly.
In her October 1988 address, Reagan said the U.S. should initiate stricter drug law enforcement and education and that America must stop blaming developing countries that produce most of the illegal drugs consumed by Americans, The New York Times reported at the time.
"Frankly, it is far easier for the United States to focus on coca fields grown by 300,000 campesinos in Peru than to shut down the dealer who can be found on the street corners of our cities,'" she said. "It is often easier to make strong speeches about foreign drug lords or drug smugglers than to arrest a pair of Wall Street investment bankers buying cocaine on their lunch break."
"We will not get anywhere if we place a heavier burden of action on foreign governments than on America's own mayors, judges and legislators," she said. "You see the cocaine cartel does not begin in Medellin, Colombia. It begins in the streets of New York, Miami, Los Angeles and every American city where crack is bought and sold."
4. Her Influence on Policy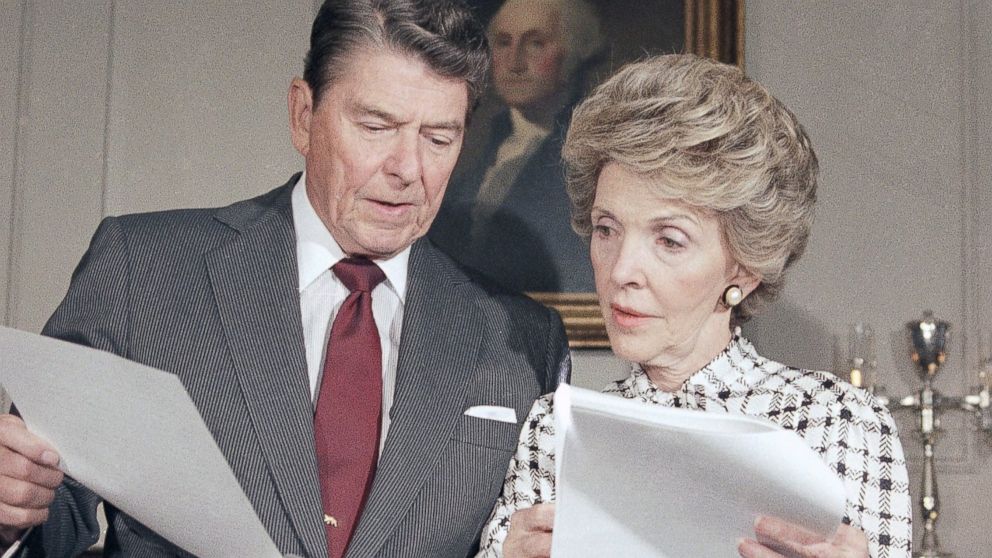 A friend of the Reagans once said: "Without Nancy, there would have been no Governor Reagan, no President Reagan."
And once he was president, Nancy Reagan was a powerful force behind the scenes at the White House.
Roger Sandler, a personal photographer to the Reagans, told ABC News, "Whether it was personal or official, if you wanted to get a policy question to him and you couldn't get to him directly, people would call Mrs. Reagan."
Sheila Tate, Nancy Reagan's former press secretary, told ABC News that while "she never initiated any policy...people knew how much influence she had."
"They would come to her and make their case," Tate said.
Vanity Fair's Bob Colacello, who has written extensively about the Reagans, told ABC News that Nancy Reagan once told him she didn't take a particular interest in any specific policy while first lady.
"She said 'Oh no, Ronnie had his ideas, his beliefs, he was hard to change.' Then almost in a whisper, she added, 'Well, maybe the whole Russian thing,'" Colacello recounted on "Good Morning America."
5. Losing Ronnie: "People Say It Gets Better. No, It Does Not"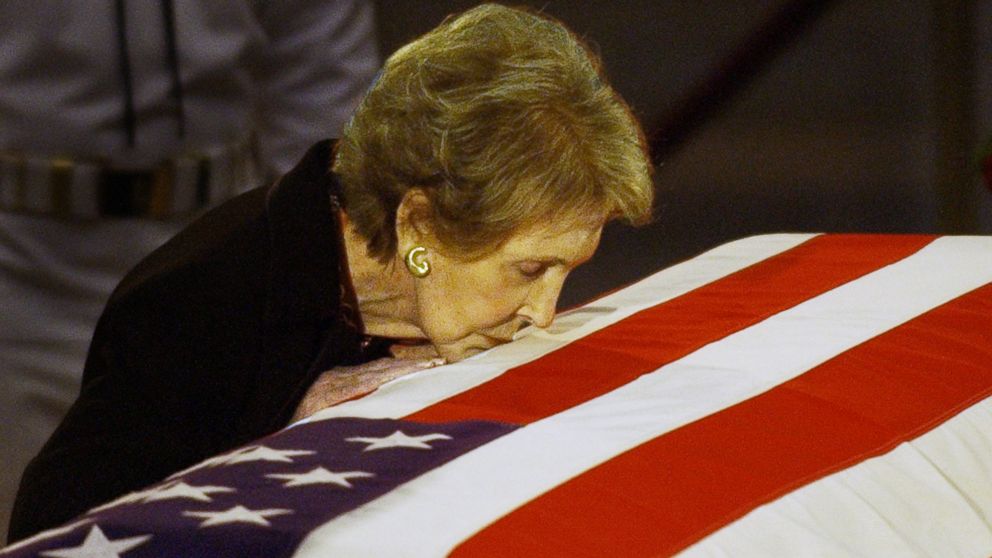 After Ronald Reagan died at the age of 93 on June 5, 2004, Nancy went on to live nearly 12 more years without her husband by her side.
And in a Vanity Fair interview in 2009, she told Colacello that the pain of losing her husband didn't go away.
"I miss Ronnie a lot, an awful lot," she said. "People say it gets better. No, it does not."
"It sounds strange, but...I see Ronnie. At nighttime, if I wake up, I think Ronnie's there, and I start to talk to him," she said in the interview. "It's not important what I say. But the fact is, I do think he's there."