— -- Thousands of people from New York to Los Angeles to Miami where President Trump is staying launched new protests Saturday against the president's executive order barring entry into the U.S. for travelers from seven predominantly Muslim countries.
The demonstrations came in the wake of a federal judge's order Friday placing a temporary restraining order on the executive action. With that ruling, the Department of Homeland Security said Saturday it has stopped enforcing key parts of the executive action on entry into the U.S. by travelers from the seven countries -- Syria, Yemen, Libya, SSudan, Somalia, Iraq, Iran and Libya.
In New York, demonstrators braved bitterly cold weather to turn out for what organizers billed as a solidarity rally by the LGBT community in support of immigrants and refugees affected by the executive order. It was based around Greenwich Village's iconic Stonewall Inn, the site of historic protests for LGBT rights.
Anthony Sandoval, 35, a fashion designer, told ABC News, "A lot of my friends are going to be affected by Trump's immigration policies."
Julia Pelta Feldman, carried a sign declaring, "Families of Holocaust survivors stand with refugees," and on the opposite side, "My bubbe warned me about this," using the Yiddish word for grandmother. She said her grandparents were Polish refugees who escaped the Holocaust and that in addition to her concerns about immigrants and refugees she is worried about preserving the separation of church and state and protecting the rights of the LGBT community.
Sidney Grant, 51, told ABC News that he is also worried about possible actions by the Trump administration that could roll back progress on rights for LGBT people.
"People who falsely say LGBTQ people are godless are antiquated. We are the most spiritually diverse of any minority group," Grant said.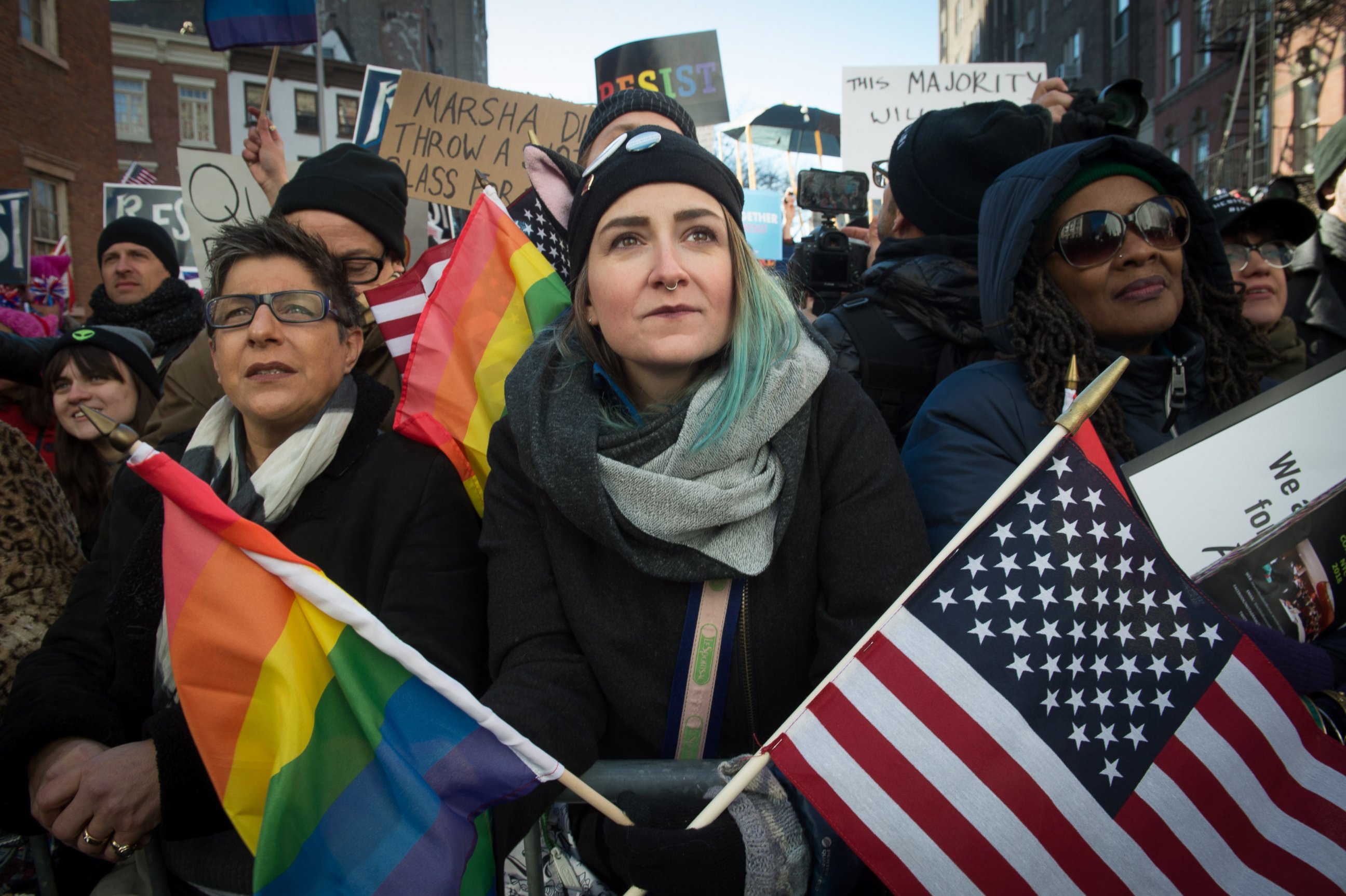 Protesters also rallied in the cold temperatures in Philadelphia to protest against the executive action.
"No ban, no wall," said many signs held by protesters at the rally across from Philadelphia's City Hall, reported ABC station WPVI.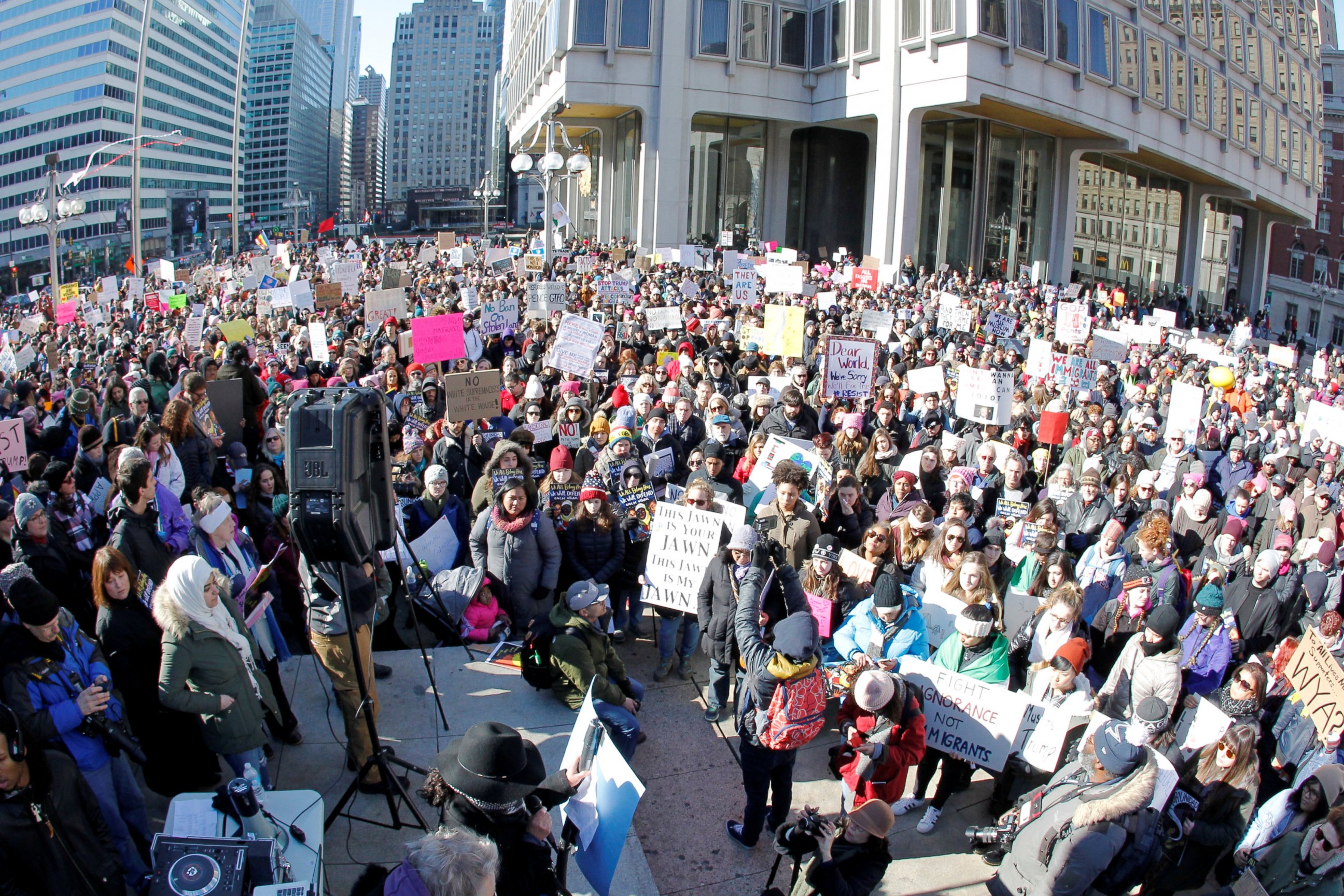 In Los Angeles, protesters both for and against the president's immigration order demonstrated at Tom Bradley International Airport, ABC station KABC-TV reported.
In Miami, a crowd marched downtown toward the county courthouse around 3 p.m. local time, ABC afflicate WPLG reported.
Protests were also held in Washington, D.C. and in cities in other countries including Ottawa, Canada, and London.