— -- Mitt Romney may be edging back onto the national political stage, and it wouldn't be the first time that he's made a comeback.
Widespread speculation about a potential run to replace Sen. Orrin Hatch, R-Utah, after he announced his retirement Tuesday, means Romney's political life may not be over.
Here's a review of Romney's political timeline to date, and a look into his possible future prospects.
First forays
Politics runs in the Romney bloodline: Mitt's father, George, served as governor of Michigan and later Secretary of Housing and Urban Development under former President Richard Nixon.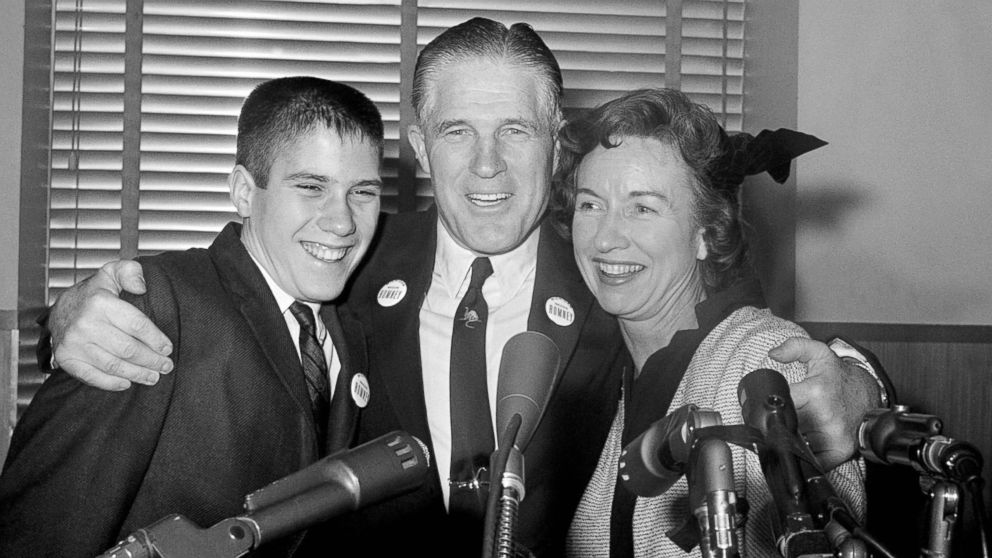 Mitt Romney didn't start his career in politics right away. He instead had a lucrative career in management consulting and later private equity, where he co-founded Bain Capital, where, according to Forbes, his estimated worth in 2012 was $230 million.
Romney test the political waters for the first when, after taking a leave of absence from Bain Capital, positioned himself as a Republican challenger to longtime Democratic Sen. Ted Kennedy in the 1994 election. Kennedy won 58.1 percent of the vote to win the election; Romney, with only 41 percent of the vote, returned to Bain after the failed bid.
A few years later, Romney pivoted to another challenge: running the Salt Lake City Olympic Games Organizing Committee. In 1999, he took another leave from Bain to the organization's president and CEO. It was in financial trouble when Romney first took over, but ended with $100 million profit, according to Fortune.
Massachusetts moves
Romney caught the political bug again -- but this time in his longtime home state of Massachusetts. According to Utah's Desert News, Romney was courted by members of the Massachusetts GOP after Romney was "portrayed as [the] savior" of the successful Olympics.
Romney answered the call, running and winning the Massachusetts gubernatorial bid in the 2002 election against an embattled Republican incumbent who intended to serve a full term.
At one point during the campaign, members of the Massachusetts state Democratic party questioned his Massachusetts residency, arguing that he was actually a resident of Utah – an argument that may be inverted now should he decide to pursue Hatch's senate seat.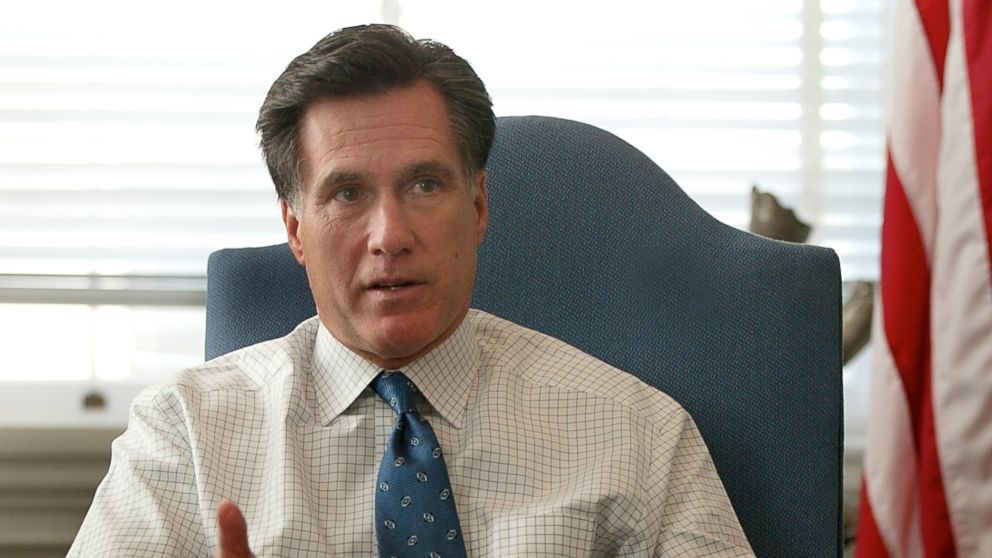 He used the gubernatorial platform to raise his presence in national politics, taking a prime slot at the 2004 Republican National Convention.
In 2005, just two years into his four-year term, Romney announced that he wouldn't seek re-election. That's when he set his eyes on his next political step.
Presidential bids
Romney first targeted the presidency during the 2008 election. His bid failed, though, losing out in the primary to Arizona Senator John McCain.
After that loss, Romney's actions made it clear to many that he wasn't out of politics for good. He created a political action committee and continued to give political speeches.
He predictably ran for president again in 2012, and this time he won the primary.
Romney lost again, though, to the incumbent, Barack Obama. The former president won 51.1 percent to Romney's 47.2 percent.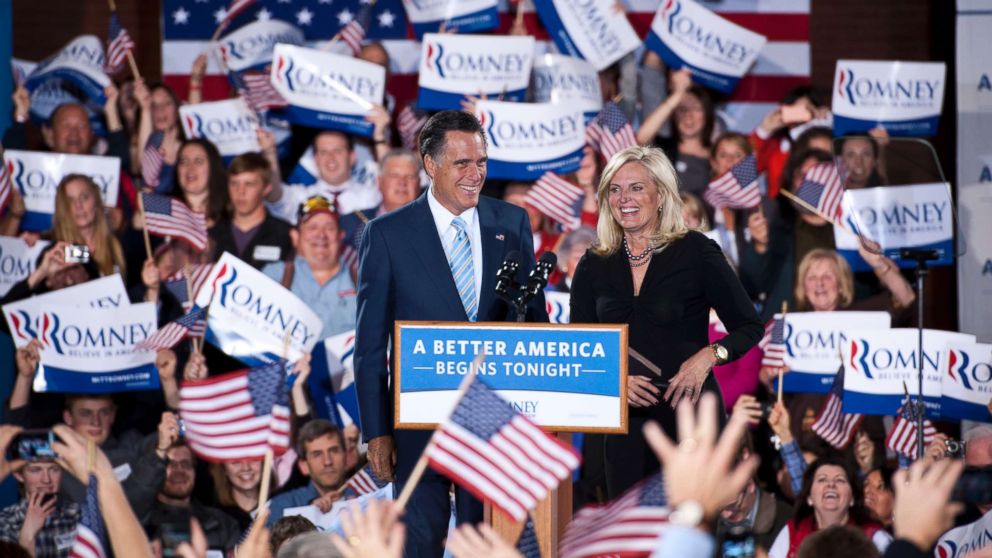 Back and forth with Trump
Romney had a seemingly strong relationship with Donald Trump, back when the then-real estate mogul backed Romney in the 2012 campaign.
But those ties didn't seem to bind. Romney lashed out against Trump during the 2016 election, calling him a "con man, a fake" during the primary and trying to urge voters in key states to vote in a way that would stop Trump from getting the party's nomination.
The bid didn't work, however, and after Trump eventually won, Romney appeared to make nice with Trump. He was publicly being considered as a possible Secretary of State, having dinner with the then-President-elect in New York City during the transition.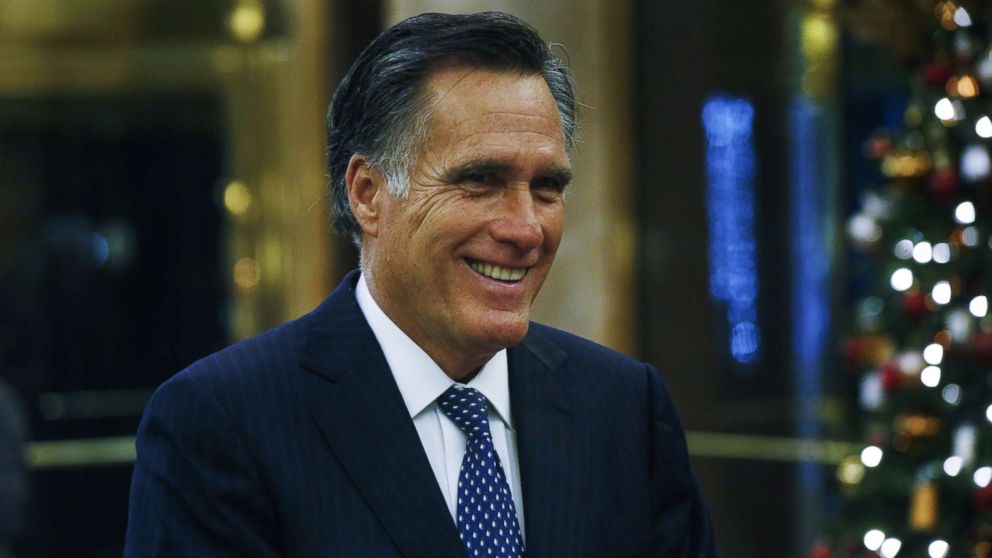 The reunion didn't last. After Trump took office, Romney has continued to be critical of the president, calling on him to apologize for his comments after the violence in Charlottesville. Romney even said the president's remark caused "racists to rejoice."
Return to political life?
The path for Romney to head to Washington -- which would be for the first time in an official capacity -- could come in the form of a Senate bid.
But this time, it wouldn't be in Massachusetts.
Romney has remained popular in Utah, a state that has a large Mormon population and is home to the George W. Romney Institute of Public Management at Brigham Young University.
And as of Tuesday, the senior senator from Utah announced that he would be stepping down, leaving a spot open if Romney sought it.
Former third party presidential candidate Evan McMullin, who won 21.5 percent of the vote in Utah, called for Romney to run for Hatch's seat, writing in a tweet that: "In this seat, we must have a leader prepared to meet the challenges of our day and our future. I hope that leader will be @MittRomney."
Adding fuel to the fire: Romney's decision to change the location on his official Twitter account from Massachusetts to Holladay, Utah.