A timeline of President Trump's unsubstantiated wiretapping claims
The White House continues to stand by President Trump's assertions.
— -- The White House is standing by President Trump's assertions that former President Obama ordered a wiretap of his phones, even as others -- Democrats and Republicans alike -- have said there is no proof.
But the president believes he will, ultimately, be vindicated.
Here is a timeline of Trump's unsubstantiated claims, what other officials have said and how the White House has responded:
March 4
Early Saturday morning, while away at his Mar-a-Lago estate in Florida, Trump fired off his first tweet accusing Obama of wiretapping his phones at Trump Tower in New York during the election.
Trump then posted three more tweets, comparing the allegations to President Nixon's Watergate scandal.
Obama's spokesman released a statement later that day, rebutting Trump's accusations:
"No White House official ever interfered with any independent investigation led by the Department of Justice. Neither President Obama nor any White House official ever ordered surveillance on any U.S. citizen. Any suggestion otherwise is simply false."
March 5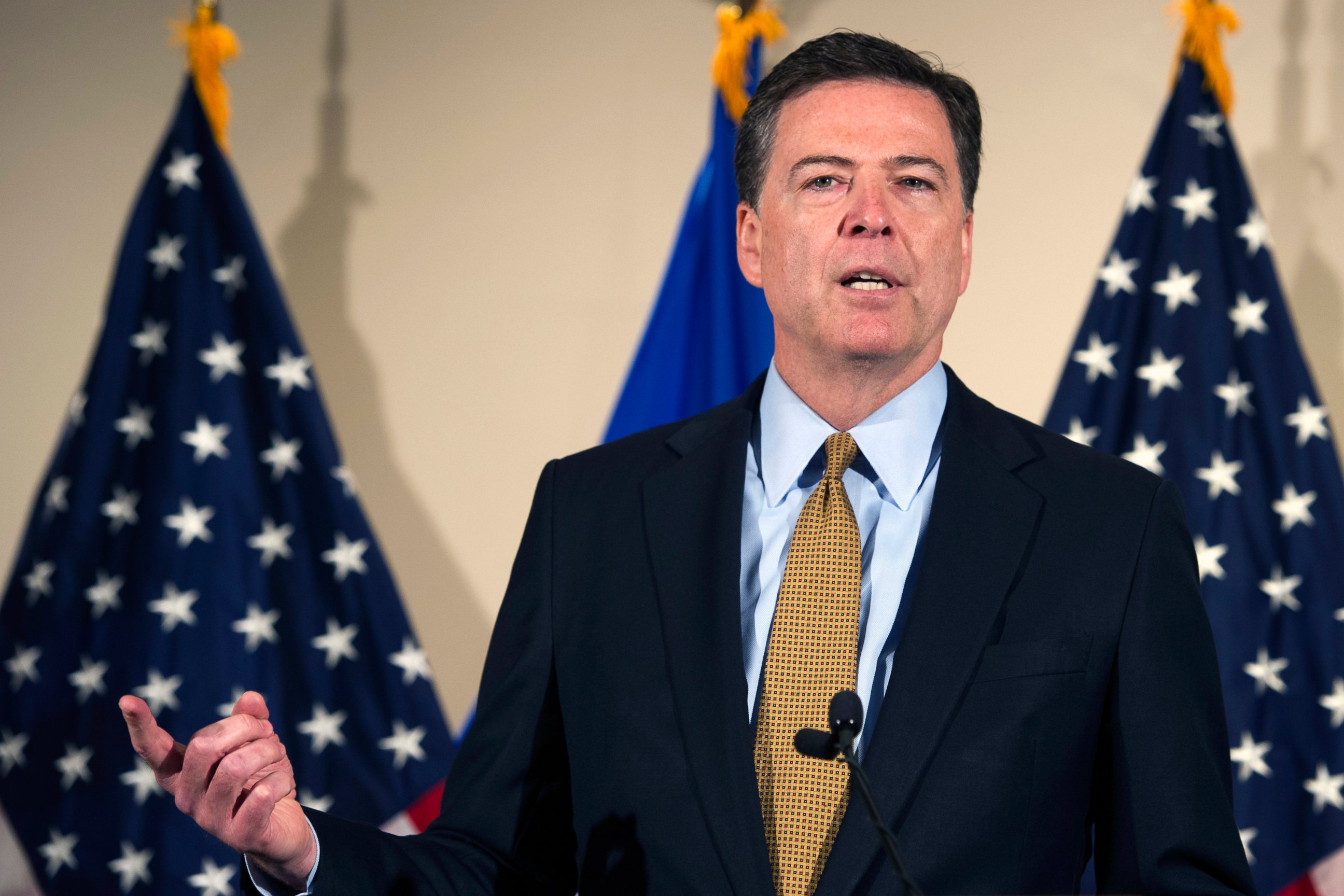 Government sources told ABC News that FBI Director James Comey had asked the Department of Justice to publicly rebut Trump's allegations out of concern that the president's tweets might make it look as though the bureau acted improperly.
White House press secretary Sean Spicer announced in a statement that Trump requested that congressional intelligence committees "determine whether executive branch investigative powers were abused in 2016" as part of their investigations of Russia's alleged meddling in the U.S. election.
"Neither the White House nor the president will comment further until such oversight is conducted," Spicer said in the statement.
March 6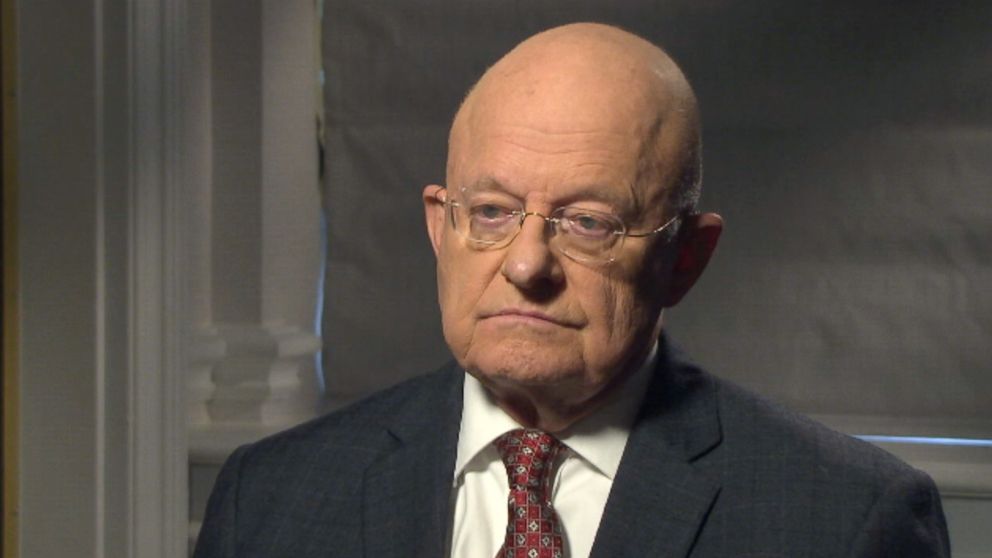 The former director of national intelligence under President Obama, James Clapper, told ABC News that "there was no wiretap against Trump Tower during the campaign conducted by any part of the National Intelligence Community ... including the FBI."
The same day, speaking to the media -- in an audio-only gaggle -- for the first time since Trump tweeted, White House press secretary Sean Spicer was peppered with questions about the accusations.
"I think that there's no question that something happened. The question is, is it surveillance, is it a wiretap, or whatever?" Spicer said, giving the first indication that the White House intended to broaden the scope of the allegations beyond monitoring phone calls.
When asked for clarification about whether Trump believed the FBI or Obama committed criminal acts in a potential pursuit of surveillance, as well as the appropriateness of the sitting president making such a public charge, Spicer repeatedly said that Trump's tweets "speak for themselves."
March 7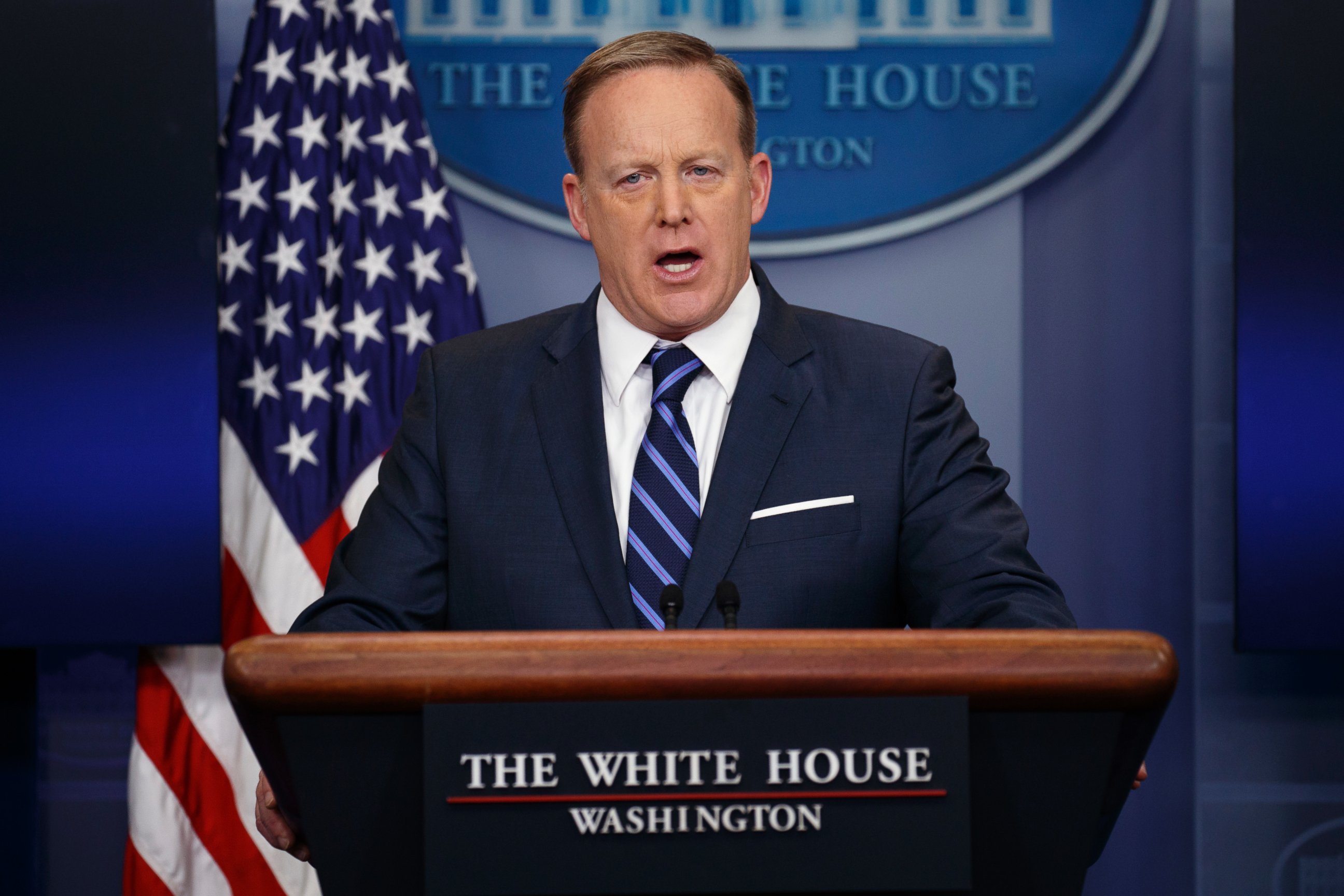 Another White House press briefing leads to questions about the promised investigation into the claims and Comey's reported request made in private that the Justice Department publicly shoot down Trump's claims.
Spicer tells reporters that "the president has not" asked Comey whether he was wiretapped and stands by his March 5 statement on the direction of the inquiry, saying, "I think the smartest and most deliberative way to address this situation is to ask the House and Senate intelligence committees who are already in the process of looking into this."
The press secretary is also asked whether Trump has "any regrets" about making the accusation.
"No," Spicer said, "Absolutely not."
March 10
The House Intelligence Committee formally requested that the Justice Department turn over any documentary evidence, including applications, orders or warrants, by Monday, March 13.
Also, in the day's briefing, ABC News' Jonathan Karl asked White House press secretary Sean Spicer whether President Trump would apologize to President Obama if his wiretapping accusation proves to be unfounded.
"Let's not get ahead of ourselves. I think it's important to see where that goes," Spicer said, referring to the request from the chairman and ranking members of the House Intelligence Committee asking the Justice Department for evidence of Trump's claim. "I don't want to prejudge their work at this time."
Karl then pressed Spicer about what could happen if no evidence surfaces. Spicer said he's "not going to get into a series of hypotheticals" but that once the investigation is completed, "we'll respond appropriately."
March 12
Counselor to the president Kellyanne Conway discussed surveillance with The Record of New Jersey, causing a stir when she included an unusual item in a list of appliances that could be used as listening devices.
"What I can say is there are many ways to surveil each other," Conway said. "You can surveil someone through their phones, certainly through their television sets -- any number of ways -- and microwaves that turn into cameras, et cetera."
Conway later said her remarks were taken out of context and told CNN that she doesn't "believe people are using the microwave to spy on the Trump campaign," and Spicer would say that the comment was "made in jest."
March 13
Spicer launched a defense of Trump's tweets centered around punctuation, calling attention, in the day's press briefing, to the quotation marks employed by the president.
"I think if you look at the president's tweet, he said very clearly "wiretapping" in quotes," Spicer said, indicating that Trump meant the word as a reference to overall reconnaissance.
"The president was very clear in his tweet that it was wiretapping, that that spans a whole host of surveillance types of options," Spicer said.
Two out of Trump's four tweets on the subject do not include the quotation marks, however, and he specifically refers to his "phones" in one.
Spicer also cautioned the media about reading too literally into the claim of Obama's involvement:
"He doesn't really think that President Obama went up and tapped his phone personally."
The Department of Justice also asked for more time in meeting the House Intelligence Committee's request for evidence of Trump's wiretapping claim. The committee set the new deadline for before their March 20 hearing on Russia's alleged interference in the U.S. election.
March 14
In light of the fact that the DOJ was given an additional week to gather evidence on surveillance, reporters continue to ask Spicer whether Trump feels assured in his position.
"I think he feels very confident that it will ultimately come to this -- will vindicate him," Spicer said during the press briefing.
March 15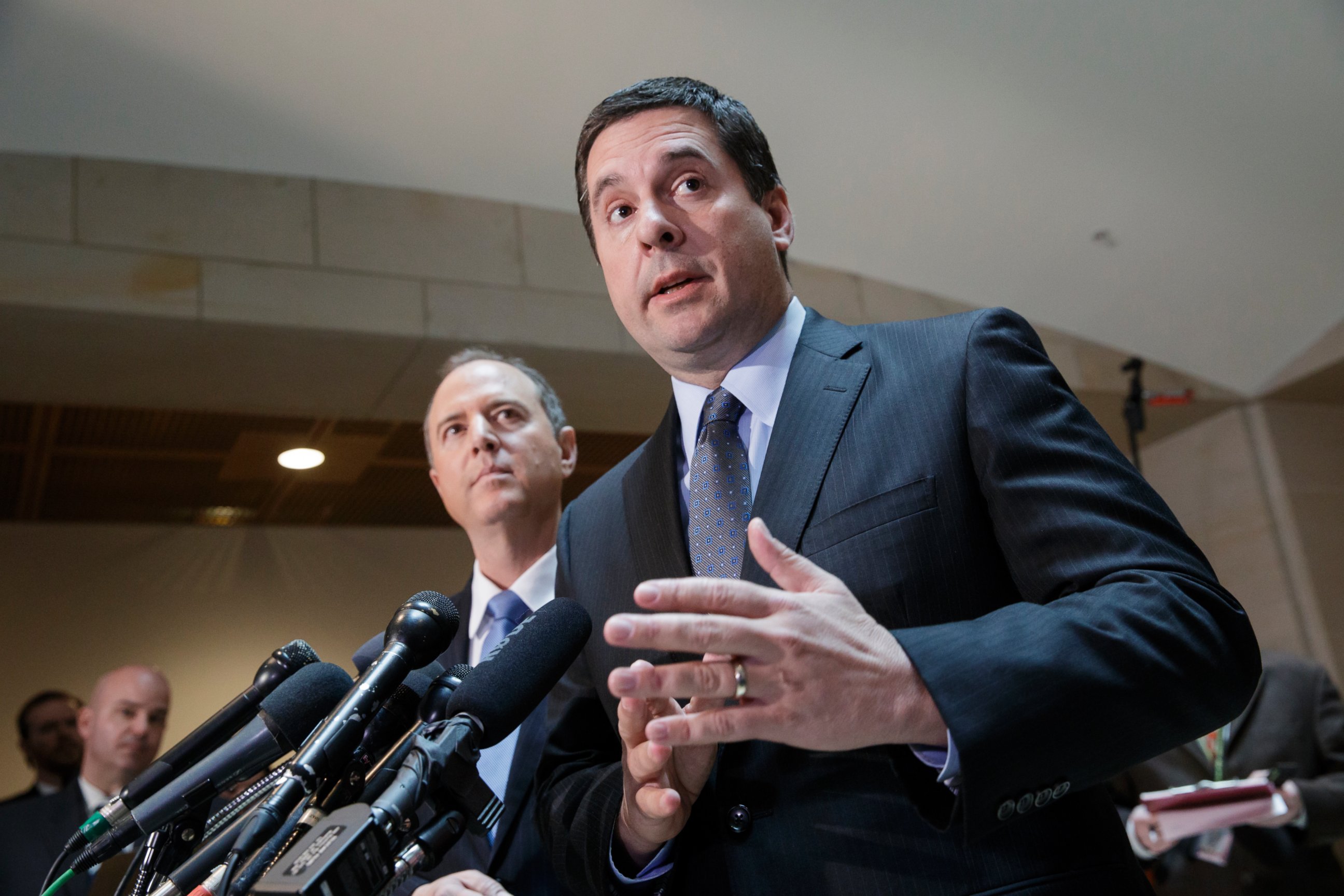 The House Intelligence Committee leaders announced they didn't find any evidence that Trump's Manhattan office was wiretapped by Obama.
"We don't have any evidence that that took place ... I don't think there was an actual tap of Trump Tower," House Intelligence Committee chairman Devin Nunes, R-Calif., said during a Capitol Hill news conference alongside Democratic ranking member Rep. Adam Schiff of California.
Nunes also said it depends on whether you interpret Trump's tweets literally.
"I think the challenge here is that President Obama wouldn't physically go over and wiretap Trump Tower," Nunes said. "So now you have to decide ... are you going to take the tweets literally? And if you are, then clearly the president was wrong."
Nunes continued, "But if you're not going to take the tweets literally, and if there's a concern that the president has about other people, other surveillance activities looking at him or his associates, either appropriately or inappropriately, we want to find that out."
In an interview with Fox News that aired Wednesday night, Trump commented for the first time on the wiretapping allegations.
Trump explained that his claims originated from "reading about things" and news reports. He pointed to a New York Times article and a Fox News segment, though neither reports that Obama wiretapped Trump Tower.
When asked why he didn't reach out to intelligence agencies to verify his claims, Trump said he didn't "want to do anything that's going to violate any strength of an agency."
He added, "I think you're going to find some very interesting items coming to the forefront over the next two weeks."
March 16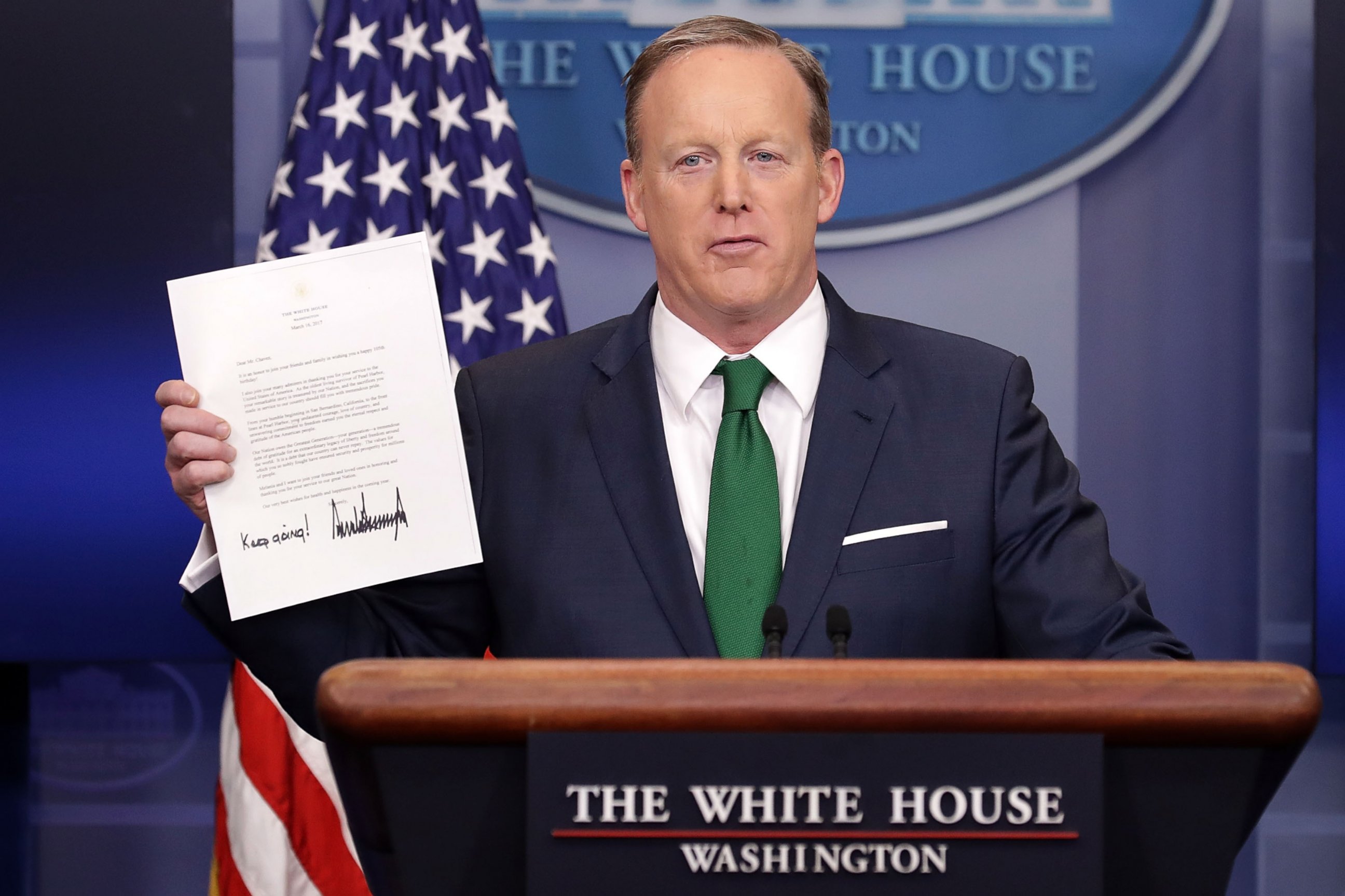 Senate Intelligence Committee leaders -- Chairman Richard Burr, R-N.C., and Vice Chairman Mark Warner, D-Va. -- released a joint statement: "Based on the information available to us, we see no indications that Trump Tower was the subject of surveillance by any element of the United States government either before or after Election Day 2016."
Spicer defended Trump during the press briefing and said the Congressional intelligence committees' statements were not based on investigative work.
"They're not findings. There's a statement out today they have not begun this," Spicer said. "Two days ago the Department of Justice asked for an additional week. The statement clearly says at this time that they don't believe that."
Spicer also launched into a lengthy explanation, citing various news reports that inspired Trump's March 4 tweets and Fox News commentator Andrew Napolitano's suggestion that Obama used Britain's Government Communications Headquarters to spy on Trump.
"The bipartisan leaders of the Intelligence Committee would not have made the statement they made without having been fully briefed by the appropriate authorities," Sen. Warner's spokeswoman fired back at Spicer in a statement after the press briefing.
March 17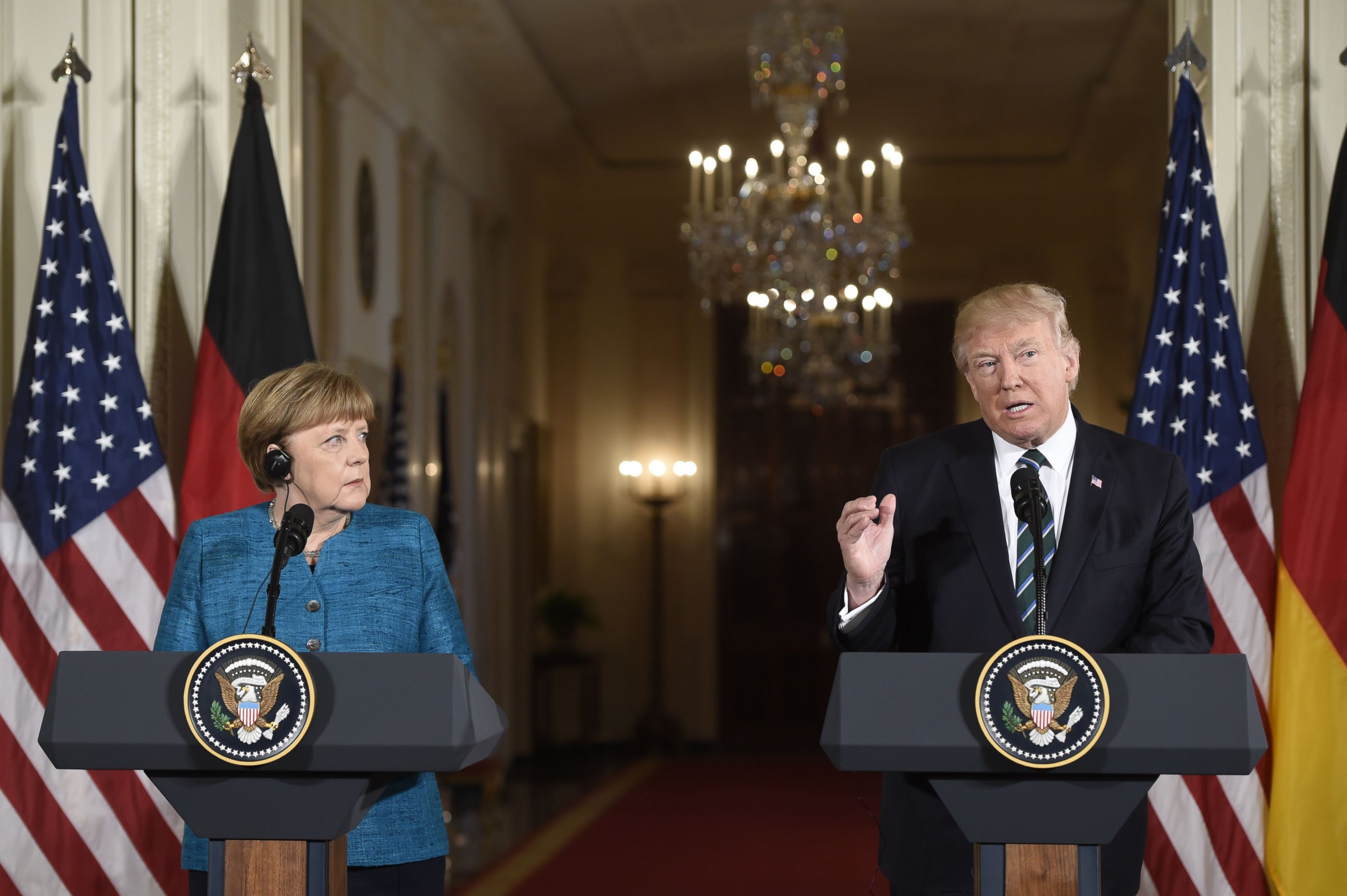 The Justice Department announced it was complying with the Intelligence and Justice Committees' requests for information on surveillance efforts, but did not provide detail on the extent of the information.
Word of the Justice Department's actions came just as Trump was holding a joint news conference with German Chancellor Angela Merkel in which he was asked by German media about the claims.
"As far as wiretapping, I guess, by this past administration, at least we have something in common, perhaps," Trump said of Merkel, referring to the revelation first reported in 2013 by a German news magazine that a document apparently from a U.S. National Security Agency database indicated Merkel's cellphone was first listed as a target in 2002.
March 20
FBI Director James Comey told the House Intelligence Committee Monday that he had "no information that supports those tweets" alleging that Obama wiretapped Trump, adding that the Department of Justice asked him to convey that it also does not have any supporting information.
"I'm not going to try and characterize the tweets themselves," he said. "All I can tell you is we have no information that supports them."
Comey went on to describe the court procedures that must be met for any surveillance to be approved.
"No individual in the United States can direct electronic surveillance of anyone," he said, adding "no president could" unilaterally order a wiretap. "It has to go through an application process, ask a judge. The judge can then make the order," he said.
March 21
House Intelligence Committee Chairman Devin Nunes, R-Calif., traveled to the White House to meet a source at a secure location to view information regarding possible "incidental" surveillance of Trump associates.
"Chairman Nunes met with his source at the White House grounds in order to have proximity to a secure location where he could view the information provided by the source. The chairman is extremely concerned by the possible improper unmasking of names of U.S. citizens, and he began looking into this issue even before President Trump tweeted his assertion that Trump Tower had been wiretapped," Nunes' spokesperson Jack Langer would later tell ABC News.
March 22
Nunes held a news conference alone and announced he has received credible information that the intelligence community "incidentally collected" the personal communications of Trump transition team members, and possibly the president, and "widely disseminated" them among the intelligence community.
The congressman stressed that the communications were unrelated to Russia. He also said he believed the surveillance was conducted legally under a FISA warrant, or the Foreign Intelligence Surveillance Act. He would not disclose the source of his information.
Nunes spoke to the media before briefing the White House and the committee's ranking member, Rep. Adam Schiff, D-Calif.
After Nunes visited the White House and informed the president, Schiff blasted him in his own counter news conference, calling the chairman's actions "inappropriate."
"[Nunes] will need to decide whether he is the chairman of an independent investigation into conduct which includes allegations of potential coordination between the Trump campaign and the Russians, or he is going to act as a surrogate of the White House, because he cannot do both," Schiff said.
Trump, asked that day whether he felt "vindicated by Chairman Nunes," said, "I somewhat do. I must tell you I somewhat do. I very much appreciated the fact that they found what they found. But I somewhat do."
March 23
Nunes seemed to reverse course on his statement from the previous day when a spokesman said that the representative did not know "for sure" whether Trump or his associates actually took part in the intercepted communications, which he said were "incidental" and legally conducted.
"He said he'll have to get all the documents he requested from the [intelligence community] about this before he knows for sure," said a spokesperson for Nunes.
Experts tell ABC News that it's possible that members of the Trump team may have been mentioned or spoken about, leading to their appearance in surveillance reports.
Nunes has expressed concern about Americans being unmasked -- or having their identities revealed -- within the intelligence community. Generally, the identities of Americans who are caught up in surveillance of foreign nationals are protected within the intelligence community.
March 27
After Nunes' visit to the White House on March 21 is revealed, several Democrats called for his recusal from the Russia probe or replacement on the House Intelligence Committee.
Senate Minority Leader Chuck Schumer, D-N.Y., called for Speaker of the House Paul Ryan to replace Nunes on the committee while House Minority Leader Nancy Pelosi and Schiff each release statements saying that Nunes should recuse himself from the investigation.
March 28
When asked if he's considering removing himself from the House investigation, Nunes said he has "no idea" why Democrats want him to step down.
"I'd like to know, first, what the purpose of [a recusal] would be. Why that would be?" he told reporters.
Asked whether the investigation will continue with him remaining chairman, Nunes replied, "Why would it not?"
April 6
Citing ethics complaints filed against him, Nunes announced he's stepping aside from leading the House Intelligence Committee's investigation. Rep. Mike Conaway, R-Texas, was put temporarily in charge of the investigation.
"Several left-wing activist groups have filed accusations against me with the Office of Congressional Ethics. The charges are entirely false and politically motivated...," Nunes said in a statement, adding that he's requested to speak to the Ethics committee as soon as possible to "expedite the dismissal of these false claims."
The House Ethics Committee is trying to determine whether Nunes made unauthorized disclosures of classified information or violated the Code of Official Conduct, according to a statement from the committee.