Rep. Adam Schiff, the leading Democrat on the House Intelligence Committee, said that there is now a witness in special counsel Robert Mueller's investigation, President Donald Trump's former attorney Michael Cohen, who Schiff said confirms that "the president and his business are compromised."
"There is now testimony, there is now a witness, who confirms that in the same way Michael Flynn was compromised, that the president and his business are compromised," said the California congressman on "This Week" Sunday.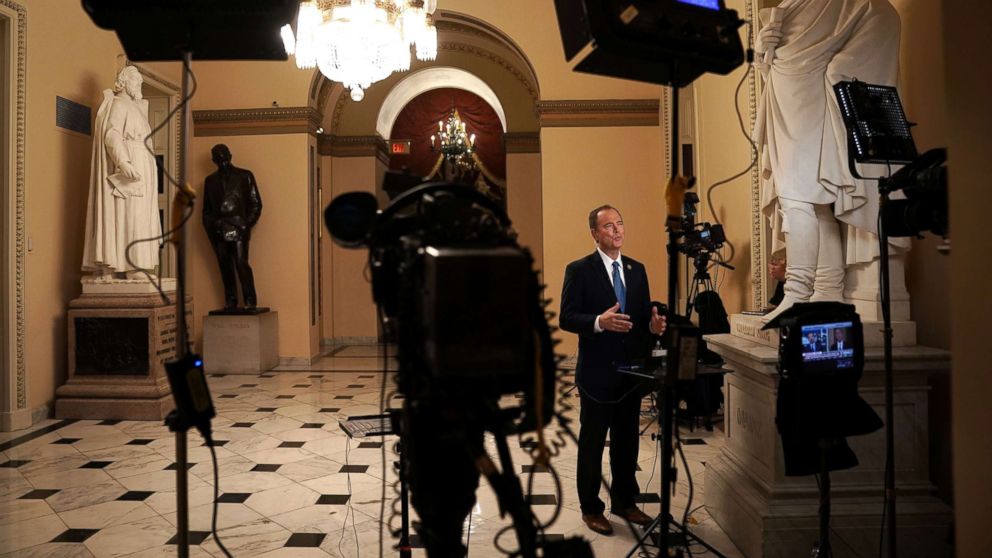 On Thursday, Cohen pleaded guilty to lying to Congress in a deal with Mueller.
According to court documents, Cohen admitted to making misstatements regarding the Trump organization's efforts to develop a branded property in Moscow to congressional committees investigating Russian influence on the 2016 election -- including the House Intelligence Committee, which Schiff is set to lead come January.
Cohen had previously struck a plea deal with federal prosecutors in the Southern District of New York in August after admitting to campaign finance crimes.
"[W]hat the president was saying, what Michael Cohen was saying and others were saying about when this business deal ended was not true. And what's more, the Russians knew it wasn't true," said Schiff of the proposed Moscow project.
"It means that the president, whether he won or lost, was hoping to make money from Russia, was seeking at the same time to enlist the support of the Kremlin to make that money," Schiff added.
Schiff also addressed Trump associate Roger Stone's earlier appearance on "This Week" Sunday, telling Stephanopoulos that when compared to Stone's previous testimony to Congress, he believes Stone could be subject to charges of lying to Congress.
Stone told Stephanopoulos that his emails regarding WikiLeaks and Julian Assange are "mischaracterized," and that he in fact did not have advance knowledge of stolen email leaks.
Schiff said that the "substance" of emails that Stone discussed during his interview with Stephanopoulos was "inconsistent" with prior testimony, and that he doesn't have "a whole lot of confidence" in what he said.
He went on to say that "... it looks like Mr. Stone was attempting to enlist Mr. Corsi's help in covering for false testimony. So I think the testimony alone is reason for great exposure for Mr. Stone."
While Stone hasn't been formally charged with lying to Congress, Schiff said that Cohen's being charged with such a crime means that Mueller "wanted to lock in Michael Cohen," because there "was no reason" for the additional plea, as it won't "materially affect his sentence."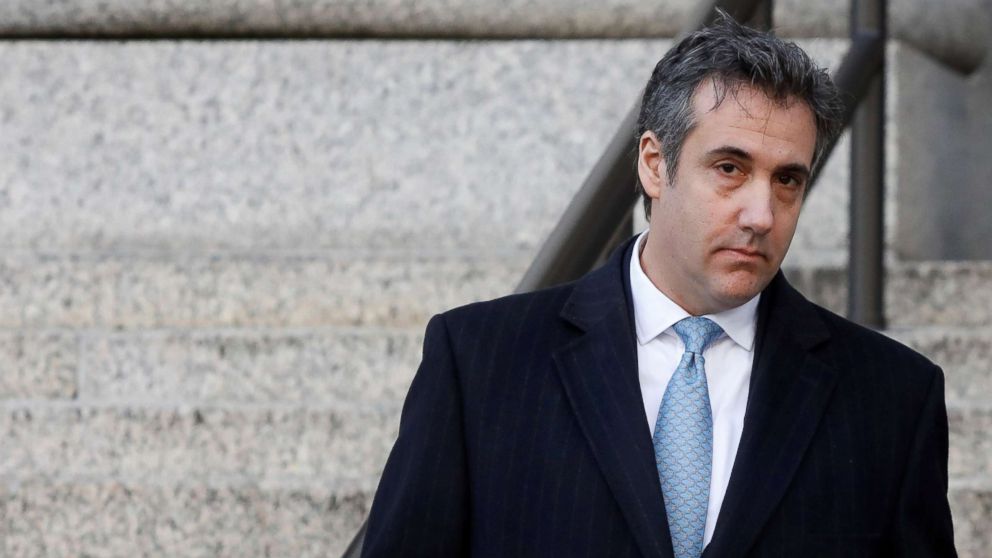 Schiff added that it remains a possibility that Mueller wanted "to put all this on the record...in the public domain" in case Mueller "fears that Mr. Whitaker will shut him down or prevent him from telling the country what happened."
Trump wrote last week in a tweet that business dealings while campaigning were "very legal & very cool." Schiff disputed the claim.
"Well, whether it was legal or not remains to be seen," Schiff said. "It certainly wasn't very cool. More than that, it was very compromising of our country."
Cohen's guilty plea comes at a pivotal time for Democrats in Congress. Schiff, currently the ranking member of the Intelligence Committee, is set to become the committee's chairman, a powerful post that will enable Democrats to wield subpoena power as they take up new investigations.
Earlier last week, it was revealed that Paul Manafort, the former Trump campaign chairman convicted in September on eight counts of federal tax and fraud crimes, had broken his cooperation agreement with the special counsel. ABC News reported, and Trump's attorney Rudy Giuliani confirmed, that Manafort's legal team was in communication with the president's lawyers regarding the Mueller probe.
Schiff said that it appears Manafort was "double dealing" by sharing information with Trump's legal team.
"Basically, he was going through the pretense of cooperating, but he was really -- in an underhanded way -- supplying information to [the] Trump legal defense team," Schiff said.
The filing by Mueller in the Manafort case has sparked new interest in a potential presidential pardon for Manafort, 69, who is currently in prison in Virginia awaiting sentencing. Trump, when asked about it by the New York Post last week, said, "It was never discussed, but I wouldn't take it off the table."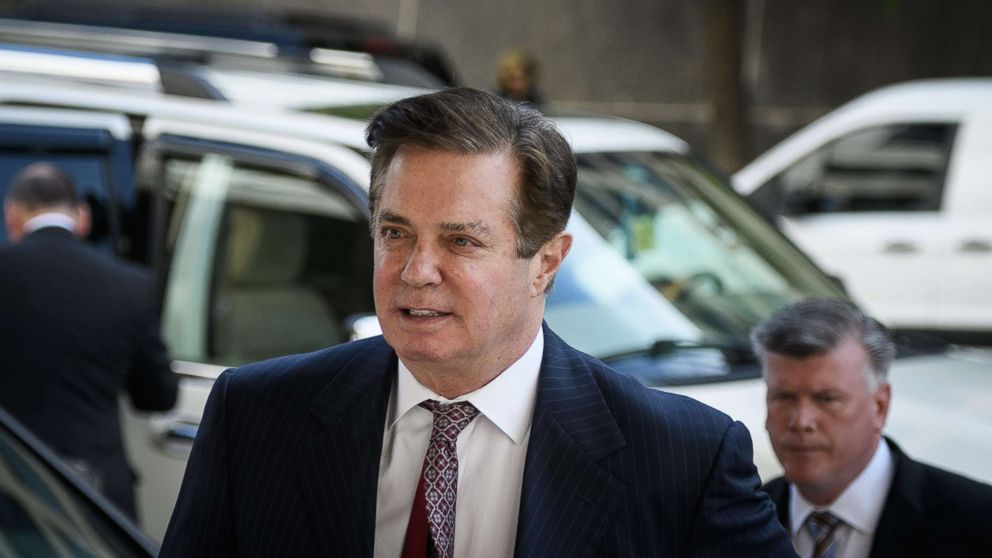 Schiff said, "And of course the president continues to dangle a pardon for Paul Manafort, which only adds to the growing body of evidence that the president is engaged in obstructing justice."
"That, I think, is the ultimate significance here."