The U.S. official in charge of the federal agency which processes most of the U.S. government's security clearances indicated Wednesday that he would find it hard to approve a security clearance for President Trump's son-in-law, Jared Kushner.
"I would have a hard time overcoming that," said Charlie Phalen, director of the National Background Investigation Bureau (NBIB), at a hearing of the Senate Select Committee on Intelligence on Wednesday, when asked by Sen. Ron Wyden, D-Oregon, if "someone who fails to disclose financial entanglements with foreign adversaries" would be eligible for a security clearance.
Phalen said "nothing" in the current government guidelines for clearances, "says, 'If you do this, you can't have a clearance,'" adding that whoever adjudicates the matter must take into account things like the applicant's candor and experience.
Sen. Kamala Harris, D-California, then followed, "What are individuals most commonly blackmailed for?"
Phalen, a 30-year veteran of the CIA and FBI where he held security office positions, said, rather than blackmail, it was more "common" that individuals who entangle themselves financially "make bad life decisions...They simply make the decision, 'My personal life is worth more than my country.'"
In late February, The Washington Post reported that the former billionaire businessman's complex overseas investments and loans had made him a target for manipulation, so much so that officials from more than four countries reportedly spoke about ways to exploit Kushner's perceived vulnerability.
Under strict new guidelines established by Chief of Staff John Kelly in the wake of mounting security clearance concerns at the White House, Kushner was stripped of his temporary top-secret status, cutting off his access to the nation's closest held-secrets, like the highly-classified President's Daily Brief.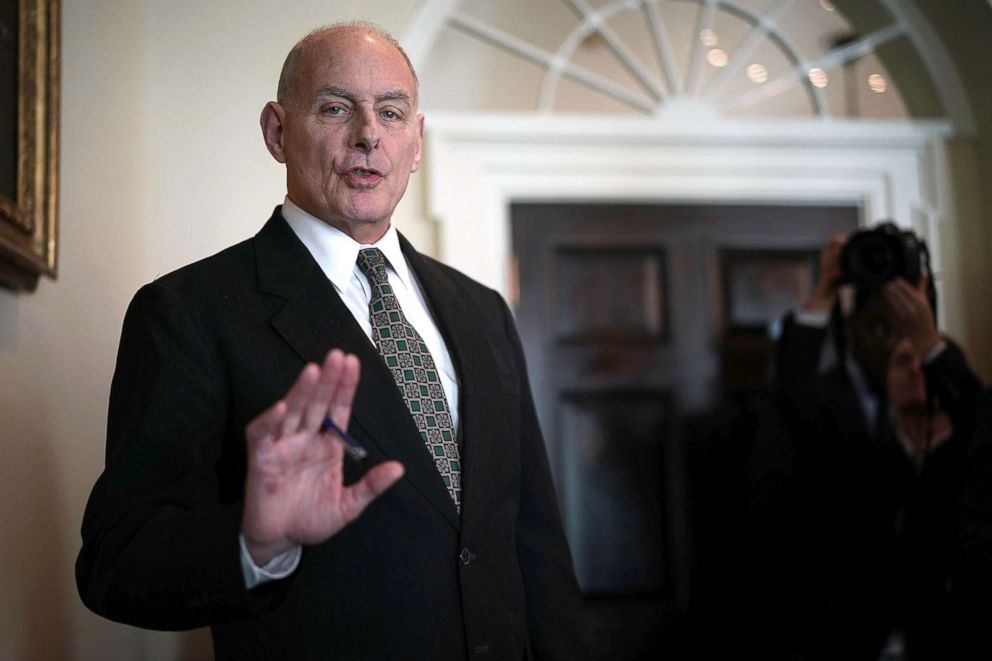 Sen. Richard Burr, the panel's chairman, was quick to note for the record that Kushner had updated his government disclosure forms to indicate his overseas obligations.
All of this comes as the Senate panel is seeking to overhaul the burdensome security clearance process plagued by bureaucratic delays resulting in some 700,000 unprocessed clearances, according to a January estimate by the nonpartisan Government Accountability Office.
Burr revealed Wednesday that his own son was faced the enormous backlog, recounting how the 22-year old, fresh out of college and "incredibly excited" about a possible government job, ended up waiting nearly a year for his security clearance.
"I get it firsthand," Burr said. "It's unacceptable to this next generation."
Burr demanded to know of the clearance process, "Why's it take so damn long?"
Top officials at the helm of agencies responsible for clearance said, essentially, it is the result of an antiquated, paper-trail-reliant system dating back to the Eisenhower administration, whereby officials must - in person - investigate each individual for a background check, even if much of the information is readily available online.
Sometimes, a person - who has already secured a clearance but wishes to change jobs - must go through the entire process all over again as if they were brand new to government.
"It's preposterous," said Sen. Angus King, I-Maine.
One official, in charge of clearances at the Department of Defense, said a whopping 90 percent of work that is currently done in person in the field can be handled by technology.
The problems with the security clearance process have been around for years but were substantially aggravated by the national security leaks of contractor Edward Snowden, the shootings at the Navy Yard in Washington, DC, and Fort Hood, Texas by individuals holding current security clearances, and by twin cyberattacks by a foreign adversary on a government office that resulted in the private data of more than 22 million Americans being compromised.
"Despite recent headlines, the overwhelming majority of those waiting don't have unusually complex backgrounds or finances to untangle," said Sen. Mark Warner, D-Virginia, who represents scores of people in industries that require security clearances.
Warner added, "I would argue, in an era of more and more open-source documents, we have to take a fresh look at the need to have over four million plus people who need to go through clearance at all," saying that reducing the demand for clearances could help ease the logjam.