A legal defense fund set up to help Trump allies caught up in the ongoing probe of Russian efforts to interfere in the 2016 election does not appear to have spent any money on legal services, according to tax records shared with ABC News.
A handful of top Trump donors collectively donated nearly $200,000 to the Patriot Legal Expense Fund Trust between March and June, but so far, the fund has listed expenditures totaling less than $50,000 to an insurance provider and an accounting firm.
The fund, which was set up by President Donald Trump's lawyers in February to provide financial support for legal expenses incurred by any Trump campaign employee, consultant, fundraiser or volunteer (excluding Trump's family members) questioned in the ongoing probe of Russian election meddling, is required as a 527 political organization to disclose contributions and expenditures.
Monday's revelations, however, arrive as a growing number of people from across the political spectrum have been asking what has become of the fund. Multiple sources who have been questioned by investigators told ABC News on the condition of anonymity that their requests for assistance either went completely unanswered or resulted in no financial assistance.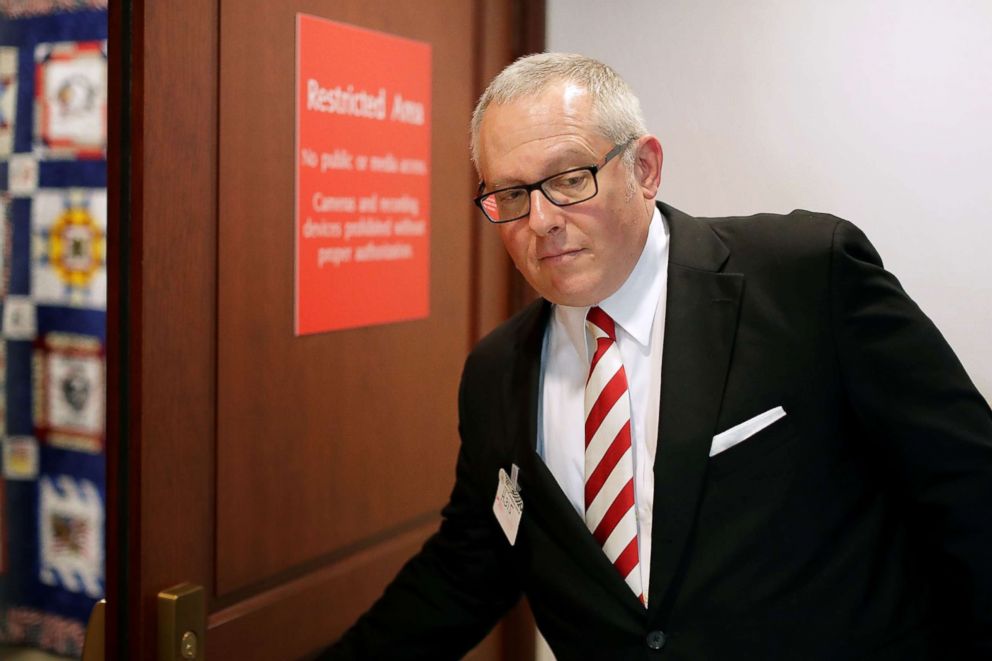 Michael Caputo, a public relations executive and onetime Trump campaign aide, reached out to the fund for help as he was facing mounting legal bills before his May interviews with congressional investigators and special counsel prosecutors, but he told ABC News he received no reply.
And last week, five Senate Democrats sent a letter to the newly-confirmed director of the Office of Government Ethics urging the agency to investigate whether the fund is in compliance with federal law and ethics guidelines, citing the lack of transparency in the fund's guidelines.
"The Fund lacks transparency: both donors and recipients could potentially be shielded from public disclosure and it is impossible to know which donors supplied money for contributions to which employees, making it impossible to discern whether donations are legal or ethical," the senators wrote.
Former Rep. Nan Hayworth, a Republican from New York, who is listed as the fund's interim manager, did not respond to multiple calls and emails from ABC News. The White House did not respond to ABC News' request for comment.
As of this writing, neither of the reports of contributions and expenditures shared with ABC News are available on the IRS website. In response to questions from ABC News, the IRS declined to comment on the filing status of a specific group.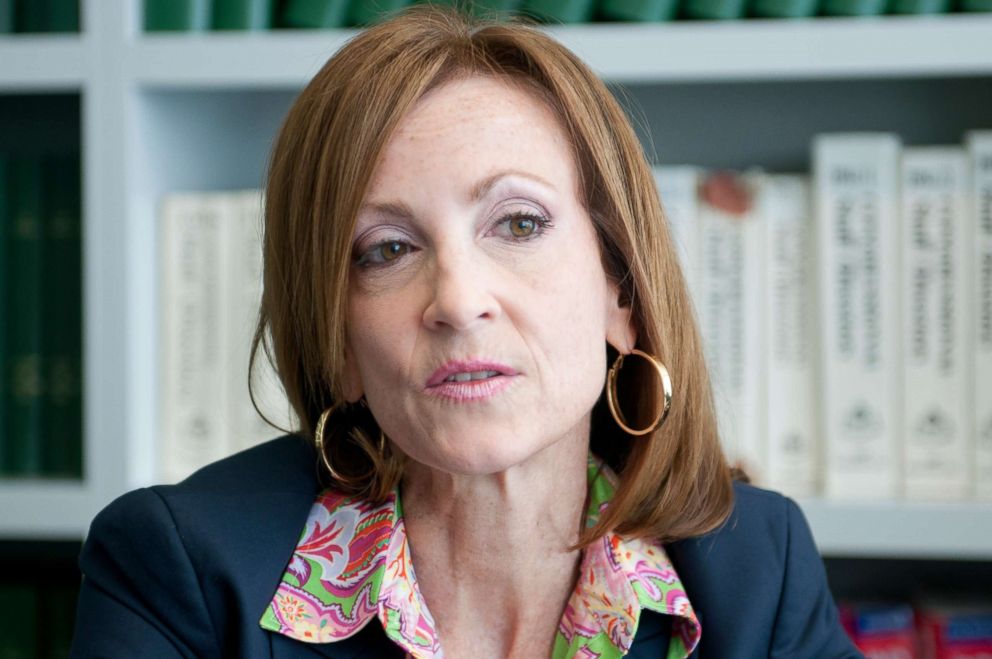 Four Trump loyalists with a long history of giving to the mogul-turned-politician have made large contributions to the fund.
Proactive Communications, a public relations firm run by Mark Serrano, donated $22,000 to the fund in March. Serrano has been a frequent supporter and defender of Trump on television.
Phil Ruffin, one of Trump's longtime friends and supporters, donated $50,000 in April. Ruffin worked with Trump on his Las Vegas casino development and flew with him to Moscow for the 2013 Miss Universe pageant that has since become an area of interest to investigators.
Continental Resources, an oil and gas company run by Harold Hamm, donated $25,000 in May. Hamm is a billionaire and major Trump donor from Oklahoma whom Trump once considered for U.S. Energy Secretary.
Geoffrey Palmer, a Beverly Hills real estate developer, donated $100,000 in June. In 2016, Palmer was flagged in published reports as the single largest donor to Trump's various campaign committees and political action committees.
But so far, the only expenditures listed in the pair of disclosure reports are "insurance" from risk management company Petra RMS ($42,297 between March and June) and "professional accounting services" from accounting firm CliftonLarsonAllen ($6,509 in May).
In response to questions from ABC News, Petra RMS issued a statement saying the company's relationship with the fund has since ended:
"In February 2018, Petra RMS brokered a standard directors and officers insurance policy. As of June 2018, Petra RMS is no longer the agent of record for this standard insurance policy."
Representatives for CliftonLarsonAllen did not respond to a request for comment.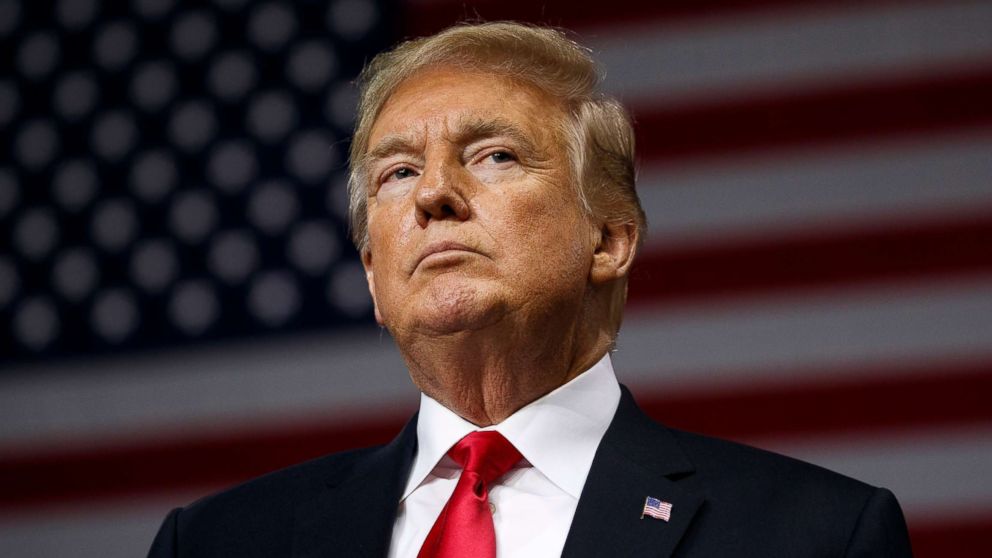 And the Patriot Fund isn't the only fundraising effort raising ethics questions. There are a number of similar legal defense funds associated with other former members of Trump's campaign or administration, including former national security adviser Michael Flynn, former campaign chairman Paul Manafort, former deputy campaign chairman Rick Gates, former campaign adviser Roger Stone and former EPA administrator Scott Pruitt.
Craig Holman, a government affairs lobbyist with watchdog group Public Citizen, told ABC that by his count there are more legal defense funds under this administration than under all previous administrations combined, and he called on government ethics officials to lay out rules for how they should function, especially in light of the opportunity for wealthy special interests to attempt to buy favors from government officials.
"There are very few rules governing how these legal defense funds are created and operate," Holman said. "Any official who is facing serious legal charges will undoubtedly be most grateful to any person or company who chips in a large amount of money to pay for his or her legal defense."
Representatives for Manafort, Gates and Pruitt did not respond to ABC New' requests for comment. Stone referred questions to his lawyer, who did not immediately respond. Asource familiar with Flynn's legal defense fund said the fund, which has not released fundraising figures since he pleaded guilty to lying to investigators, has helped Flynn combat skyrocketing legal expenses.
"General Flynn's legal bills are in the multiple seven figures," the source told ABC News. "His legal defense fund has helped defray a fraction of the costs."
Former FEC Chairman Scott Thomas said the system in place lacks regulations and the means to enforce them.
"It's kind of a weak system that we have right now," Thomas said.
Editor's note: This story has been corrected to reflect that Caputo reached out to the fund before, not after, his interviews with investigators.