At the start of 2019, four of America's top defense companies will be led by women.
On Thursday, the chairman and CEO of Northrop Grumman, Wes Bush, announced that he was stepping down and would be succeeded by Kathy Warden, Northrop's current president and chief operating officer who has been with the company since 2008.
Warden held leadership roles at General Dynamics and the Veridian Corporation prior to joining Northrup.
As CEO, she will join three other high profile women leading the U.S. defense industry: Marillyn Hewson, the CEO of Lockheed Martin; Phebe Novakovic, the CEO of General Dynamics; and Leanne Caret, the CEO of Boeing Defense, Space, and Security.
Hewson, Novakovic, and Caret were all named in Fortune's 2017 "Most Powerful Women" ranking, listed as 3, 9, and 30, respectively. Hewson was named "2018 CEO of the Year" by Chief Executive Magazine.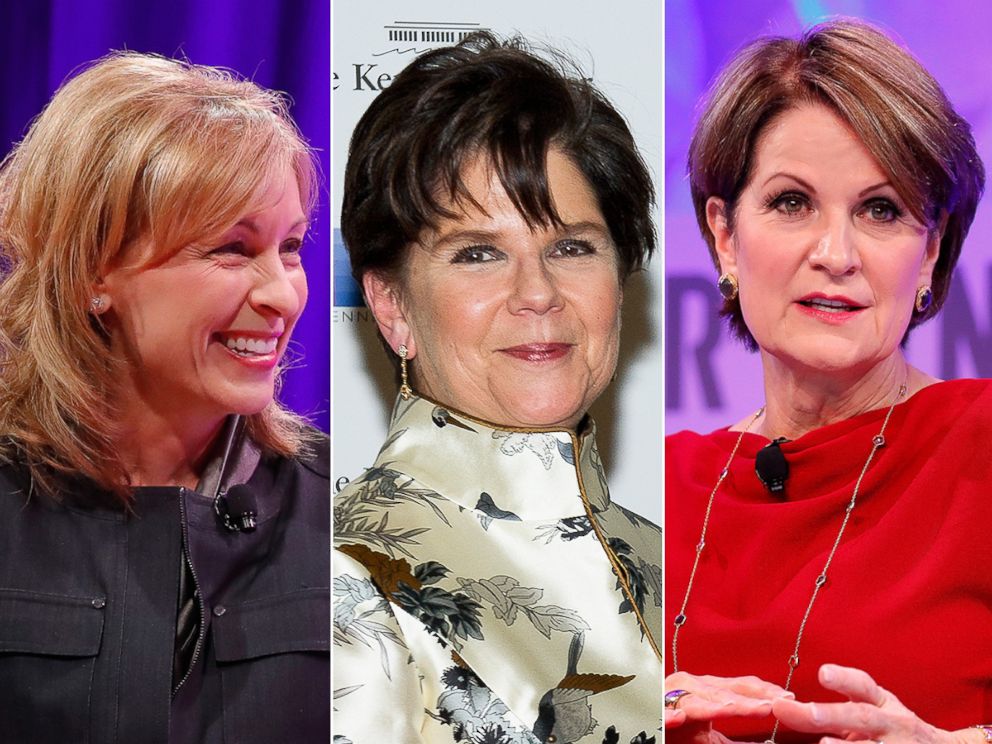 Over the last two years of the Trump administration, Hewson specifically has found herself in the national spotlight.
There were very public negotiations between Hewson and President Donald Trump over the cost of the F-35 fighter jet. Last year, she personally committed to lower the cost of the stealth plane.
Hewson also promised to remain on Trump's short-lived manufacturing council, as other executives bailed due to the president's refusal to condemn neo-Nazis and the Ku Klux Klan in the wake of the violent Charlottesville rally. She did condemn white supremacist groups, saying her decision to stay on the council had nothing to do with the events in Charlottesville.
Then, last month, Hewson attended a meeting of the National Space Council at the White House when Trump announced the creation of a separate "Space Force" for the armed services. The president called out Hewson by name, saying she has done a "fantastic job" with Lockheed. (He accidentally referred to her publicly as "Marillyn Lockheed" in March.)
As for Warden, she takes over at Northrop on January 1, 2019.
"I am delighted that Kathy will become our company's next CEO," Bush said in a company press release on Thursday. "She has demonstrated exceptional leadership in her roles leading the operations of our company, and she brings the vision and values to lead Northrop Grumman into the future."
Bush will stay on as chairman of Northrop through July 2019.
While women are dominating the defense landscape, fewer than five percent of Fortune 500 companies are led by women. As of May 2018, there were only 24 female CEOs of Fortune 500 companies, down from a high of 32 in 2017.
But for those women who are serving in the top position, the female defense executives stand out. For instance, Novakovic and Hewson, who both assumed their roles in 2013, are two of the highest paid female CEOs.
Novakovic, who started her career at the Central Intelligence Agency, grossed $21.2 million in 2018, according to Equilar. Hewson, who joined Lockheed over 30 years ago, made $20.2 million.