Tough new requirements banning lead and phthalates from toys are supposed to make the holiday shopping season a bit less stressful for parents this year.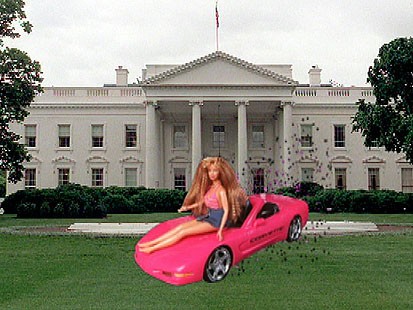 But not for Jason Gold, parent and toy designer at Camden Rose toy company in Ann Arbor, Mich. Gold's voice starts to rise and he gets agitated when he talks about the new requirements.
His best-seller -- an all-natural, beeswax-treated, maple teether for babies -- is probably not what Congress had in mind last year when it enacted tough new testing requirements for toys and accessories targeted at children.
But the teethers, rattles and organic dolls that Gold's Camden Rose toy company manufactures will be subject to the very same testing requirements as plastic toys from China, when the rules are enacted in February. Gold says the added cost of the testing could hurt his business and could lead him to lay off employees, either at his warehouse and headquarters in Ann Arbor or in Indiana, where the toys are manufactured by an Amish co-op.
Gold started his Camden Rose toy company when his wife was pregnant with their daughter and he saw the bright plastic toys in stores.
"I didn't want hot primary colors on it and I wanted it made out of wood, so I made something myself," he said of the first rattle he made for his daughter seven years ago. "That snowballed from a guy in his basement shop to our company today."
A rash of recalls of plastic toys manufactured in China had sparked the legislation, which mandated outside testing for toys and created harsh fines and even the prospect of jail time for failing to comply.
"It is always a good thing to protect children, and that's the reason we got in this business in the first place and it is why we make all-natural toys," Gold said. But he argued that the law passed by Congress "doesn't protect children, it protects corporations."
Gold and Dan Marshall, the co-owner of Peapods toys in St. Paul, Minn., point to Mattel, one of the companies that manufactured toys that were recalled in 2007 and 2008 for containing lead, but has secured a concession from the Consumer Product Safety Commission to bypass the third-party testing requirement, and will instead test its toys in-house in China, with a so-called "firewall" between the company and its own lab.
Marshall said his company has already lost business because some small European manufacturers have decided to withdraw from the U.S. market rather than pay for the testing.
Marshall said he can't afford to do the tests on his own for products he sells.
"It's a $300 test for any given toy," said Marshall. "How many toys do you need to sell to recoup that expense? At the scale of our store, we're not able to do that."
Marshall helped found a group of small toy makers and sellers to change the rules. The Handmade Toy Alliance has close to 400 members nationwide and has already pressured CPSC to loosen some rules -- wood and fabric alone, for instance, will not have to be tested.
And the original deadline for testing of all new toys, February 2009, was stayed for one year by CPSC. Members of the Handmade Toy Alliance hope to win more concessions, perhaps even an exemption to the testing for some small producers, before the stay ends in February 2010. The CPSC has created a Web site to guide small businesses through the labyrinth of new requirements.
For all the frustrations of small toymakers, recalls have fallen drastically this year, according to Bob Adler, one of the five Consumer Product Safety Commissioners.
"They really do reflect a greater compliance in the law," he said, although he promised to be responsive to the needs of "the small guys."
But there are still toys on shelves that do not meet the safety requirements. Adler appeared Tuesday at a press conference in Washington, D.C., with Liz Hitchcock from the U.S. Public Interest Research Group. She was announcing a new mobile Web site, www.toysafety.mobi, which includes a list of 16 non-compliant toys the group found this year.
Hitchcock had with her a lunchbox with a picture of Elmo on it that she said USPIRG testing found contained seven times the allowable concentration of phthalates, and a fabric and plastic book, manufactured in China, for pre-schoolers, that had one page with three times the allowable amount of lead.
Hitchcock admitted that recalls are down, but said "progress is not perfection" and argued that parents shopping need to be aware of lead and phthalates, as well as choking hazards as they shop for toys.