Lael Brainard, President Obama's nominee to take over the top international position at the Treasury Department, has secured the support of a key senator after a lengthy investigation into her tax history.
Senate Finance Committee Chairman Max Baucus announced Wednesday that he was "satisfied" with Brainard's efforts "to fix the discrepancies in documents submitted to the committee."
In announcing his support for Brainard's nomination to become undersecretary for international affairs, Baucus said the committee would "move forward as soon as possible" to get her confirmed. Brainard was nominated to the post back in March, but for months the Senate panel had been reviewing her personal tax returns, specifically her use of a home office tax deduction.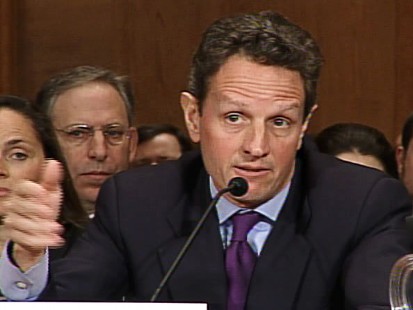 "There is nothing in the record that in any way could call into question her qualifications or ability to carry out the duties of this position," Treasury spokesman Andrew Williams told ABC News, noting that Brainard and her husband Kurt Campbell filed joint tax returns -- and Campbell faced little opposition from the Senate when lawmakers confirmed him as the State Department's assistant secretary for East Asian affairs in less than two months last spring.
"Her nomination has been pending for over six months, and given the many challenges facing the Treasury Department and the nation, it is critical that she be confirmed as soon as possible," Williams said.
But despite winning Baucus' support, Brainard has not yet secured the approval of the panel's ranking Republican, Sen. Chuck Grassley. The Iowa lawmaker said Brainard's nomination had been held up because "it took so many rounds of questions to try to get complete answers from the nominee."
Tax Problems Have Plauged Several Obama Nominees
"The lack of candor, accuracy and timeliness in addressing the issues has been discouraging," Grassley said.
An aide to Grassley told ABC News that while the lawmaker was not pleased with the vetting process thus far, he would wait until after the nomination hearing to decide how to vote.
Brainard is not the first administration nominee to run into tax problems. Former Sen. Tom Daschle saw his nomination to become secretary of Health and Human Services shot down by tax issues, while Nancy Killefer's quest to become chief performance officer at the White House was also knocked off track by tax problems. Even Treasury Secretary Tim Geithner had to overcome tax issues before being confirmed to lead the department.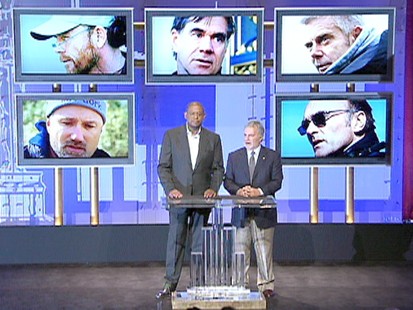 Ten months after taking the reins at Treasury, Geithner is still waiting for senior positions at the department to be filled.
At a Senate Foreign Relations hearing Tuesday, Geithner told the panel's chairman, John Kerry, "You will have the opportunity as a senator to consider the president's nominations of, I think, four or five remaining senior people. And we're hopeful that will happen."
Replied Kerry sarcastically, "Well, it's only November", before noting, "It's just stunning to me that it has taken so long, and I'm sure it's stunning to you, coming out of the private sector. It just boggles my mind."
Despite the staffing problems, the Massachusetts lawmaker complimented Geithner's work, telling the Treasury chief, "I think you've done an extraordinary job of responding to some of the largest economic challenges the nation has faced in a long time with very few appointees coming in."