Trump blames 'horrible' immigration policy on Democrats
The president blames Democrats for children being taken from parents at border.
President Donald Trump is blaming Democrats for his administration's controversial new policy of taking children away from parents caught unlawfully crossing into the United States with them on the southern border, a practice the White House says is a deterrent to illegal immigration.
The president's criticism of the "horrible" policy comes less than a month after U.S. Attorney General Jeff Sessions announced a "zero tolerance" approach to illegal border crossings. "If you are smuggling a child then we will prosecute you, and that child will be separated from you as required by law," he warned.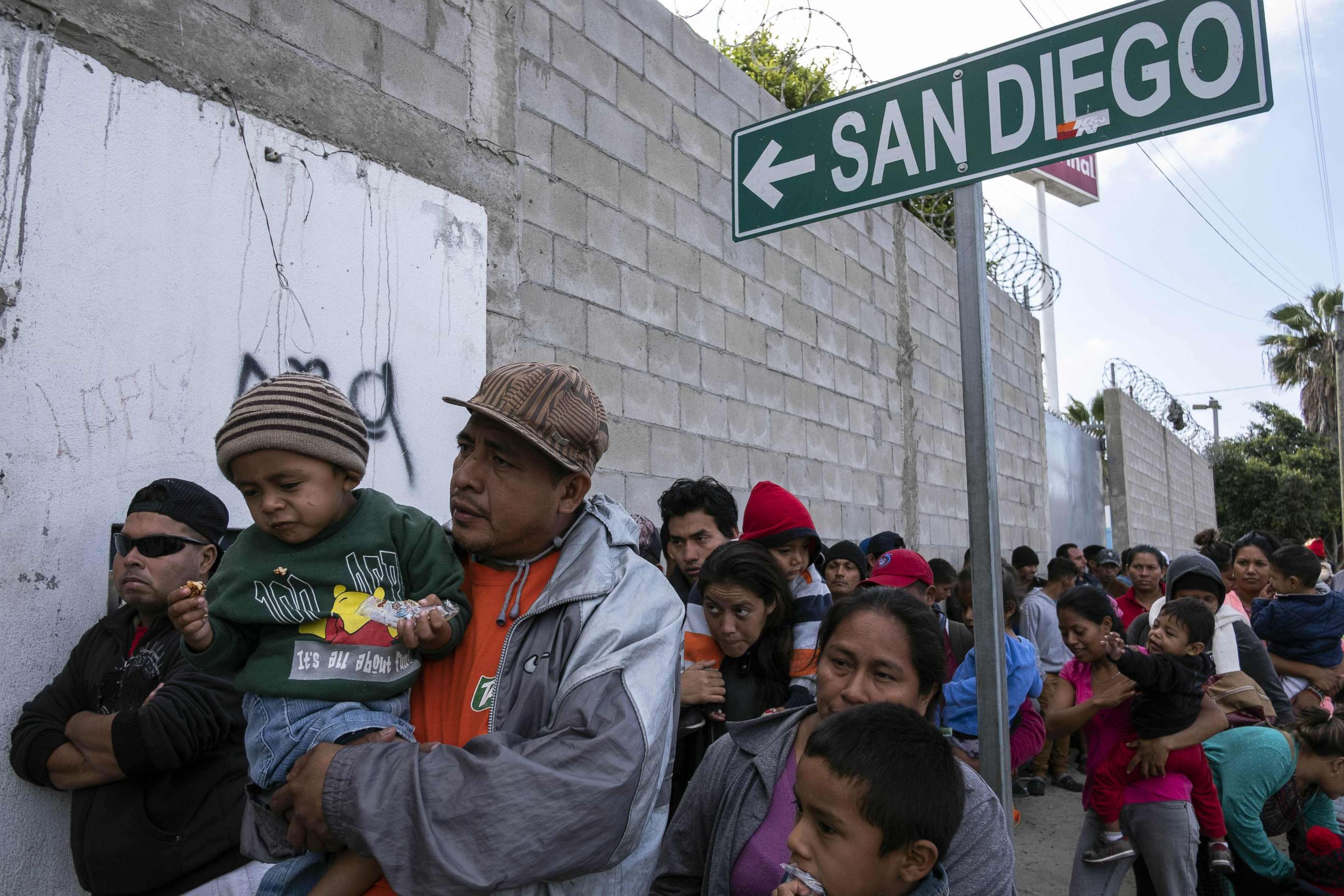 The president's efforts to deflect blame also comes amid a #WhereAreTheChildren backlash on social media against the policy.
In a Twitter post on Saturday, Trump accused Democrats of protecting violent MS-13 gang members who he says illegally breached the border from Mexico and Central America.
"Put pressure on the Democrats to end the horrible law that separates children from there parents once they cross the Border into the U.S. Catch and Release, Lottery and Chain must also go with it and we MUST continue building the WALL! DEMOCRATS ARE PROTECTING MS-13 THUGS," Trump wrote in his tweet.
In April, a New York Times investigation estimated that more than 700 children, including 100 under the age of 4, had been taken from their parents at the southern border since October, citing federal Department of Homeland Security officials.
The U.S. government places these children into the homes of sponsors or caregivers.
"The children will be taken care of -- put into foster care or whatever," White House chief of staff John Kelly said in a May 11 interview with NPR.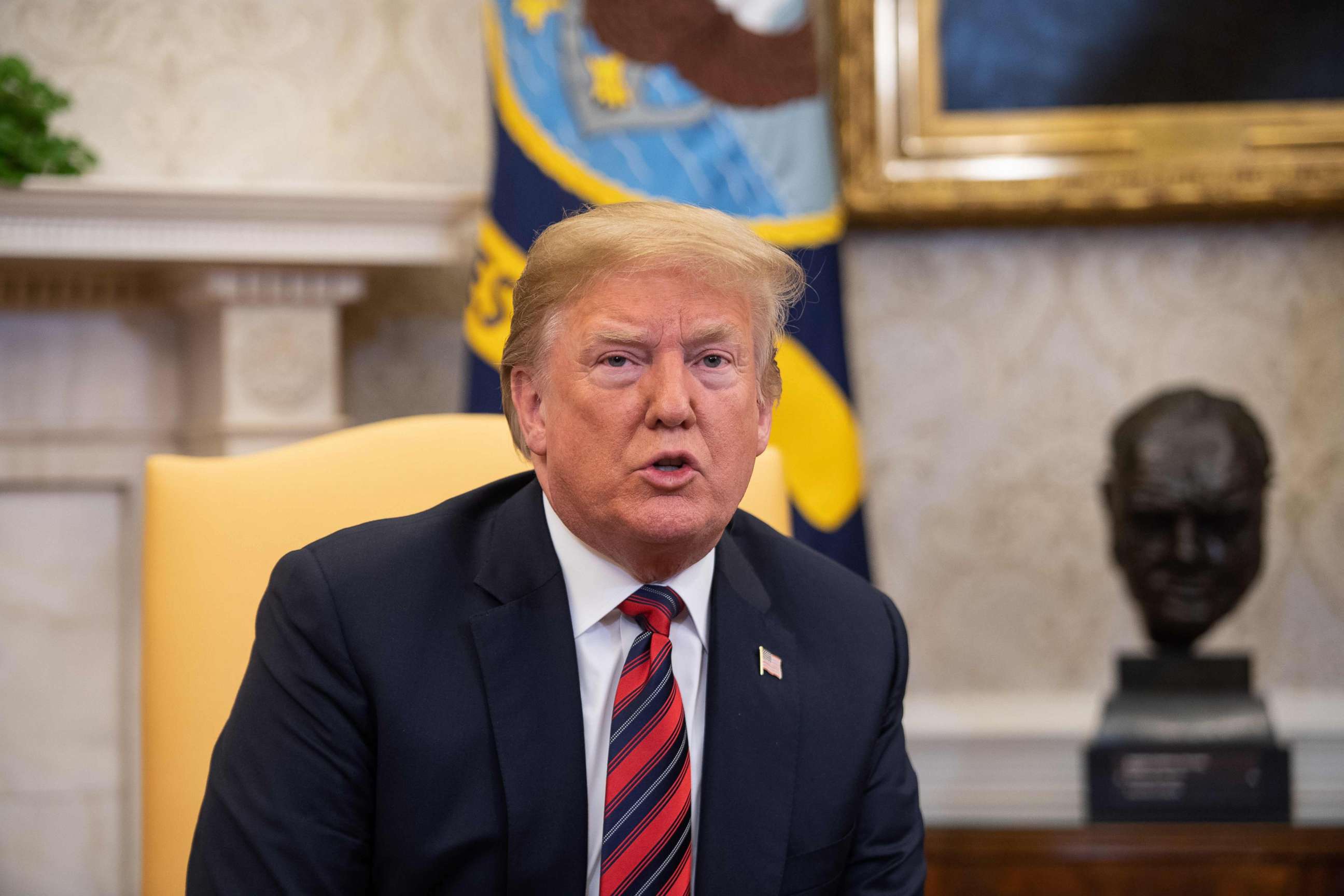 But while testifying before a Senate subcommittee on April 26, Steven Wagner, acting assistant secretary for the Administration for Children and Families, said the Office of Refugee Resettlement was not able to account for the whereabouts of 1,475 migrant children it had placed.
The alarming news of the unaccounted children preceded a report released on Wednesday by the American Civil Liberties Union's Border Litigation Project that U.S. Customs and Border Protection agents abused and neglected more than 100 unaccompanied migrant children in their custody between 2009 and 2014 under the administration of former President Barack Obama.
The ACLU report also accused the Department of Homeland Security Inspector General and the agency's Office of Civil Rights and Civil Liberties of failing to "fully investigate, much less rectify, egregious abuse and neglect of migrant children."
Trump's tweet came a day after Rep. Ted Lieu, D-Calif., attacked his immigration policy of splitting up children and parents.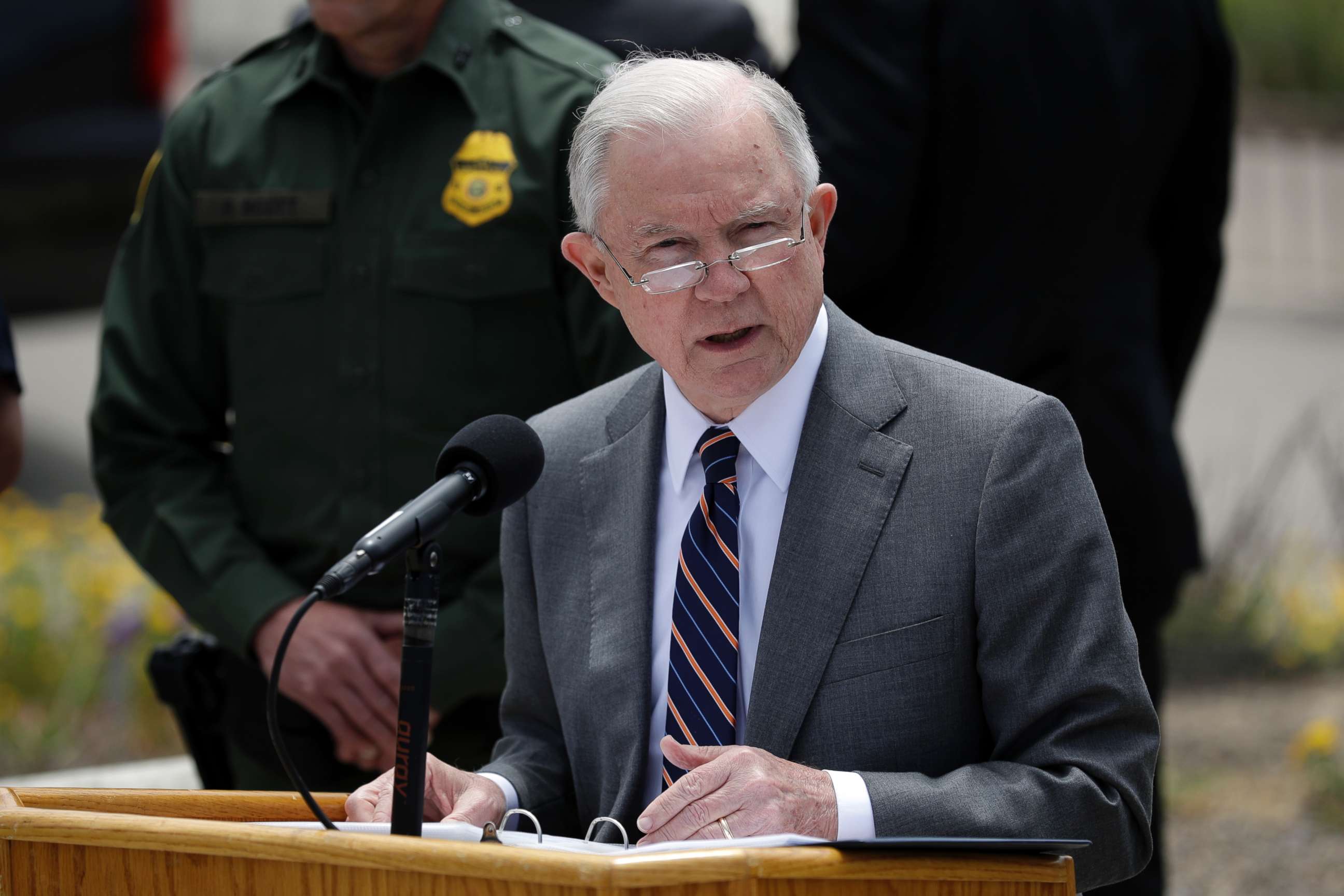 "There are many ways to describe the @realDonaldTrump policy of ripping children away from their parents at the border. It violates human rights laws. It is unAmerican. It would shock Jesus. But I think the most appropriate way to describe it is this: The policy is evil," Lieu tweeted.
The new policy has also been roundly panned by celebrities on social media using the hashtag #WhereAreTheChildren.
"I don't understand how anyone could work for @ICEgov," actress Alyssa Milano tweeted on Saturday. "ICE's policy of separating children from their families under the Trump administration is not only un-American, it's inhumane. Call 1-866-DHS-2-ICE and ask them #WhereAreTheChildren?"
Actress Jessica Chastain tweeted, "Are we really such monsters?"