Trump calls Canada's dairy trade policies a 'disgrace'
He called them "very, very unfair" earlier this week.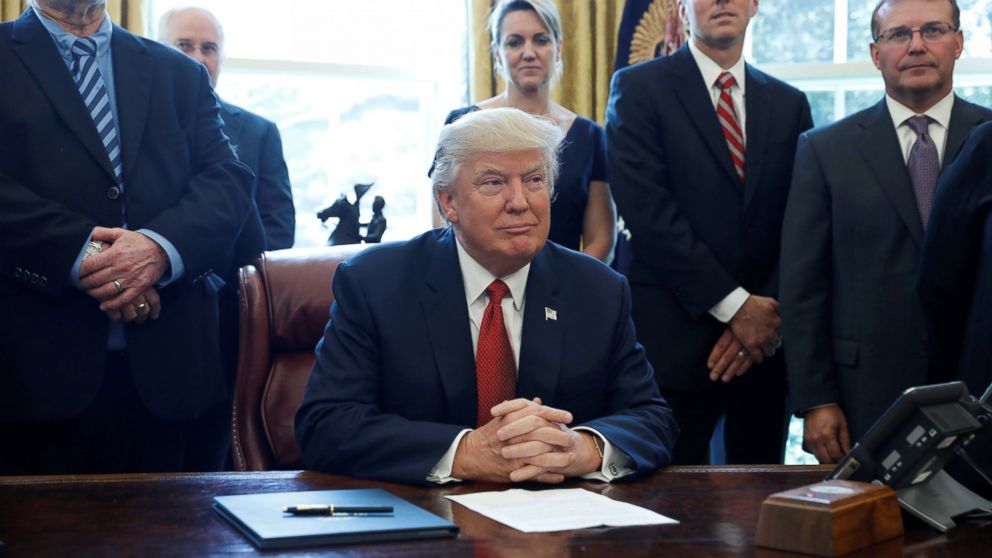 — -- President Donald Trump singled out Canadian dairy industry trade practices on Thursday, bashing America's northern neighbor for their rules on imported dairy products.
"In Canada, what they've done to our dairy farm workers is a disgrace. It's a disgrace," Trump said in the Oval Office, without elaborating on what he meant.
The comments came as the President welcomed union leaders, steel workers and CEOs of steel companies for the signing of the memorandum ordering an investigation into steel dumping.
Trump made similar remarks in Wisconsin on Tuesday, calling the dairy trade relationship between the United States and Canada "very, very unfair."
"We're also going to stand up for our dairy farmers in Wisconsin," Trump told the crowd. "I've been reading about it and I've been talking about it for a long time and that demands, really, immediately, fair trade with all of our trading partners."
"That includes Canada, because, in Canada, some very unfair things have happened to our dairy farmers and others," Trump continued. "It's another typical one-sided deal against the United States and it's not going to be happening for long."
Other dairy-producing countries oppose Canada's current protectionist policies, which include high tariffs on imported milk and cheese products.
Trump then revisited his past, repeated criticism of the North American Free Trade Agreement (NAFTA), calling it "a disaster for our country."
"It's a trading disaster," Trump said. "We will be reporting back sometime over the next few weeks as to NAFTA and what we are going to do about it."