A former Trump campaign aide who once socialized with alleged Russian agent Maria Butina tells ABC News the visiting grad student "networked so extensively" there is likely a broad swath of mid-level and senior leaders she encountered at some point during her time in Washington.
"I wonder which prominent Republican political figures she hasn't come across," said J.D. Gordon, who said he worked on the campaign until August 2016, a month before he met Butina, but had a "nominal" role through the transition.
As Butina sits in a Washington jail awaiting trial on charges of operating as an unregistered foreign agent for Russia, details are slowly emerging about the circle of political friends and patrons who helped gain her entrée into high profile conservative circles.
She has pleaded not guilty, and her attorney, Robert Driscoll, has argued that her networking was part of a well-meaning effort to build lines of friendship between the U.S. and Russia.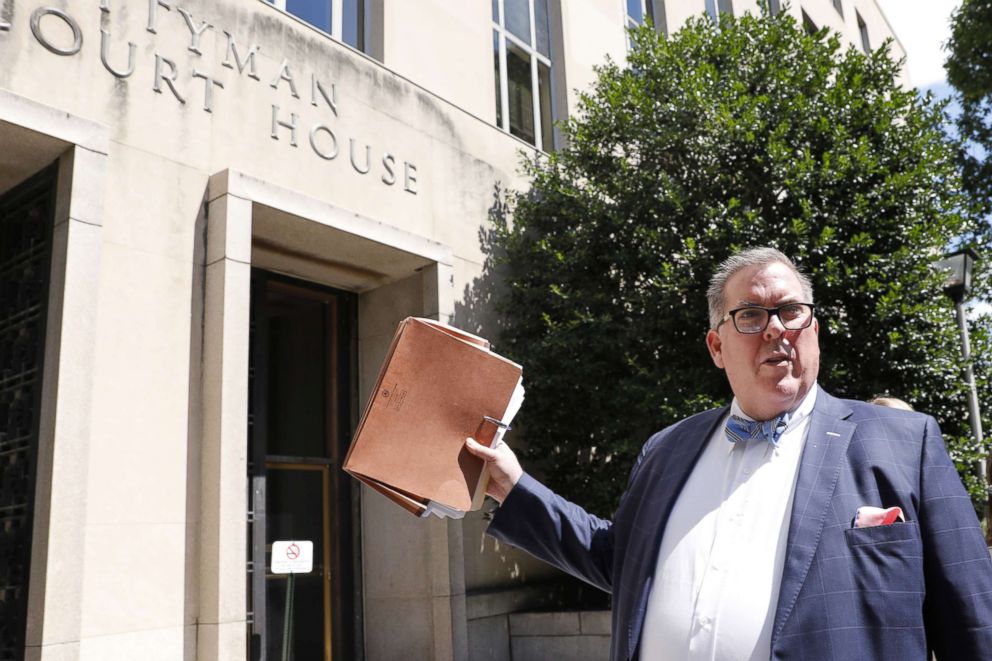 "I remain confident that Ms. Butina will be vindicated at the end of this process, and that everyone will realize the truth of the matter," he said last week.
The efforts to form ties between the two countries involved two Americans identified in court papers only as U.S. persons 1 and 2, but who have since been identified as a longtime GOP operative with whom she was living, Paul Erickson, and a patron of conservative causes from Florida, George O'Neill.
Erickson, who divided time between Washington and South Dakota, has not spoken publicly since Butina's arrest, but his neighbors and relatives have painted a portrait of him to ABC News as a longtime bachelor who, at 56, was swept up by the 29-year-old Russian woman who appeared to share his interest in guns and conservative causes.
The indictment filed against Butina alleges she established the relationship with Erickson "to advance the interests of the Russian Federation" so that he would "arrange introductions to U.S. persons having influence in American politics."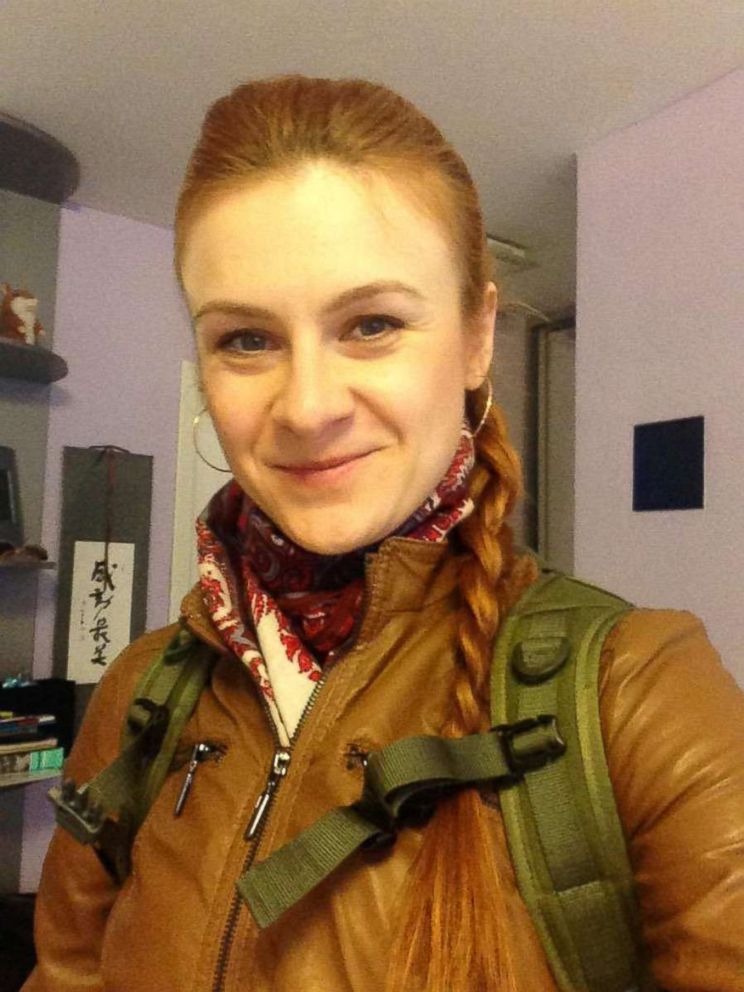 One contact Butina made was O'Neill, 68, the great-grandson of John D. Rockefeller, who was identified as U.S. Person 2 in the government's case.
O'Neill's interactions with Butina, according to the government's filings, largely focus on email correspondence in which he, Butina and Erickson contemplated and planned "friendship and dialogue dinners" between Russians and Americans.
The heir of one of America's most pedigreed families is forthright about his opinions of U.S. foreign policy, publishing them on "The American Conservative" website. Most recently, leading up to President Trump's meeting with Russian President Vladimir Putin in Helsinki, O'Neill lamented about "Russophobia," saying it was "driven by 'bitter clingers' of Hillary's failed national political ambitions" and that the summit was an opportunity for "Peace with Putin" and to "end America's pointless wars."
O'Neill was a helpful conduit to wealthy and conservative contacts for Butina, according to court documents. The documents indicate O'Neill hosted a dinner the evening before the 2017 National Prayer Breakfast at Bistro Bis, the upscale Washington, D.C., eatery, and included two members of Congress.
ABC News previously reported that Rep. Dana Rohrbacher, R-Calif., attended.
O'Neill could not be reached for an interview, but he wrote about the dinner on the same conservative website, saying it involved "former and current and Russian officials with a number of prominent U.S. Republicans and conservatives."
Erickson also introduced Butina to Gordon, a retired U.S. Navy officer who was director of national security to the Trump campaign and transition team. When they met in person at the Swiss Embassy in September 2016, where both were friends with, and invited by, Faith Whittlesey, a former U.S. ambassador to Switzerland.
Butina suggested they have drinks. Gordon instead offered an extra ticket to a Styx concert, which he was attending that week.
Gordon acknowledged Saturday having contact with Butina in September 2016 after their interaction was first reported by The Washington Post. He said looking back: "It seems she should have registered with the government for her pro-Russia outreach efforts."
Gordon told ABC News Saturday that he was interviewed a year ago by the special counsel in the investigation of Russian influence over the 2016 campaign but he never testified before the Mueller grand jury, despite his interactions with George Papadopoulos, whose contacts with Russian agents appear to have triggered an FBI counterintelligence probe that year. Gordon has not been interviewed by any investigators for Mueller or the FBI about his contacts with Mariia Butina, he said.
As for Butina, Gordon discounts suggestions that her work served any darker purpose.
"It seems the Maria Butina saga is basically a sensationalized click bait story meant to smear a steady stream of Republicans and NRA members she reportedly encountered over the past few years," he told ABC News in a statement. "It appears she sought out countless influential Americans in her steadfast efforts to strengthen relations with Russia.
"Recognizing that every single president since the Cold War tried to improve relations with Russia, including Pres. Obama, her Russian-American friendship efforts seemed in sync with a decades-old U.S. foreign policy goal," the statement added.