Apprentice contestant turned White House aide Omarosa Manigault- Newman says her former boss, President Donald Trump is trying to "silence" her.
Her latest comments come on the heels of his campaign filing arbitration against the reality TV star on Tuesday morning in New York for allegations that she violated her non-disclosure agreement with the Trump campaign.
"I don't believe that I have violated, but I will leave it to the lawyers to sort it out," she told MSNBC. "It is interesting that he is trying to silence me. And what is he trying to hide or (is) afraid of? If he had not said anything that is derogatory or demeaning to African-Americans and women, why would he go to the extent to shut me down?"
In a statement to ABC News, a senior Trump campaign official confirmed to ABC News the: "Donald J. Trump for President, Inc. has filed an arbitration against Manigault-Newman with the American Arbitration Association in New York City, for breach of her 2016 confidentiality agreement with the Trump Campaign. President Trump is well known for giving people opportunities to advance in their careers and lives over the decades, but wrong is wrong, and a direct violation of an agreement must be addressed and the violator must be held accountable."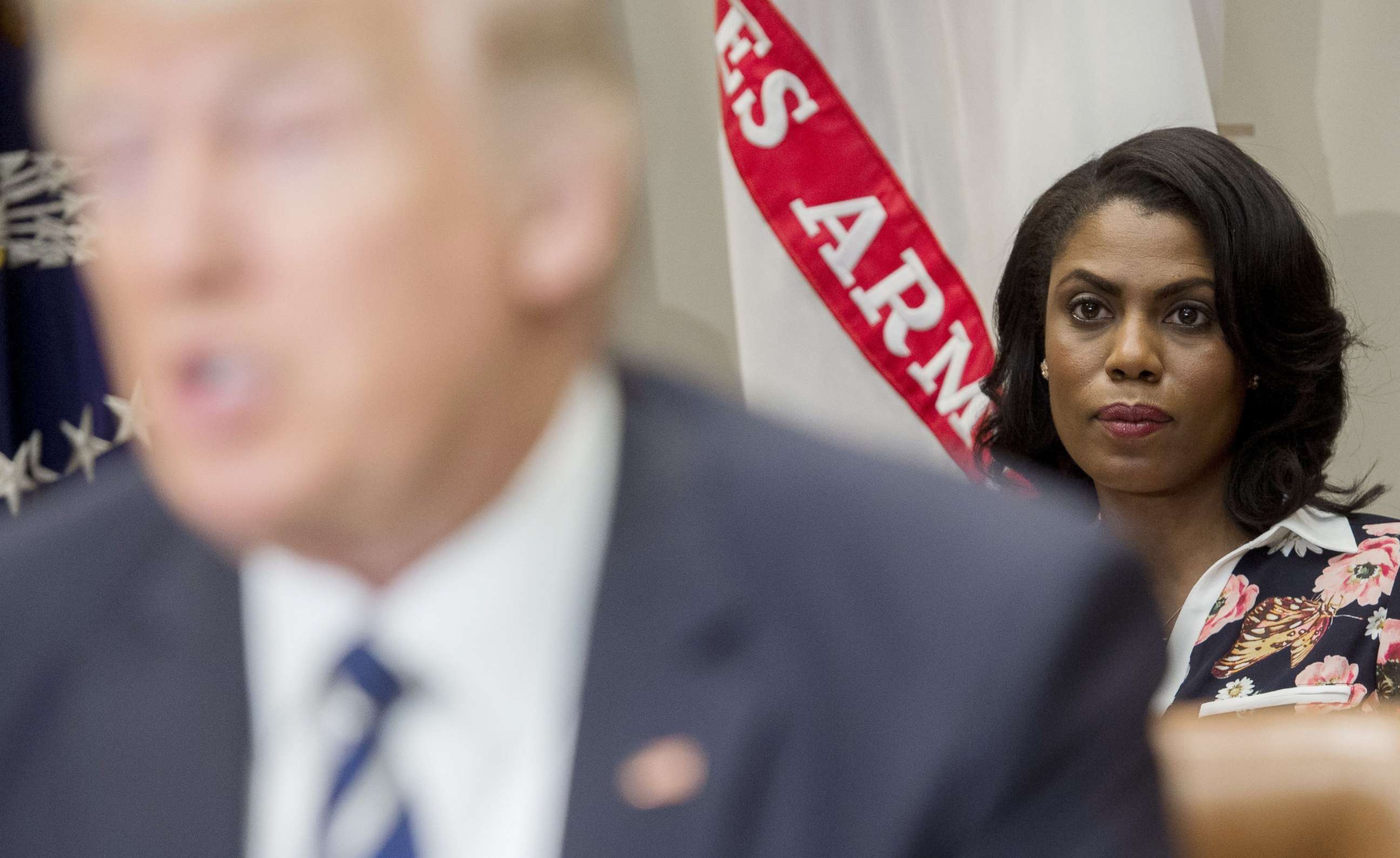 Like all employees of the Trump presidential campaign, Manigault-Newman was required to sign a non-disclosure agreement. That agreement, as described by a source familiar with its contents, tells ABC News it sought to protect the president, the Trump family, Trump Organization.
In her new book, "Unhinged", Manigault-Newman says she was offered a position in the Trump 2020 re-election campaign but was asked to sign another non-disclosure agreement. A source familiar with that agreement tells ABC News the difference between the previous agreement she signed and the new one was that this new agreement included Vice President Mike Pence and his family.
ABC News has reached out to Manigault-Newman for response.