President Donald Trump's campaign wants to start selling a new Space Force themed line of merchandise, and they are soliciting votes on which design to use.
In June, Trump ordered the Department of Defense and the Pentagon to being the process of creating a sixth military branch known as Space Force.
In an email to supporters sent out this afternoon, the Trump Make America Great Again Committee asked their supporters to vote for their favorite Space Force logo design. The campaign gave six different options to choose from.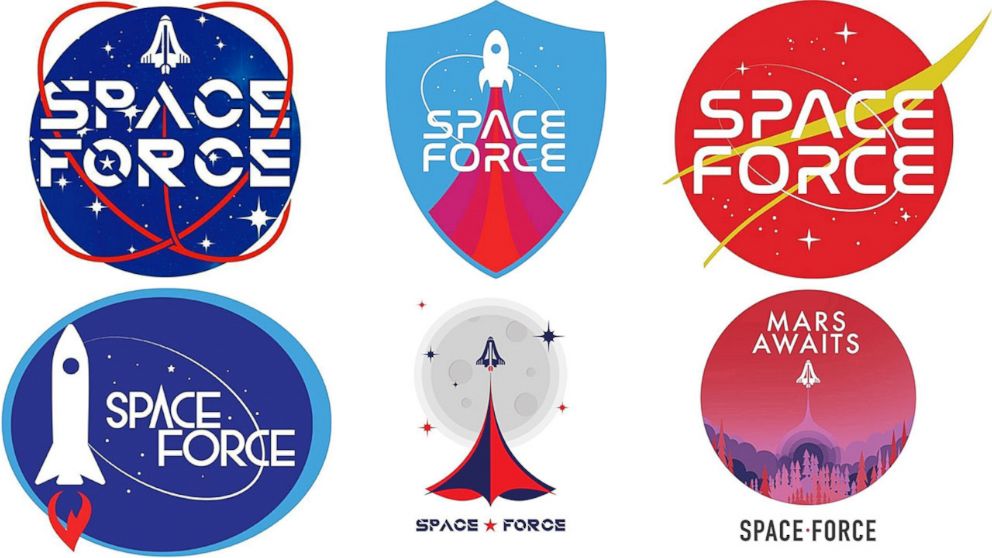 One of the proposed logos (top right) looks like NASA's logo, except with a red background and the phrase "SPACE FORCE" instead of "NASA." Another option (bottom left) has the same background as NASA's logo, but features the silhouette of a space shuttle along with "SPACE FORCE."
A particularly extraterrestrial design (bottom right) declares "MARS AWAITS," printed above a space shuttle taking off from what appears to be a pine forest into a red sky. Trump issued a directive to NASA last December to have humans return to the Moon, and then travel to Mars and "perhaps someday, to many worlds beyond." No mention of travel to Mars was made in reference to the proposed Space Force.
In a speech today at the Pentagon, Vice President Mike Pence laid out the Pentagon's report on building the Space Force. The Congressionally-mandated report laid out the changes the Pentagon can make without Congressional approval to implement the president's order to create the Space Force as a sixth branch of the military. Congress would have to approve any plan to make the Space Force a new branch. Instead, the Defense Department wants to establish two new entities that wouldn't be military branches, the U.S. Space Command and Space Development Agency.