'I feel like my life is starting over again': Grandmother freed by Trump after Kim Kardashian West's appeal reunites with family outside of prison
Alice Marie Johnson's life sentence drew notice from Kim Kardashian West.
Alice Johnson, a 63-year-old grandmother serving a life sentence on drug charges, had an emotional reunion with her family Wednesday after her sentence was commuted by President Donald Trump.
The cause to release Johnson was championed by reality TV star Kim Kardashian West, a White House official told ABC News.
Kardashian West was the one who broke the news to Johnson that she was going to be released, Johnson told reporters outside of the prison in Aliceville, Alabama, where she was being held.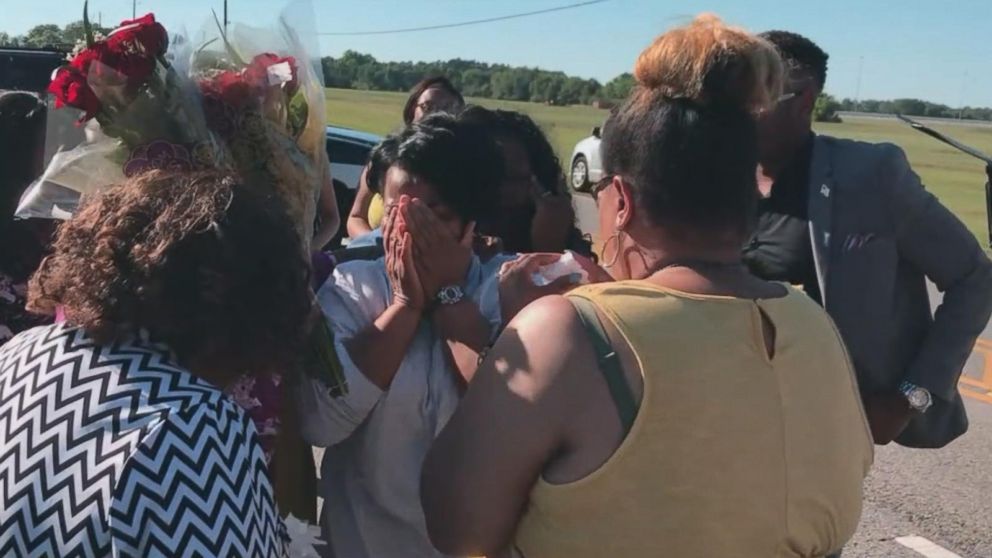 Johnson said she heard her name called over the intercom for her to report to her case manager when she heard Kardashian West's voice.
"I was free," Johnson said Kardashian West told her. "I was going to rejoin my family."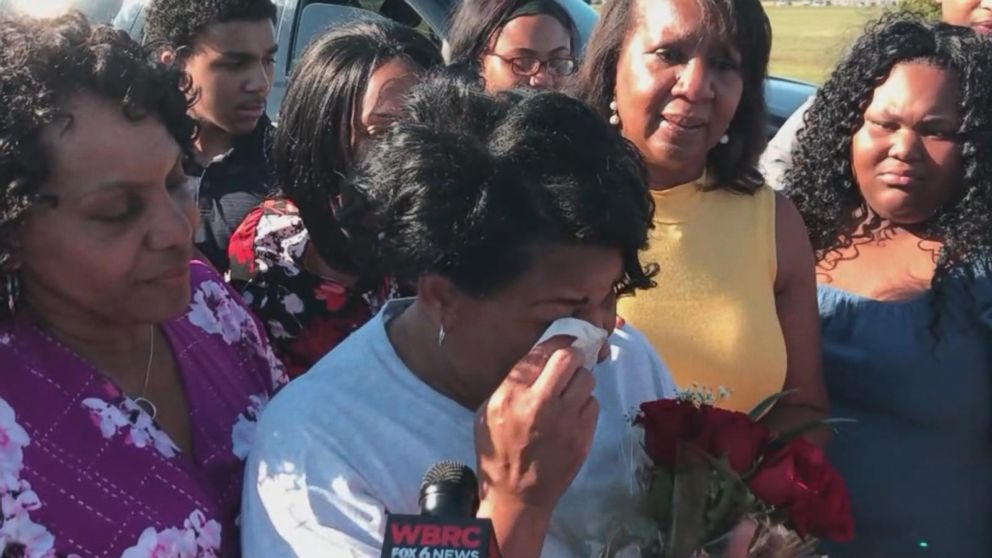 Johnson said she wanted to thank the president for giving her "another chance" at life.
"I feel like my life is starting over again," she said. "It's a miracle day."
When asked what it was like to see her family for the first time since she was freed, Johnson rejoiced that she wasn't wearing handcuffs.
"I'm free to hug my family," she said. "I'm free to live life. I'm free to start over. This is the greatest day of my life. My heart is just bursting with gratitude."
Kardashian West shared Johnson's enthusiasm.
"Best News Ever!!" Kardashian tweeted of the news and later added additional thanks to the administration for its efforts.
Kardashian West lawyer Shawn Holley told ABC News: "I just got off the most wonderful, emotional and amazing phone call with Alice, Kim and Alice's lawyers. Kim was the one to tell Alice that she was being released. It was a moment I will never forget. Once Alice's family joined the call, the tears never stopped flowing."
A lawyer for Johnson did not immediately respond to ABC News' requests for comment.
"Ms. Johnson has accepted responsibility for her past behavior and has been a model prisoner over the past two decades. Despite receiving a life sentence, Alice worked hard to rehabilitate herself in prison, and act as a mentor to her fellow inmates," the White House said in a statement announcing the commutation of her sentence.
"While this Administration will always be very tough on crime, it believes that those who have paid their debt to society and worked hard to better themselves while in prison deserve a second chance," the White House said in a statement.
Kardashian West personally advocated for a presidential pardon who, as a first-time offender, was given a mandatory life sentence plus 25 years in 1997 for her role in a cocaine distribution ring.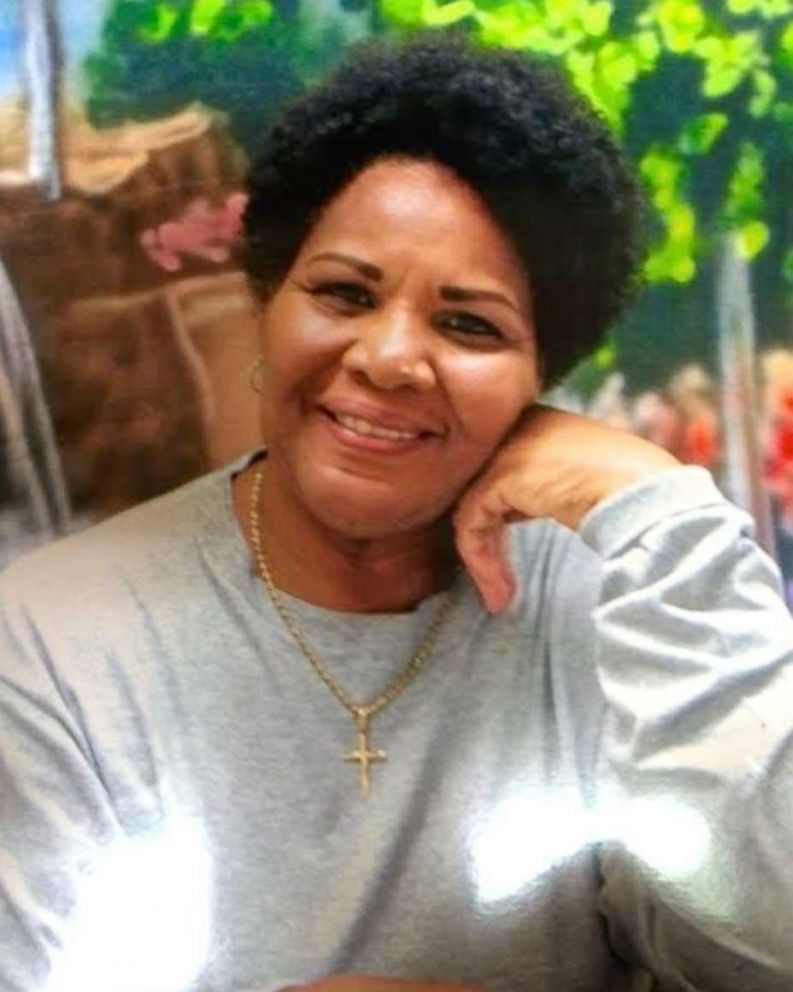 In a tweet last week, the president said he and Kardashian West talked about "prison reform and sentencing" during their recent visit in the Oval Office of the White House. Jared Kushner, Trump's son-in-law and advisor also met with West to discuss his efforts on prison reform.
Kardashian West, in an interview with Mic following that visit last week, said she felt the president listened to her concerns.
"I think that he really spent the time to listen to our case that we were making for Alice," Kardashian West told Mic in an interview of her conversation with the president. "He really understood, and I am very hopeful that this will turn out really positively."
"Alice Marie Johnson was convicted of a nonviolent drug offense in 1996 and received a sentence far too severe for the crime: life without the possibility of parole," said Jennifer Turner of the ACLU in a statement. "I'm grateful to the president for allowing Alice to go home after 21.5 years in prison and to Kim Kardashian for her advocacy on Alice's behalf."
In a recent Skype interview, Tretessa Johnson told ABC News she was grateful that Kardashian West took an interest in her mother's case.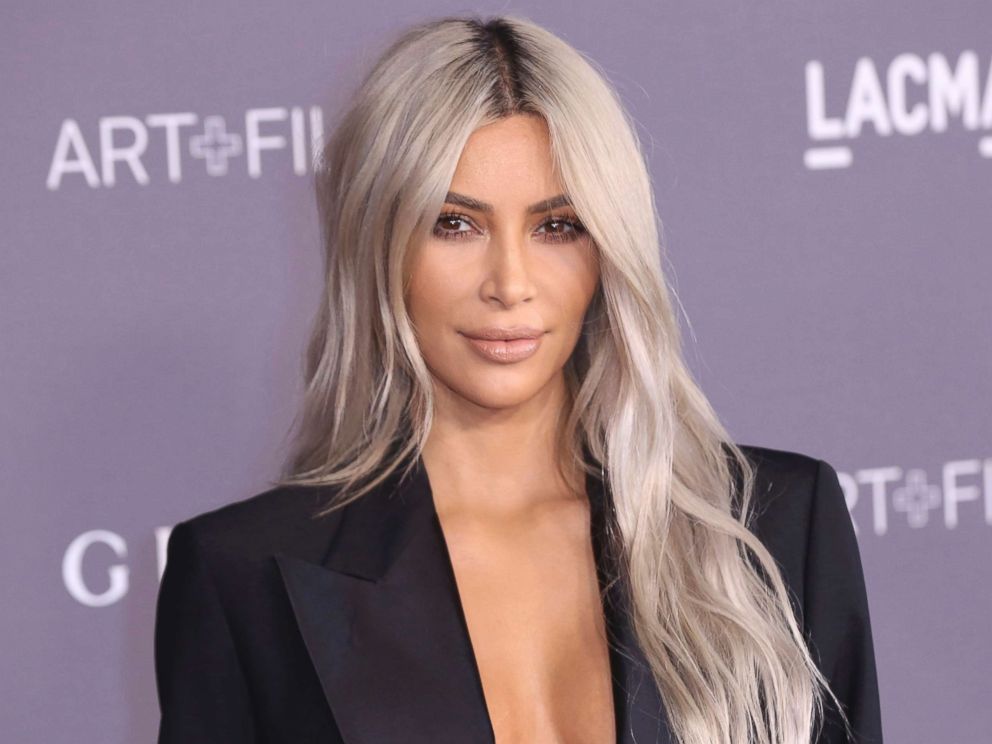 "She could have just saw the video or read an article or whatever and just said oh that's a shame or whatever and went on with her life, but she didn't, she chose to get involved in a major way," Johnson said of Kardashian.
The Johnson gathered letters of recommendations from her warden and members of Congress in their initial effort to seek clemency from President Barack Obama.
Trump is currently considering nearly a dozen appeals for clemency on top of the five formal pardons he has issued so far, White House officials tell ABC News.
Administration officials say the president is not only contemplating possible pardons – which wipes out a conviction – but also commutations, which leave the conviction intact and on the person's record while reducing the punishment.
As clemency petitions work their way through the system, the president routinely denies the "vast majority" of requests, a White House official said. Recently the administration notified a group of 180 petitioners that they would not be granted presidential clemency, according to the Justice Department.