— -- Donald Trump's plan to transfer control of his company to his children does not solve concerns that his company will create a conflict when he takes office, according to a newly-released document from the Office of Government Ethics.
"Transferring operational control of a company to one's children would not constitute the establishment of a qualified blind trust, nor would it eliminate conflicts of interest," the director of the office concluded in a Dec. 12 letter.
Trump said this week he would be passing control of the company to two of his adult children, Don Jr. and Eric, "plus executives," who, "will manage them."
Trump had initially planned to reveal how he would resolve potential conflicts with his vast global business on Dec. 15. This week he postponed that announcement until January.
Trump tweeted on Monday to say that "even though I am not mandated by law to do so, I will be leaving my businesses before January 20th so that I can focus full time on the Presidency. Two of my children, Don and Eric, plus executives, will manage them. No new deals will be done during my term(s) in office."
While the president is not subject to most of the conflict of interest rules that apply to the rest of the executive branch, the OGE analyzed potential conflicts he could face at the request of Sen. Tom Carper (D-Del.), the ranking member on the Senate Homeland Security and Governmental Affairs Committee.
Referring to a part of the constitution that forbids elected officials from profiting from foreign governments, OGE Director Walter Shaub wrote that "although the President is subject to the Emoluments Clause and the Presidential Emoluments Clause of the United States Constitution, OGE lacks authority and expertise to address issues arising under those clauses."
However, the agency does have greater oversight of those that Trump is selecting to run the government.
"While OGE's role in ethics issues involving the President is limited, OGE has significant involvement in ethics issues related to the President's nominees," Shaub also said.
The director also noted that governmental ethics restrictions do not apply to members of the President-elect's transition team, because "its members are not executive branch employees." It noted that a memorandum of understanding had been signed between the President's chief of staff and the chair of the transition outlining certain ethical boundaries.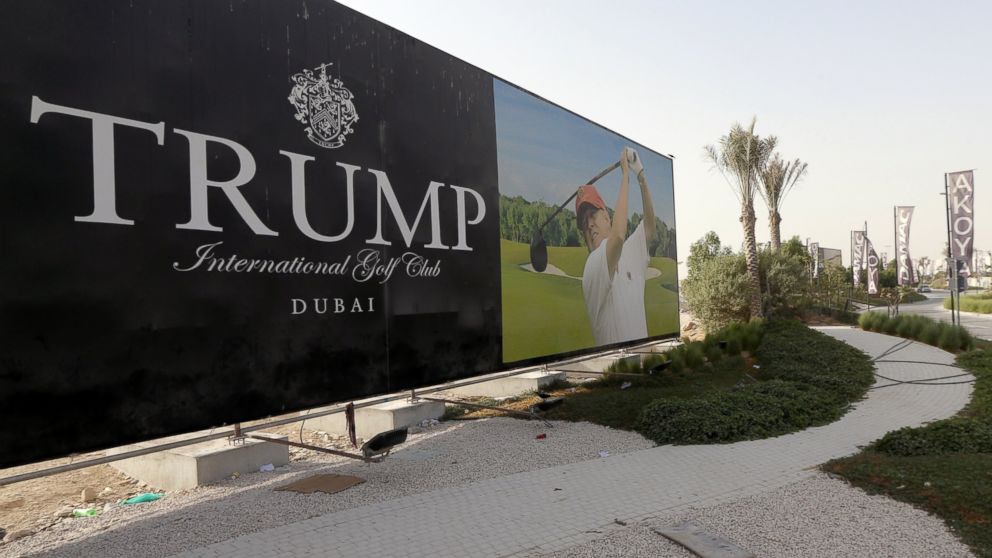 Trump previewed how he would approach his business matter in an interview with Fox News that aired on Sunday.
"My executives will run it with my children," he said. "I'm going to have nothing to do with management."
"I'm not going to do deals, and I think, you know, I think that's going to be good," he said later in the interview.
The Trump transition team did not immediately respond to ABC News' request for comment.
Even before the public release of the OGE director's letter Trump's plan to cede control of his business to his family drew concerns from experts.
"What you have is what we see in other countries that we consider corrupt, where the children or the princelings are going to benefit from their father's power," said Danielle Brian, the executive director of the Project on Government Oversight, a non-profit watchdog group.
"He needs to sell his – and divest from his – interests entirely and have a trustee that is a blind trust manage those assets," she said in an interview with ABC News' Brian Ross.
Without such an arrangement, she said, foreign policy and other matters could be compromised.
"How are the rest of the world – the leaders around the rest of the world – looking at our foreign policy? Is it going to be compromised because they don't believe that what we are doing is actually because of our foreign policy, but because of his business interests?" she explained.
ABC News' Ali Rogin contributed to this report.