One day after saying the U.S. would be coming out of Syria "very soon" and letting "other people take care of it," President Donald Trump has ordered a freeze on over $200 million in aid outgoing Secretary of State Rex Tillerson announced last month, a State Department official has confirmed to ABC News.
The State Department declined to comment, but said in a statement, in part: "In line with the President's request to review all international assistance, we continually reevaluate appropriate assistance levels and how best they might be utilized."
The statement goes on to offer praise and support for State Department efforts in Syria.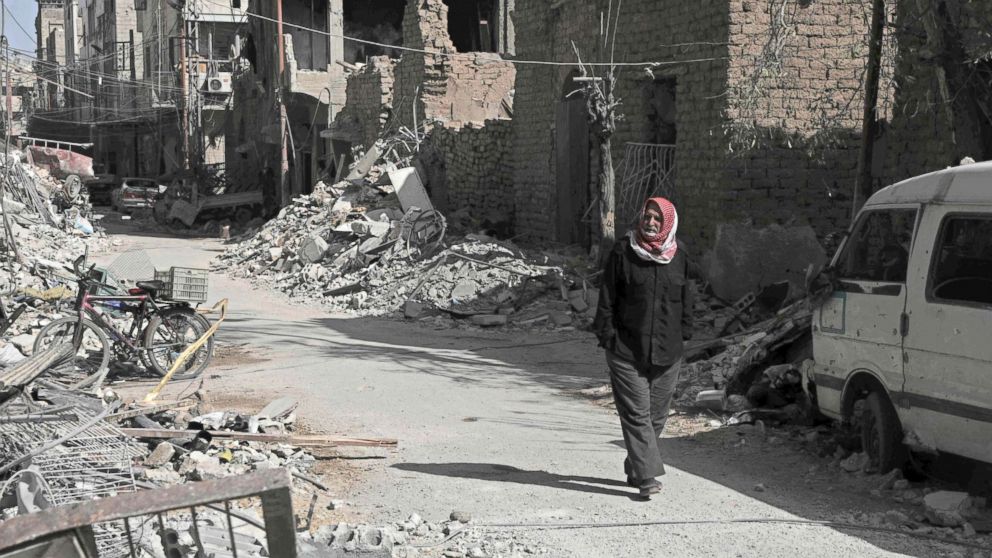 The Wall Street Journal was first to report the freezing of funds.
In addition to the 2,000 U.S. troops in Syria, there are dozens of USAID and State Department officials and contractors, working on de-mining and rubble removal, as well as restoring services like water and electricity and getting schools and hospitals running again to make Syria livable and stabilize it from becoming a terror breeding ground.
It's part of a long-term strategy on Syria that Trump seems to now be reversing course on.
It was just in December that Defense Secretary James Mattis said, "You'll see more U.S. diplomats on the ground." Now, maybe not, according to Trump.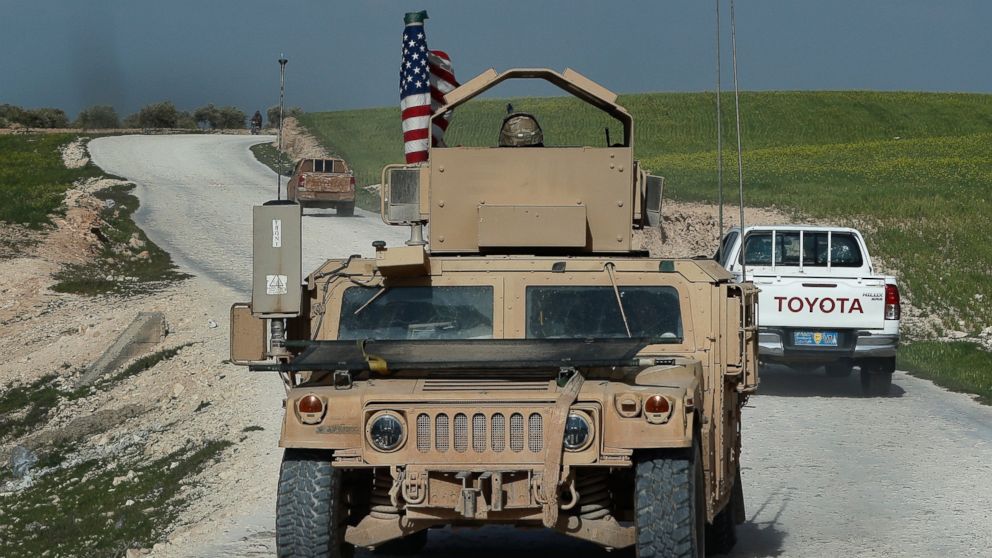 And in contrast to Trump, a State Department official said Friday, "While ISIS has lost nearly all the territory it once controlled, the fight is ongoing and we remain determined to ensure that ISIS is defeated."
But the statement Friday from the State Department notes the U.S. expects to continue to receive help from other nations in the rebuilding process.
"Encouraging our foreign partners to share the burden of providing assistance to the conflict in Syria has always been a key priority of the United States," the statement reads. "Many U.S. allies and partners are making significant contributions to the defeat-ISIS campaign and the stabilization of liberated territory."
Tillerson had announced on Feb. 13 -- one day after Trump tweeted the U.S. was "stupidly" spending $7 trillion in the Middle East -- that it would be providing the $200 million for stabilization efforts. There were some reports at the time that the U.S. would not announce any new funding amid a major donor conference in Kuwait.
The relatively small addition brought the U.S.'s total humanitarian assistance for the Syrian crisis to about $7.7 billion.