Donald Trump is now the first former president in American history to face criminal charges -- but until the indictment laying out his alleged crimes is made public, it's unclear exactly what New York prosecutors plan to argue if his case comes to trial.
As legal experts speculate on what charges are contained in the sealed indictment ahead of Trump's expected surrender on Tuesday, many predict prosecutors could try using an untested strategy to justify bringing the charges.
"This could be a novel legal theory," said Kate Shaw, a law professor at Cardozo and ABC News contributor, speculating on what charges the public could see against Trump while stressing it's unknown until the indictment is unsealed.
Thursday's vote by a Manhattan grand jury to indict Trump comes after a nearly five-year-long investigation into an alleged hush money payment scheme orchestrated by Trump's former attorney and fixer Michael Cohen to pay adult film star Stormy Daniels days before the 2016 election. Executives at the Trump Organization authorized reimbursement payments to Cohen that were falsely recorded as general legal expenses.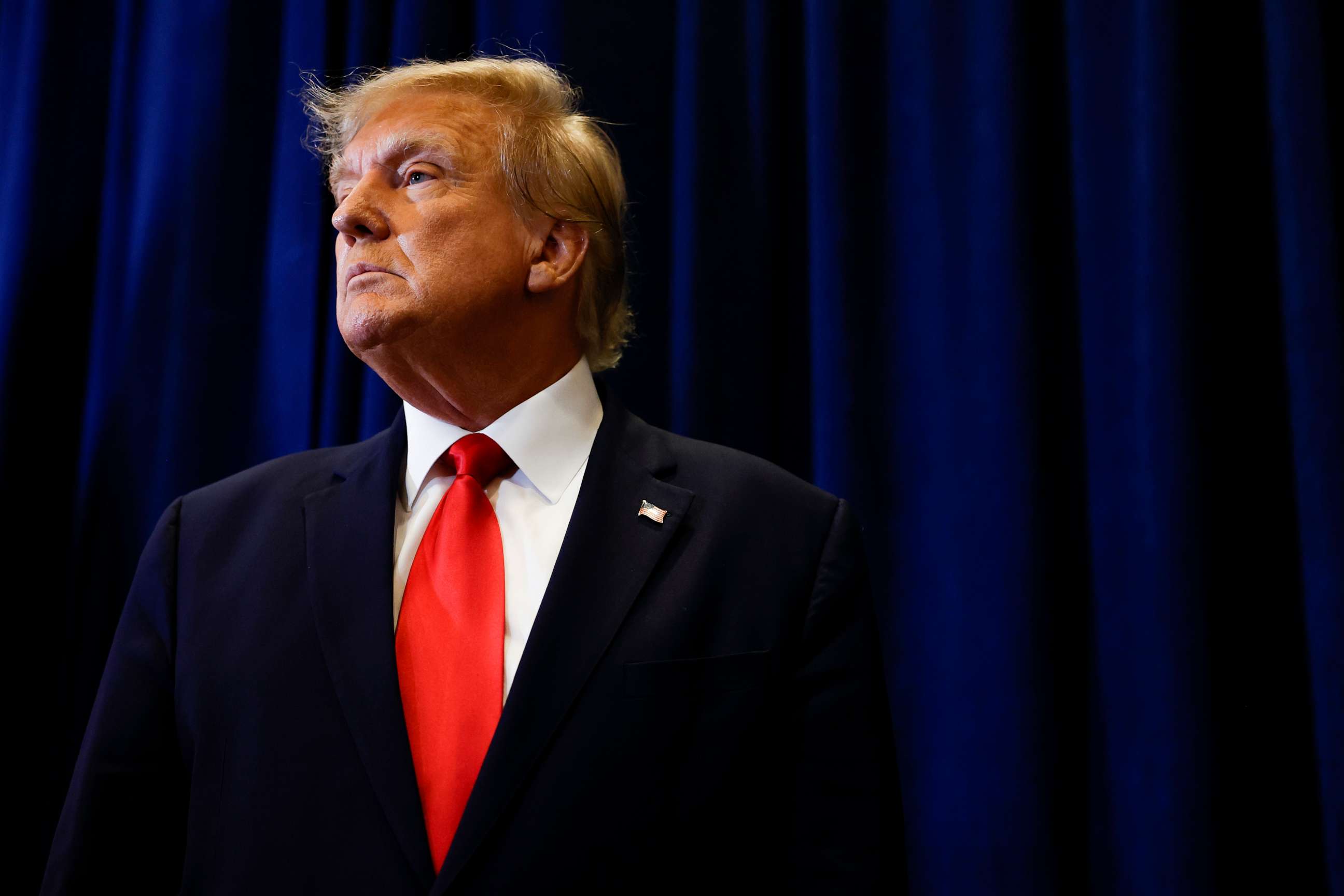 Falsifying business records can be prosecuted as a misdemeanor or felony in New York, with the charges able to be enhanced to a felony if done in furtherance of another crime. In theory, the alleged felony could amount to federal campaign violation if prosecutors argue it helped Trump politically coming so close to an election.
"We are pretty sure that at the heart of this charge is filing false business records with an attempt to defraud -- that's a misdemeanor, a state charge -- that can become a felony if it's done in furtherance of another crime," Shaw said. "So, the question becomes what might that other crime be?"
"If it's a federal campaign finance crime, that is pretty novel legal terrain," she continued. "It's also possible that there's another crime, in the vein of a state tax crime, that a false records charge could be tied to, making it into a felony."
Shaw said the latter option would be a more traditional, criminal prosecution for someone in District Attorney Alvin Bragg's position. In addition, it is possible that the "other offense" that might convert this misdemeanor to a felony is a state election offense, if it involves an aspect of New York state election law that the district attorney argues applies even in presidential elections, where most of the governing law is federal law.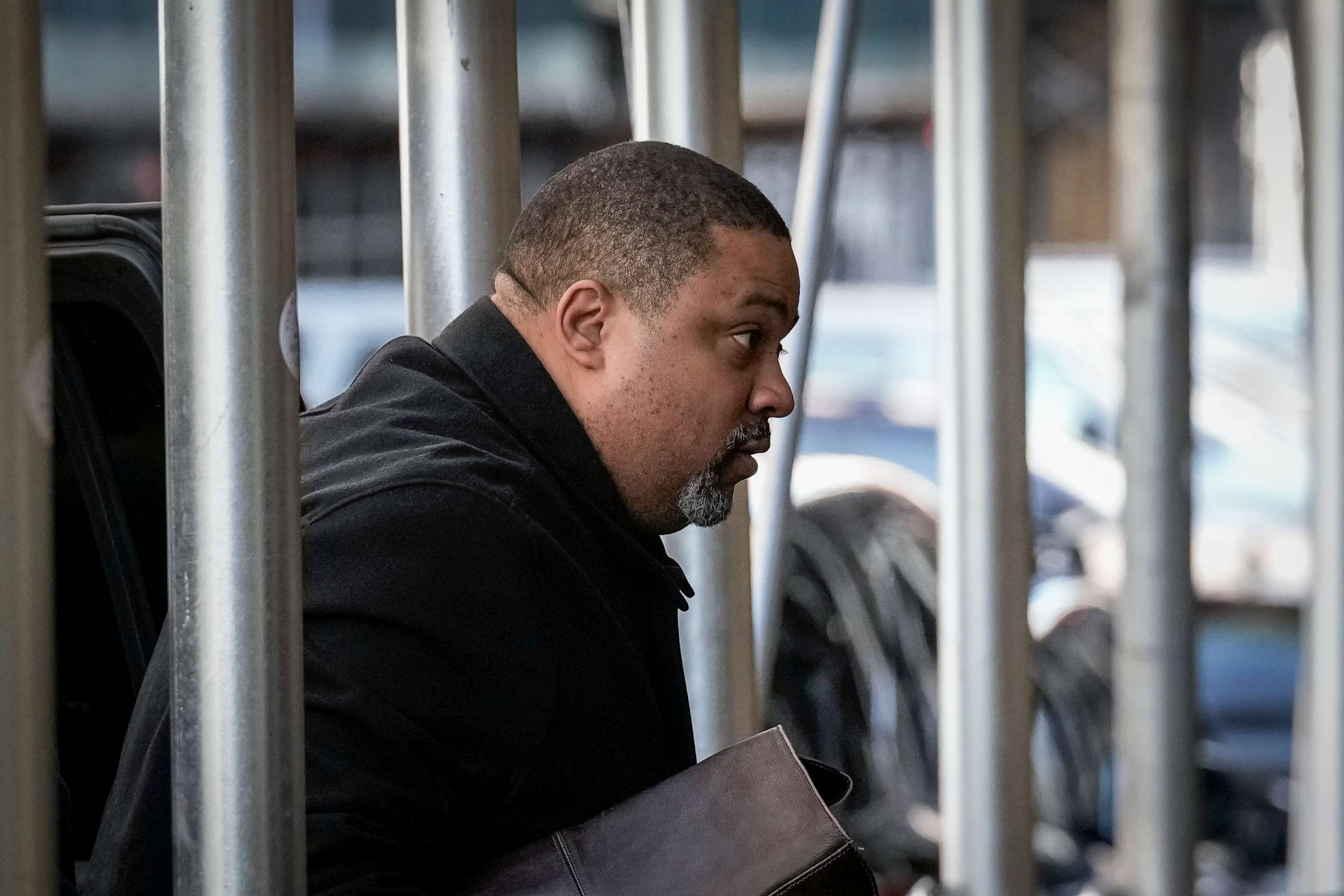 ABC's George Stephanopoulos asked Shaw on Friday's "Good Morning America" about reports Trump could be facing at least two dozen counts related to business fraud and what that could indicate.
"One, it could just be that each check involved in this scheme is being separately charged, or it could mean that there is more to this case than we right now have insight into," she said. "Grand jury proceedings are secret, and we are largely speculating. We know that these hush money payments and, in particular, how they were recorded, are at the heart of this case, but what else the case involves -- and what other crime or crimes might bump this state misdemeanor up to a felony -- is largely an open question."
Shaw reminded that federal prosecutors in Washington chose not to bring any charges against Trump in relation to the hush money payment, though it's unclear exactly why.
"So, it is, I think, to say the least, novel for a state prosecutor to be in a position of using an uncharged federal crime to enhance a state offense of falsification of business records," she added. "That doesn't mean a judge wouldn't accept such a theory or a jury would not convict, but I think it's right that it appears to be a novel theory if, in fact, that is the theory the DA is using."
Because of this prospect, Trump's attorney Joe Tacopina argues the case is weak and shouldn't be allowed to proceed.
"The FEC, Federal Election Commission, here did not proceed in this case. They found there was no violation. The Justice Department here did not proceed against the president. So, there is really no precedent for this case," Tacopina told Stephanopoulos Friday. "This was done with personal money, George. That's the key distinguishing factor."
Offering what could be a preview of Trump's legal defense, though he also hasn't seen the indictment, Tacopina claimed the payment was made with personal money and "irrespective of the candidate's campaign."
Meanwhile, there are multiple other criminal investigations into Trump, most notably, two federal investigations: one related to efforts to overturn the 2020 election and his actions on Jan 6. and one regarding potential misuse of classified documents, in addition to a state criminal probe in Georgia, also over efforts to overturn the election.
Those investigations involve charges potentially more significant than what Trump faces in Manhattan -- frustrating some Trump critics who had hoped to see those investigations finish first.
"It's not necessarily saying that New York should not go ahead with it, but I think we, I, anybody, would prefer that if there's gonna be other indictments for, say, Jan. 6 or for the documents, or for what happened in Georgia, it would have been much better had those gone first," said former Republican Rep. Adam Kinzinger, a strong Trump critic, on CNN Thursday.
He added, "I would certainly hope that if the [Manhattan] DA moved forward that he has strong evidence and strong reason."
But until the indictment is made public, it's all speculation.
ABC News' John Santucci, Aaron Katersky and Katherine Faulders contributed to this report.