The man who once led President Donald Trump's legal defense in the Russia probe expressed interest in providing financial support to Paul Manafort and Rick Gates - the former Trump campaign chairman and deputy chairman, respectively - after they were known to be under scrutiny from special counsel Robert Mueller's team, sources familiar with the matter told ABC News.
Interested in
Russia Investigation?
Add Russia Investigation as an interest to stay up to date on the latest Russia Investigation news, video, and analysis from ABC News.
Veteran D.C. attorney John Dowd at one point inquired about channeling money from a special legal defense fund to assist Manafort and Gates, and later solicited donations for the men, sources tell ABC News. Dowd confirmed to ABC News that he at one point considered personally contributing $25,000 of his own money to their legal defense, an idea he relayed to the president's associates in a February email, the sources told ABC News.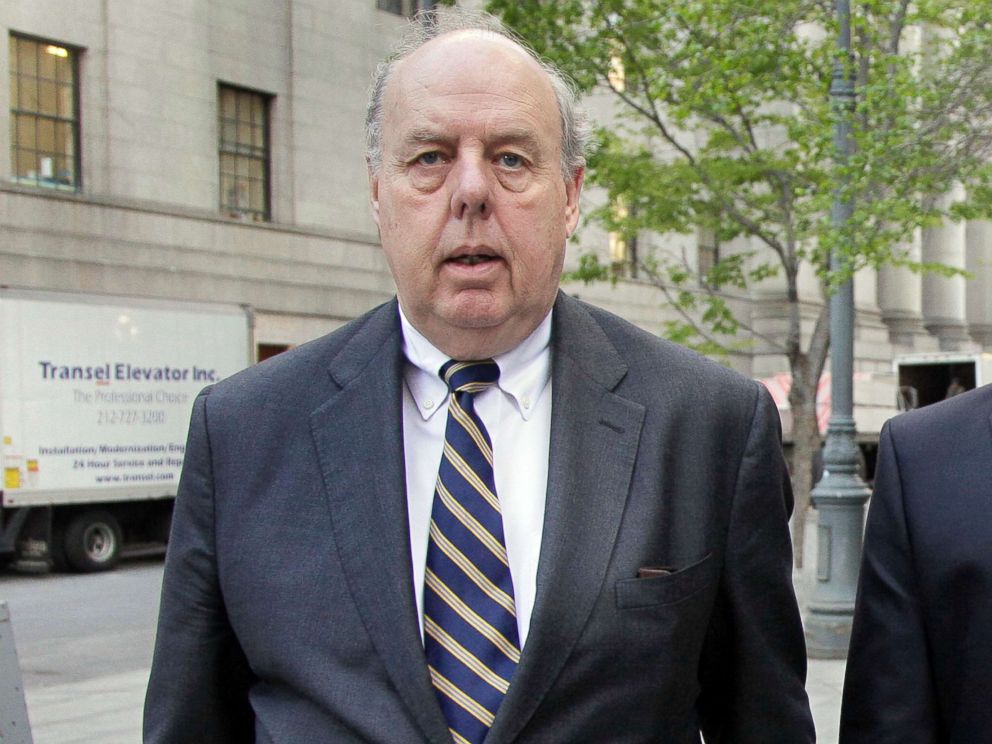 Dowd's proposals, which he floated but ultimately did not act on, were first reported by the Wall Street Journal.
He backed down after others in the White House suggested the financial support could be construed as an attempt to influence what Gates and Manafort were telling investigators, according to a source familiar with the discussions.
In February, Gates pleaded to conspiracy and lying to the FBI, striking a deal to cooperate and provide information to the special counsel. Manafort pleaded guilty to conspiracy charges related to his foreign lobbying work last week after being found guilty by a jury in Virginia of evading taxes on more than $60 million of income earned working for Ukrainian politicians. His deal also requires his cooperation with the special counsel.
On Friday, Dowd confirmed to ABC News he was advised against providing Manafort and Gates with any financial help for their mounting legal bills. Dowd resigned from Trump's legal team in March. Sources familiar with Dowd's resignation at the time told ABC News the attorney had felt the president was taking less of his advice.
The Journal report surfaced at a time of increasing scrutiny for the succession of lawyers who have been brought in to help Trump navigate the Mueller probe. Earlier this week, Dowd was the subject of a report in the New York Times that said the special counsel team interviewed at least 10 senior administration officials without Trump's lawyers first learning what the witnesses planned to say, or debriefing them afterward. Dowd told the Times: "None of this true. You have been badly misinformed."