Trump lawyer enters White House with experience handling a presidency under fire
Former colleagues say Emmet Flood has unique talents needed to defend Trump.
President Donald Trump's decision to hire "America's Mayor," Rudolph Giuliani, to take over his legal defense has drawn widespread attention in recent weeks, but lawyers in Washington say it will likely be the other new lawyer joining the Trump legal team who will have an even greater impact.
Emmet Flood, a veteran defense attorney who has deep experience guiding American presidents, vice presidents, and governors through the treacherous shoals of scandal, has what colleagues and legal experts say are the unique set of talents needed to defend President Trump.
"He combines two things you don't usually see in lawyers. The intellectual capacity to be a Supreme Court law clerk or to be a frontline fighter for his clients' rights. He's capable of both," Brendan Sullivan Jr., a partner at Williams & Connolly LLP, told ABC News.
Flood, who rarely speaks on the record to the press, did not respond to requests for comment on this story.
Since special counsel Robert Mueller was appointed last year to investigate Russian collusion in the 2016 presidential election, President Trump has had a difficult time keeping his legal team intact.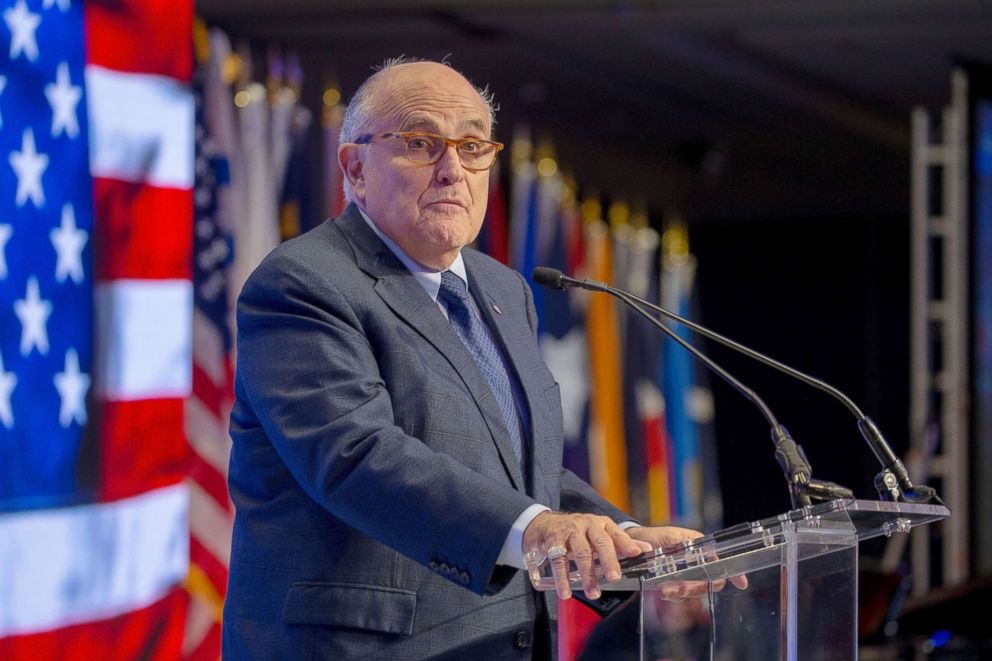 Trump went from his longtime attorneys from New York to a team of veteran white-collar D.C. defense lawyers who stressed cooperation with the special counsel.
And now the team consists of Rudy Giuliani – the hard-knuckled, showy New Yorker, and Flood, the low-key advisor who is deeply versed in the choreography of White House scandal.
Flood is a Republican whose politics are carved from his mentor, Justice Antonin Scalia, for whom he clerked. But he represented President Bill Clinton during his impeachment, an experience that will help him guide the Trump team's approach to the special counsel probe, according to sources familiar with the plans.
He met with Trump earlier this year about potentially joining the legal team and officially started his new role at the White House last week. With the departure of White House Special Counsel Ty Cobb, Flood is expected to take a more aggressive approach with Mueller and his team.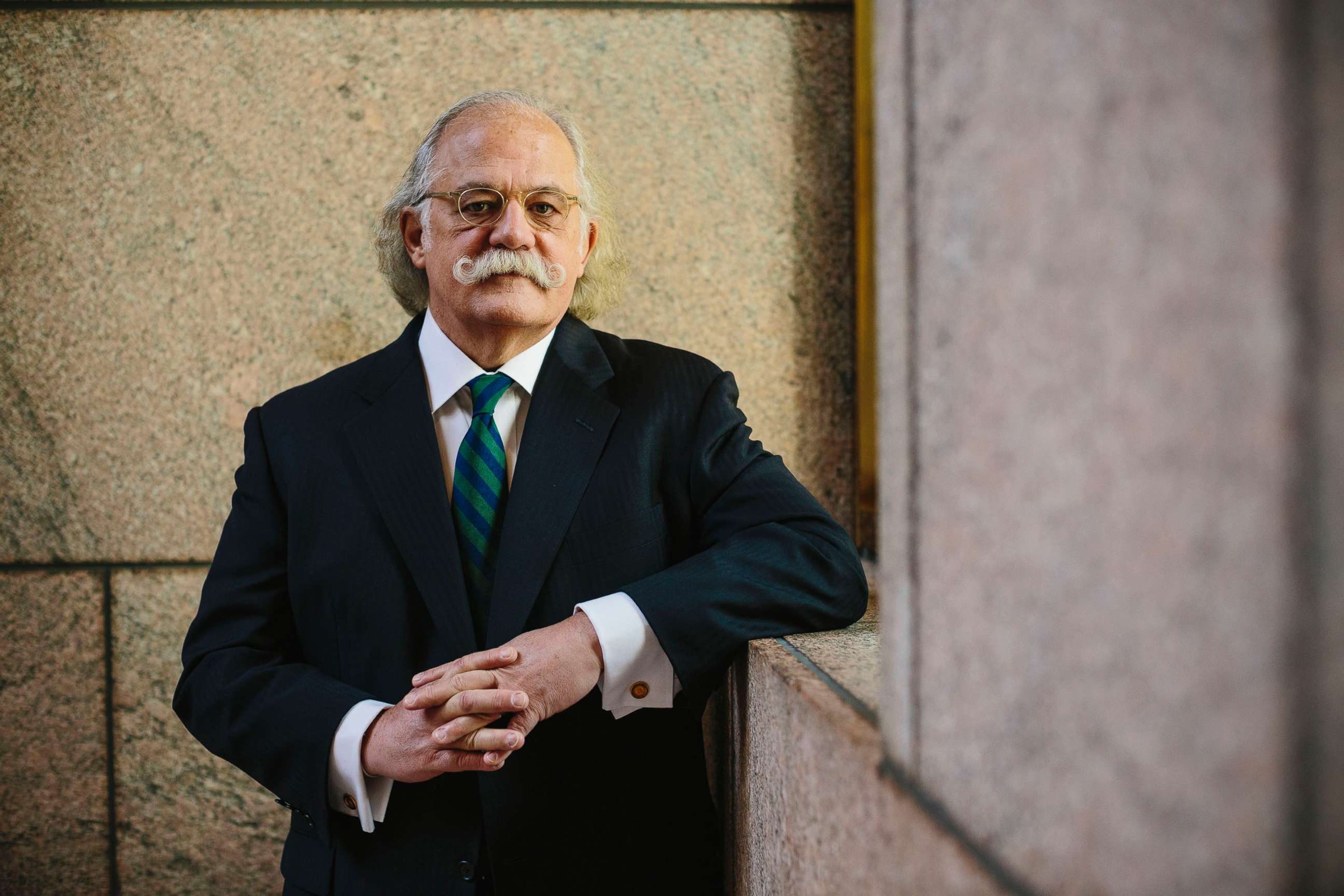 Friends and former colleagues of Flood's describe the veteran Washington attorney as "calm under fire" while also being a "frontline fighter" for his clients.
While those close to Flood predict he will be "aggressive" yet smart in his workings with the special counsel, some have questioned whether Flood's conventional competence and experience will clash with the unpredictable pivots of Trump's other top lawyers, Rudy Giuliani and Jay Sekulow.
"I know our entire legal team is looking forward to working with Emmet," Jay Sekulow, a member of Trump's legal team told ABC News. "He is a brilliant lawyer who brings a depth of experience which will be of tremendous value to the Office of the President."
Unlike working with Vice President Dick Cheney, who he represented in near secrecy when he was sued by former covert CIA operative Valerie Plame in connection to her name being leaked to the public, Flood will have to contend with a president prone to acting out on Twitter to attack the Russia probe, and at times launching critiques of prosecutors, something members of Trump's team have tried but been unable to contain.
Sources close to Cobb previously told ABC News that one reason he retired was that he grew uncomfortable with Trump's tweets about the Russia investigation and the Mueller team. Trump's advisers have told him for months to avoid mentioning Mueller in his tweets. While Flood enters this new role navigating what some attorneys have described as "uncharted territory," many lawyers who know him well are confident in his ability to succeed.
"Emmet is a very, very good lawyer," said David Kendall, who represented President Clinton during the Monica Lewinsky scandal and during his impeachment trial.
"He's truly one of the top lawyers in the country and the White House is very fortunate to have him," said Richard Cullen, Vice President Mike Pence's lawyer representing him in the Russia probe.
Flood graduated from Yale Law School, and several classmates said they remember him most for his humor, his "top-notch" intellect and his ability to navigate complex legal issues.
"At first I didn't think he would be a high performer," said Vernon Grigg, one of the moot court coaches who judged some of Flood's rounds at Yale Law. "He went on to win that competition." Grigg, who serves as special counsel at Bunsow De Mory LLP added: "His humor gives him a certain kind of charisma."
Cynthia Ward, a professor at William & Mary Law School, who knew and worked with Flood on the Yale Law Journal, remembered that she felt comfortable consulting Flood on complex legal issues, adding that he brought "sound judgment" and a "sense of balance and fairness."
He has spent over 20 years at the Washington, D.C., law firm Williams & Connolly and is no stranger to White House political scandals. Flood was part of President Bill Clinton's personal legal team, advising him during the 1999 impeachment trials. He worked to battle Republicans who were pushing for Clinton's impeachment.
He later spent two years in the White House Counsel's office as deputy White House counsel under President George W. Bush, where he specialized in the administration's response to Congressional investigations.
Former Virginia Governor Bob McDonnell also sought legal advice from Flood in 2013. McDonnell was accused of accepting over $165,000 in lavish gifts and loans from a friend of the family.
Outgoing White House special counsel Ty Cobb is currently assisting Flood with the transition process before he retires at the end of the month. Cobb said he's been assisting in getting Flood up to speed on the "current state of play and the historical decisions that got us to this point." Cobb told ABC News he's "confident the White House will be in good hands" with Flood.
A source familiar with the legal strategy said Flood's job "requires managing the president and that's where he may struggle. It requires saying no a lot and no is like a bullet to Trump," describing the role as a "client management challenge."
Flood is likely to advise the president on whether he decides to sit down with Special Counsel Robert Mueller for an interview.
Trump said recently he would "love to speak" to Mueller but would only do it on the condition he is "treated fairly."
Giuliani told ABC's George Stephanopoulos "I have a client who wants to testify...so he may testify and we may actually work things out with Bob Mueller," however was still cautious about having his client sit down with him. "Not after the way they've acted," Giuliani said of the special counsel's team. "I can into this case with a desire to [have the president talk to Mueller] and they just keep convincing me not to do it."
Advisers have feared the president could contradict himself during a potential wide-ranging interview with Mueller, sources have told ABC News.
Giuliani has also hinted at the possibility of Trump getting subpoenaed by the special counsel to testify. "We don't have to" comply with a subpoena, he said.
"If Flood can't find a way to stay on track, there will be subpoenas," a source close to the legal team said, adding that if Trump doesn't testify "that invites subpoenas."
During a meeting in early March, Mueller told Trump's legal team directly he could "compel" the president to testify via a grand jury subpoena if Trump declined a potential request for an interview, two sources familiar with the conversations said.
Sources familiar with Flood's hiring say he is ultimately expected to assume the role of White House Counsel, a position that Donald McGahn – who is also a witness in the Russia investigation – currently holds. Sources say McGahn has advocated for Flood to take transition into his new role and eventually succeed him.
It's unclear when McGahn plans to exit the White House, but sources tell ABC News he will likely return to his former firm, Jones Day, to work on campaign finance matters.
"The President is getting one heck of a lawyer with tremendous experience in and out of government," said Paul Clement, a partner at Kirkland & Ellis who clerked alongside Flood for Scalia, told ABC News.
When news of his departure broke, Cobb told ABC News he has one piece of advice for his successor: Do the next right thing.