Trump lawyer Giuliani 'confused' in claiming attorney-client privilege, Michael Cohen's attorney says
Cohen lawyer Lanny Davis said Rudy Giuliani seems 'confused.'
President Donald Trump's legal team is on the attack against former Trump lawyer and fixer Michael Cohen, saying he violated attorney-client privilege by releasing a taped conversation of him and Trump about payments to a former Playboy model.
But Cohen attorney Lanny Davis called the attack baseless, and ABC News' chief legal analyst also said Trump's lawyers may have difficulty backing up their claim.
The president's personal lawyer, Rudy Giuliani, told ABC News on Saturday that Cohen violated attorney-client privilege by releasing a tape of him discussing with Trump, his client at the time, payments for former Playboy model Karen McDougal's story alleging an affair with Trump.
"We have complained to them that he's violated the attorney-client privilege, publicly and privately," Giuliani said.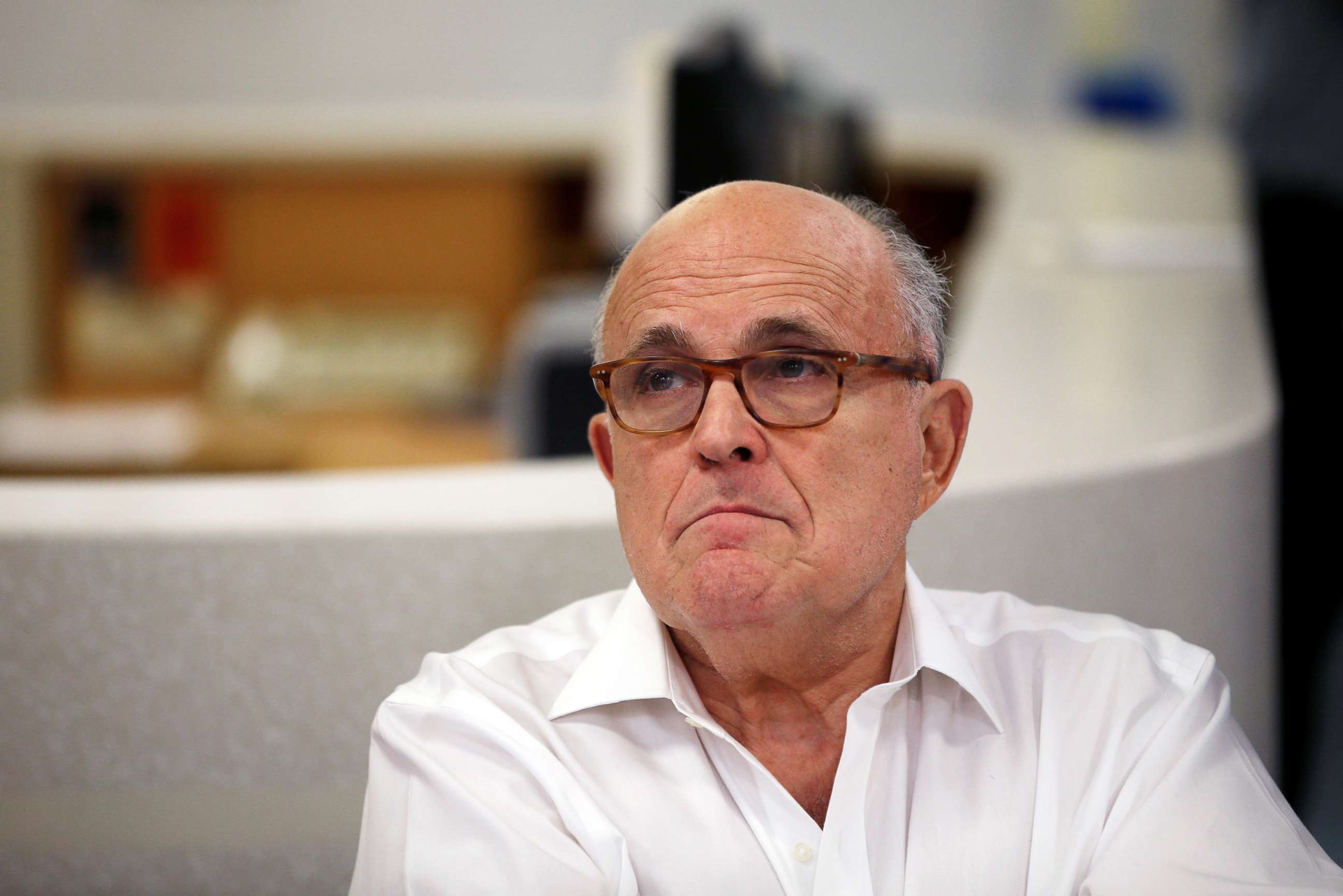 But Davis said the president's team "forfeited all confidentiality" when Giuliani talked publicly last week about the tape.
"Mr. Giuliani seems to be confused," Davis said. "He expressly waived attorney-client privilege last week and repeatedly and inaccurately - as proven by the tape - talked and talked about the recording, forfeiting all confidentiality."
On "This Week" Sunday, ABC Chief Legal Analyst Dan Abrams told Co-Anchor Martha Raddatz that Giuliani has "waived attorney-client privilege" in regard to the tape.
"On the question of the attorney-client privilege that Giuliani is talking about, I don't know exactly what he's talking about, meaning, when it comes to the tape that we've heard about, apparently Giuliani has waived attorney-client privilege," Abrams said.
The comments about whether Cohen's release of the tape violated attorney-client privilege comes as sources tell ABC News that Cohen claims Trump knew in advance about a 2016 Trump Tower meeting between Trump campaign members and Russians who were expected to provide dirt on rival candidate Hillary Clinton. Trump has denied knowing in advance about the meeting.
Raddatz asked Abrams and Chris Christie, a former US prosecutor and New Jersey governor who is an ABC News contributor, for their thoughts on the Trump team's legal strategy in regard to Cohen.
She noted that Giuliani called Cohen an "honest, honorable lawyer" on "This Week" in May. "Now he's saying [Cohen] has been lying for years, and President Trump is bringing up that Cohen said that Don Jr. was an honest broker just last year. What are they trying to do here?"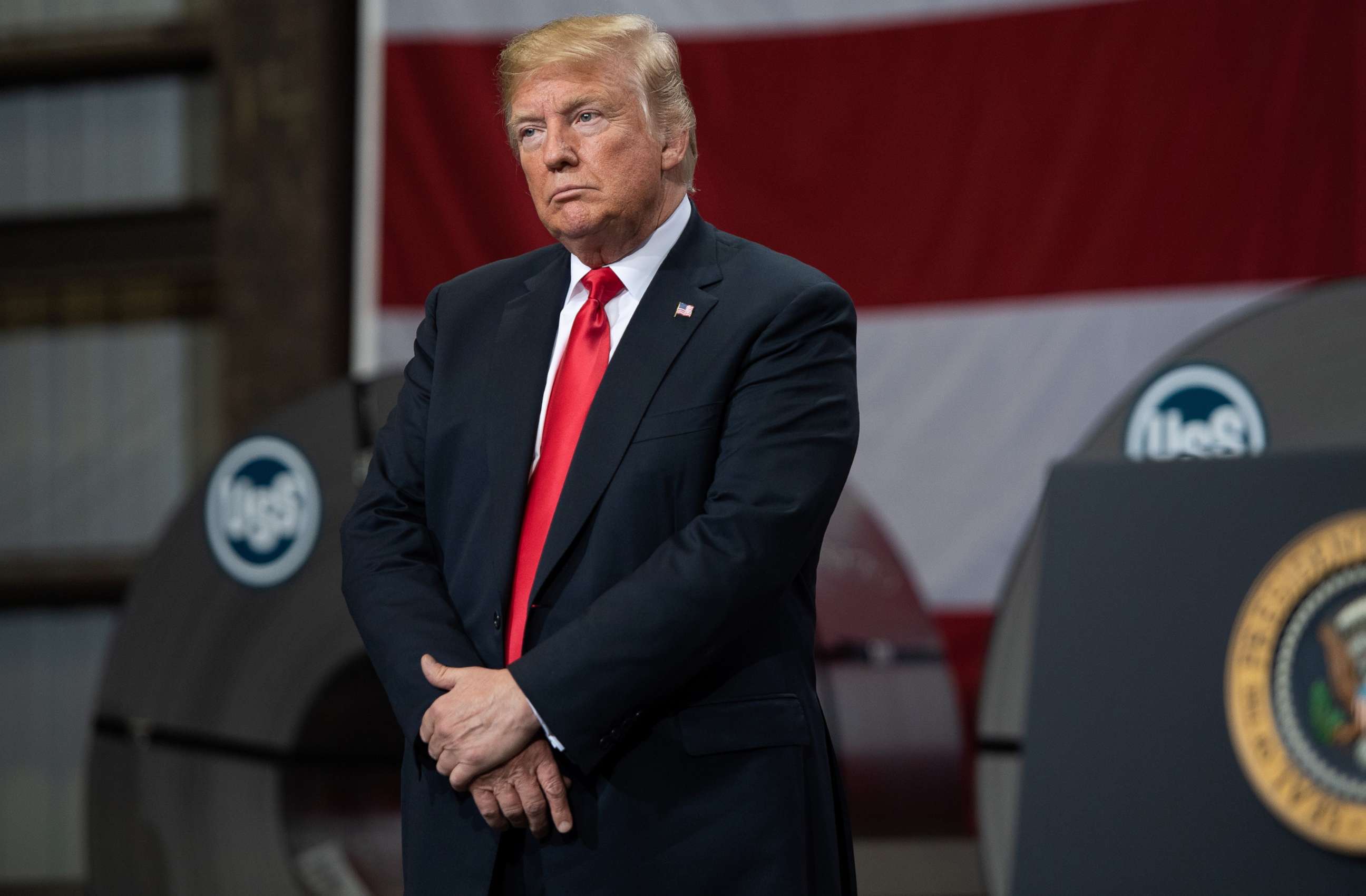 "Look, they're obviously trying to undermine Cohen's credibility," Abrams said. "And there is a real concern about Michael Cohen's credibility. I mean, he is under serious investigation for a wide variety of crimes … The FBI raided his office not to get information on Donald Trump but because there was evidence of a possible crime and crimes by Michael Cohen."
Christie said that if Cohen wants to make a deal with prosecutors, he may be hurting himself by making claims publicly about Trump.
"It is not in Michael Cohen's best interests when he does not have a deal yet," Christie said. As a prosecutor, Christie said that before he would make a deal with Cohen "there would be a long come-to-Jesus meeting with [him] and with his attorneys about from this moment forward, if you have a deal, keep your mouth shut, because it doesn't help the prosecution to have all this information out there."
ABC News' Tara Palmieri contributed to this report.