— -- President Donald Trump visited Broward Health North Hospital to meet with wounded students, their family members and the hospital medical team on Friday evening following the massacre at Marjory Stoneman Douglas High School that left 17 people dead and 14 injured.
"The job they've done is incredible and I want to congratulate you," Trump said as he shook hands with Dr. Igor Nichiporenko -- a trauma surgeon.
Later, Trump said he had met with some of the victims' parents and said they were in "really great shape" given the circumstances.
Trump also met with first responders at the Broward County Sheriff's Office.
"Thank you all very much. Fantastic job. Thank you," he told the first responders before calling for them to get raises. "Incredible job and everybody is talking about it."
The president told the officers that while at the hospital he met a female victim who had been shot four times, including in the lung. He said the first responders, by their quick actions, had saved her life.
U.S. Sen. Marco Rubio, Gov. Rick Scott and Florida Attorney General Pam Bondi were also at Trump's meeting with the officers.
Trump did not respond to shouted questions from reporters about changing the nation's gun laws, but said earlier that he is "working with Congress on many fronts" without elaboration.
Sources with direct knowledge of President Donald Trump's response to the Florida high school shooting confirm to ABC News, that the president has said on multiple occasions including Friday morning "we have to do something."
White House sources tell ABC News that it remains unclear what exactly the president wants to ultimately do, but he does want to know what options are available to the administration.
Sources confirm that, since the shooting, members of the administration have reached out to survivors, relatives of victims and locally elected officials in communities that have previously faced a school shooting.
Axios reported Friday White House officials were in the process of contacting individuals connected to past mass shootings such as Columbine High School and Sandy Hook Elementary School, sites of some of the most deadly mass shootings in modern American history.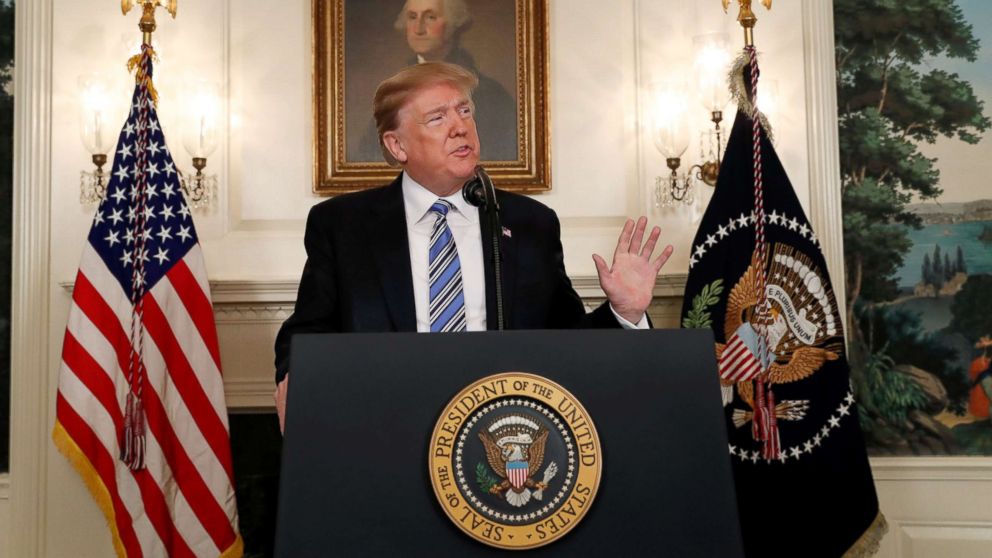 Reached by ABC News, several families who lost loved ones at Sandy Hook told ABC News Friday they have not been contacted by the Trump administration.
The president tweeted this morning that he is "working with Congress on many fronts" but did not elaborate.
Appearing on Fox News, White House spokesman Raj Shah said the administration will be looking into a host of potential policy prescriptions going forward, with "mental health and school safety at the forefront."
"The president wants to take leadership and actually fix this problem and create best practices across the country," Shah told FOX, saying "there are a lot of specific policy proposal we'll be looking at."
Shah said there will be discussion soon with the nation's governors at the National Governor's Association and said that state and local leaders will be at the forefront of efforts in charting out a path for preventative next steps.
President Trump has been a close ally of the National Rifle Association – securing their endorsement during the 2016 elections. Almost every day during the race Trump would talk about the second amendment.
"I love the second amendment, I'm a member of the NRA my sons are members of the NRA, I'm the strongest on the second amendment."
The NRA spent $30 million in support of efforts to elect Trump, according to the Center for Responsive Politics. Trump was the first sitting president in decades to address the NRA's convention last year.
"The eight year assault on your Second Amendment freedoms has come to a crashing end. You have a true friend and champion in the White House," Trump told the gathering.
However, Trump position on gun policy has evolved.
In his 2000 book "The America We Deserve" Trump seemed to take a different stance especially in regards to assault weapons.
"I generally oppose gun control, but I support the ban on assault weapons and I also support a slightly longer waiting period to purchase a gun," he said. "With today's Internet technology we should be able to tell within seventy-two hours if a potential gun owner has a record."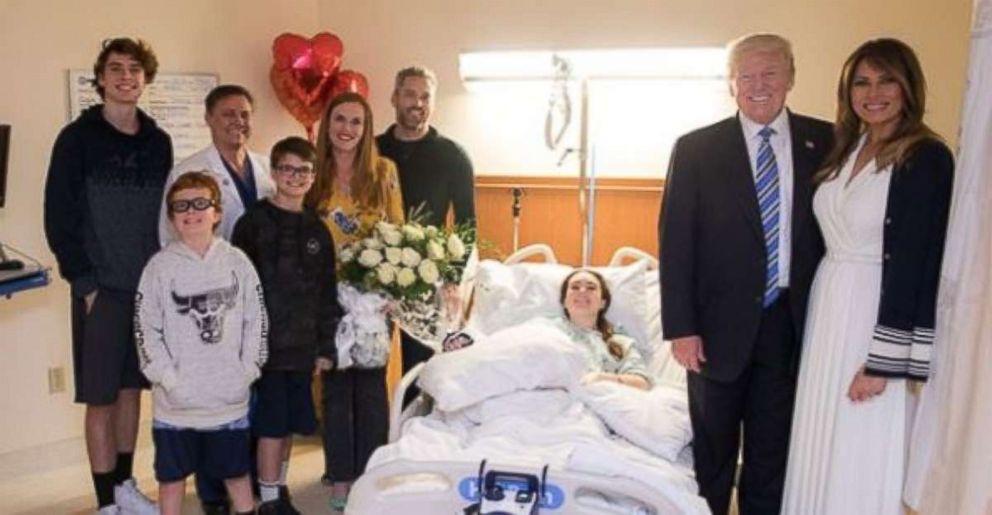 Going back to the campaign, Trump came out against the NRA in allowing people on the no fly list to purchase guns.
"We have to make sure that people that are terrorists or have even an inclination toward terrorism cannot buy weapons, guns," Trump told ABC News last year.
Asked if his position is that those on the no-fly or terror watch list should not be able to purchase a gun, Trump responded, "I'd like to see that, and I'd like to say it. And it's simpler. It's just simpler." Trump later took a meeting on the subject with the NRA.
A White House source told ABC News Friday that one of the areas the president has asked about in meetings since this week's shooting is the background check process.