Trump meets with crew, passengers of Southwest Flight 1380
The plane landed safely after an engine broke apart but one passenger was killed
President Donald Trump met with crewmembers and passengers who took swift action to assist during an in-flight emergency on Southwest Airlines Flight 1380 at the White House Tuesday afternoon, offering his personal thanks and praise for their heroism.
"The actions of the crew and passengers of Southwest flight 1380 show the great character of our nation. We are very, very proud of them," the president said seated at his desk in the Oval Office, flanked by the crew and passengers.
Flight 1380 was forced to make an emergency landing in Philadelphia last month after an engine exploded in-flight.
Pilot Tammie Jo Shults, who has been widely praised as a hero for remaining calm under pressure in safely landing the plane carrying hundreds of passengers following the engine explosion, was among those honored in the Oval Office meeting, along with the crew who supported her.
"Captain Shults, I especially want to commend you for the life-saving actions. Everybody is talking about it, they're still talking about it, they'll be talking about it for a long time," the president said. "I understand you were one of the first women ever to fly tactical fighter aircraft in the United States Navy. You drew from years of training and safety and you knew how to land that plane. We salute you and every member of this crew."
One passenger, Jennifer Riordan, was killed when shrapnel from the engine explosion broke the window next to her seat. Riordan, who was partially sucked out of the plane, was pulled back inside the cabin by other passengers.
"Our hearts break for the family of the passenger who tragically lost her life, Jennifer Riordan," the president said. "We send prayers to Jennifer's husband and their two beautiful young children and we ask God to help the family close as they grieve the loss of a loving wife and mother. I have seen so much about Jennifer and she looks, she must have been a fantastic woman. Really a fantastic woman."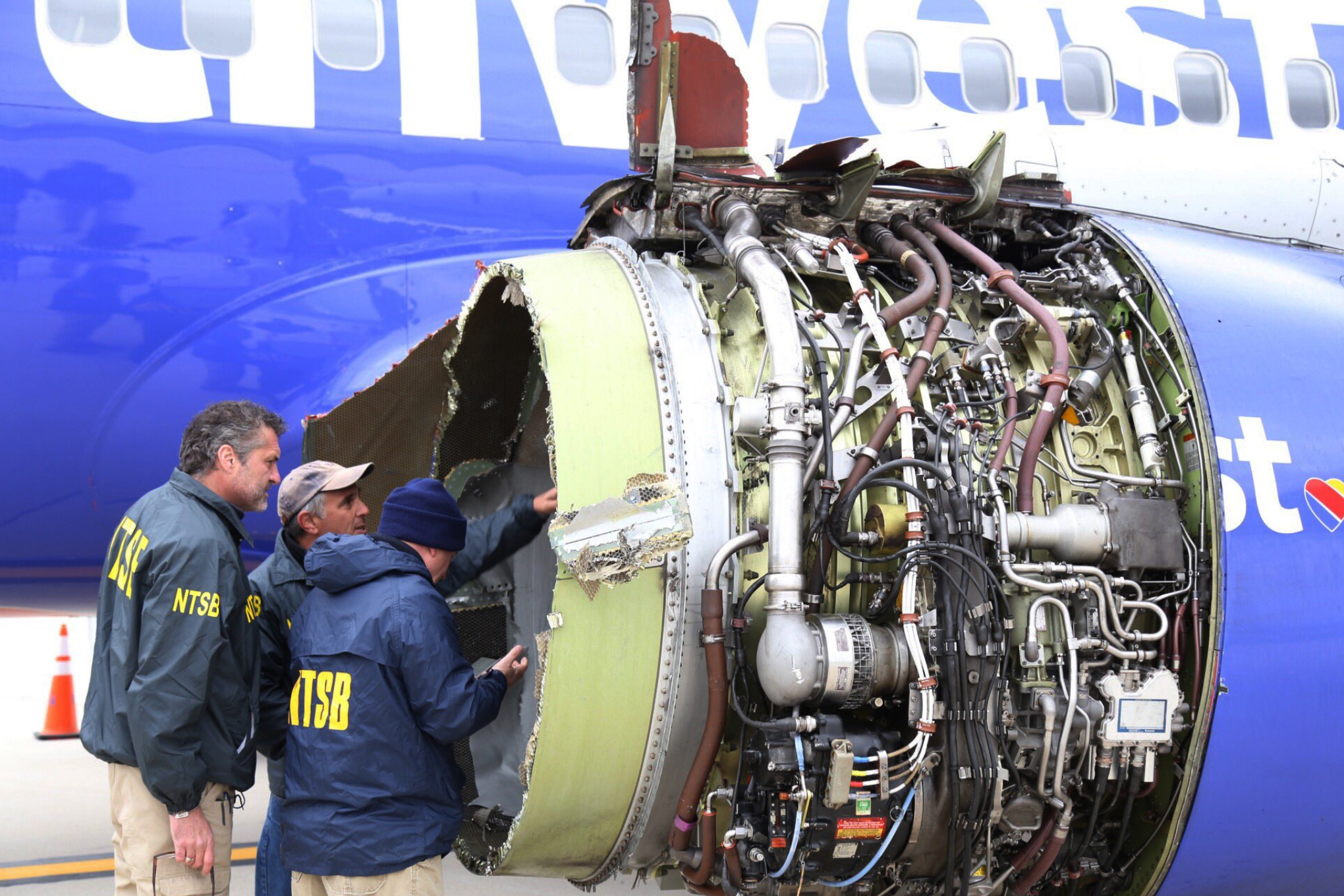 The passengers who tried to rescue her and offer immediate medical attention were also at the White House to receive the president's personal recognition. They include firefighter Andrew Needum, ranch worker Tim McGinty, and nurse Peggy Phillips.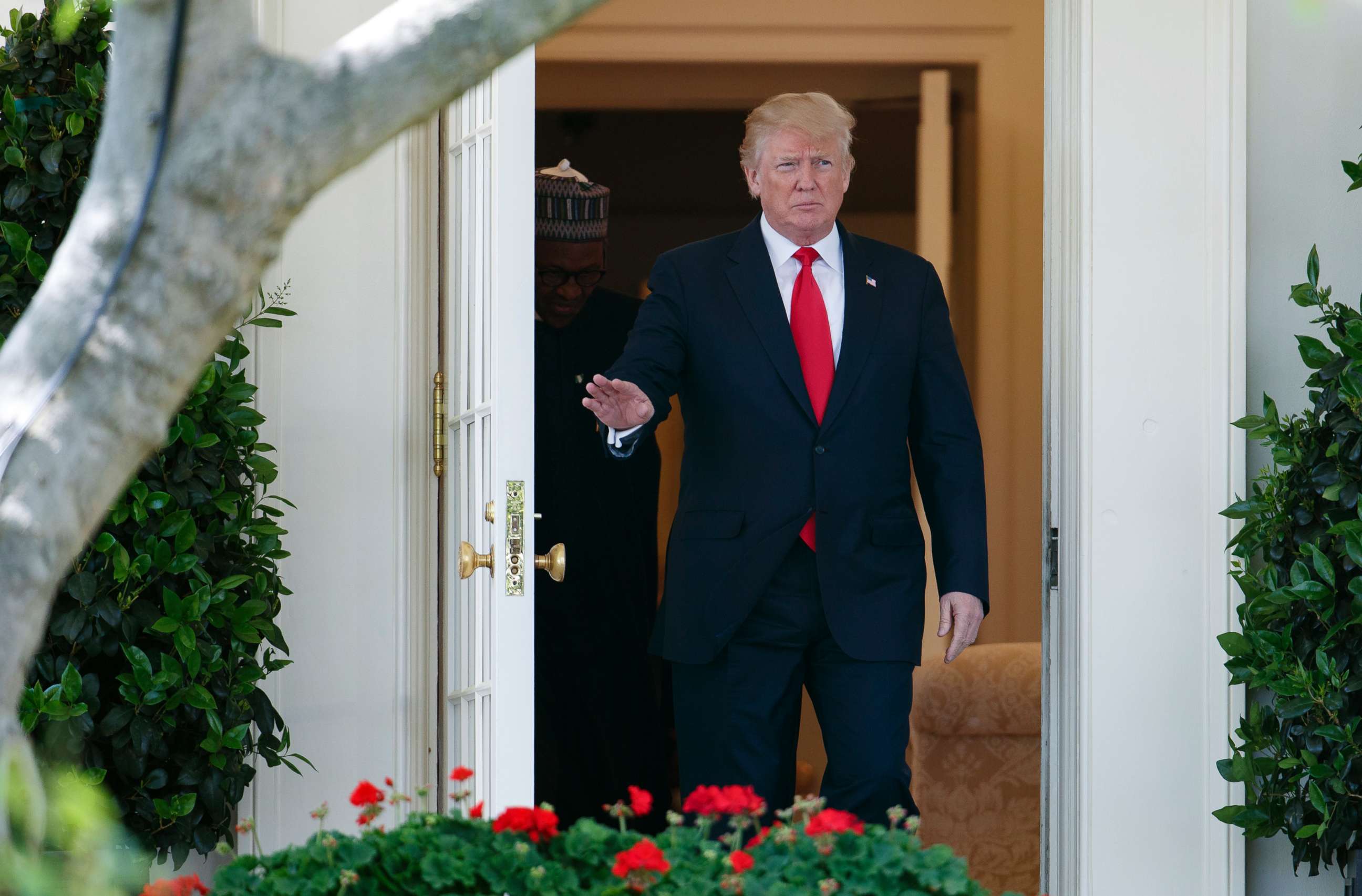 The full list of crew and passengers who met with the president:
Flight Crew:Tammie Jo Shults, Southwest Airlines CaptainDarren Ellisor, Southwest Airlines First OfficerRachel Fernheimer, Southwest Airlines Flight AttendantSeanique Mallory, Southwest Airlines Flight AttendantKathryn Sandoval, Southwest Airlines Flight Attendant
Flight Passengers:Tim McGinty, Hillsboro, Texas - Legacy Land RanchesKristin McGinty, Hillsboro, Texas - Wife of TimAndrew Needum, Celina, Texas - Firefighter, Celina City Fire DepartmentStephanie Needum, Celina, Texas - Wife of AndrewPeggy Phillips, Mesquite, Texas - Retired