Trump doubled down on his demands during a closed-door meeting with leaders
Trump doubled down on his demands during a closed-door meeting with leaders.
President Donald Trump again blasted NATO allies on Wednesday for not spending enough on defense and asked them to increase their spending from two to four percent of their gross domestic product, or GDP.
Trump doubled down on his demands during a closed-door meeting with leaders at the North Atlantic Council.
"During the President's remarks today at the NATO summit he suggested that countries not only meet their commitment of 2% of their GDP on defense spending, but that they increase it to 4%," White House press secretary Sarah Sanders said in a statement.
"The President raised this same issue when he was at NATO last year. President Trump wants to see our allies share more of the burden and at a very minimum meet their already stated obligations."
The U.S. does not even spend 4 percent of GDP on defense.
According to NATO, American defense spending is down to 3.5 percent this year from an estimated 3.57 percent last year.
From the start of the NATO summit, Trump focused on increasing allied defense spending. Trump made it clear he's tired of America shelling out more money on defense than its allies.
In 2014, NATO countries committed to spending 2 percent of their annual gross domestic product on defense, with the goal of reaching that number by 2024.
The U.S., which spent $685.9 billion on defense in 2017, currently makes up 51.1 percent of NATO's combined GDP. This year, only eight NATO countries are on track to spend more than two percent.
Allies were aware of Trump's grievances ahead of the summit, but he specifically rattled Germany ahead of his full day of meetings in Brussels when he called them out over the controversial $12 billion proposed Nord Stream 2 pipeline between Russia and Germany and suggested it puts the entire historic alliance in question.
"Germany is totally controlled by Russia," Trump said in a searing critique over breakfast with NATO Secretary General Jens Stoltenberg.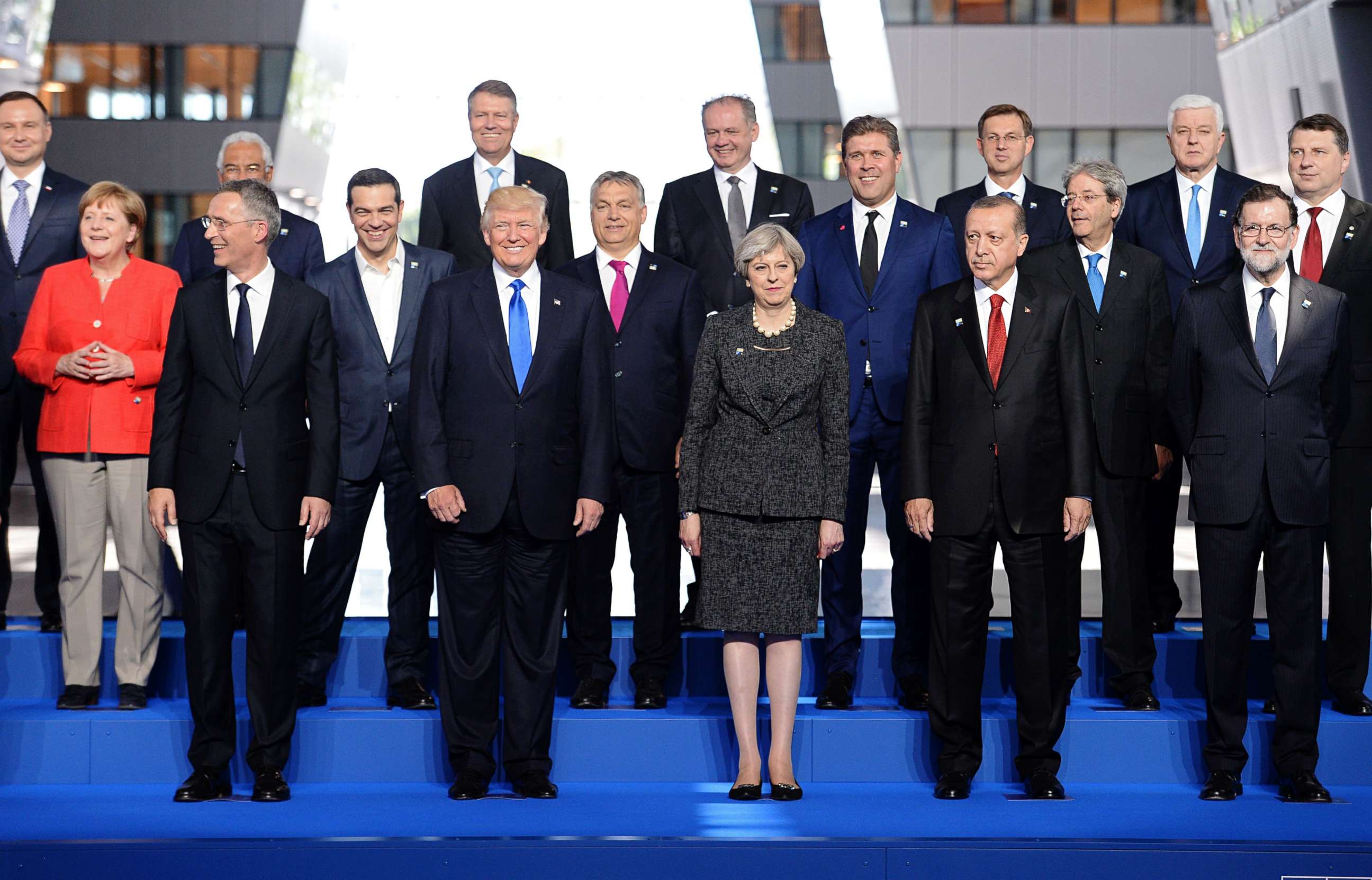 German Chancellor Angela Merkel quickly pushed back.
"I myself lived through a part of Germany being controlled by the Soviet Union. And I am very happy that today we are united in freedom," Merkel said.
Throughout the day, leaders were peppered with questions about Trump's behavior and whether or not they agreed with his position on Germany.
President of France Emmanuel Macron, who appeared to have a friendly meeting with Trump, told reporters that "no," he doesn't believe Germany is beholden to Russia.
Trump admitted that the issue came up during his meeting with Merkel. But after a day of Trump throwing political hand grenades at Germany, he and Merkel gave a cool and cordial read out of their private meeting.
"We are having a great meeting, discussing military expenditure. We are talking about trade, we have a very, very good relationship with the chancellor, we have a tremendous relationship with Germany," Trump said with Merkel sitting at his side.
"They made tremendous success and I believe our trade will increase and lots of other things but we will see what happens over the next few months."
Merkel responded with equally sedate remarks.
"I'm very pleased to have this opportunity for this exchange about the economic future and migration and the future of trade relations," Merkel said.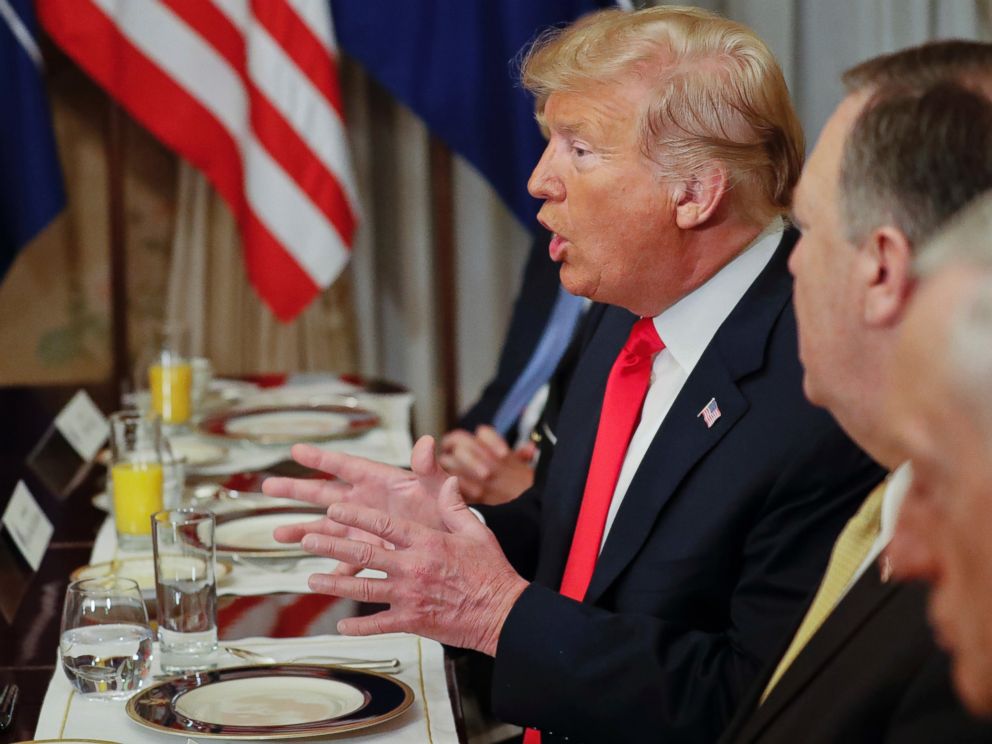 After Trump's cordial reception of Merkel in the afternoon, it seemed Trump avoided the kind of diplomatic disaster he set in motion at the G7 in June. This time, allies could breathe a sigh of relief as Trump signed the NATO summit's Brussels Declaration on Transatlantic Security and Solidarity, reaffirming the shared goals of the organization Trump once called "obsolete."
But no sooner after he got in his presidential motorcade to ride to a formal dinner at a historic setting in Brussels, Trump tweeted a few last critiques.
"What good is NATO if Germany is paying Russia billions of dollars for gas and energy? Why are their only 5 out of 29 countries that have met their commitment? The U.S. is paying for Europe's protection, then loses billions on Trade. Must pay 2% of GDP IMMEDIATELY, not by 2025."