Trump says he's considering releasing video of raid in which ISIS leader Abu Bakr al-Baghdadi died
The president spoke on his way to a speech in Chicago.
President Donald Trump on Monday said he is considering releasing video of the U.S. raid in which ISIS leader Abu Bakr al-Baghdadi was killed over the weekend.
"We're thinking about it. We may," he said, speaking to reporters at Joint Base Andrews on his way to a speech in Chicago. "The question was: Am I considering releasing video footage of the raid? And we may take certain parts of it and release it, yes," he said.
"We had a great weekend for our country. We captured a man that should've been caught a long time ago. Unfortunately, he wasn't," Trump said. "He's done tremendous damage. But it was an amazing display of intelligence and military power and coordination, and getting along with people. Lots of great things happened. So that was a big, big day and a big weekend, and we're very happy about it."
The president also defended not informing congressional leaders of the raid beforehand, saying, "I've watched Adam Schiff leak" - referring to the House Intelligence Committee Chairman who is leading the Democrats' impeachment inquiry against him, calling him a "corrupt politician" and "the biggest leaker in Washington."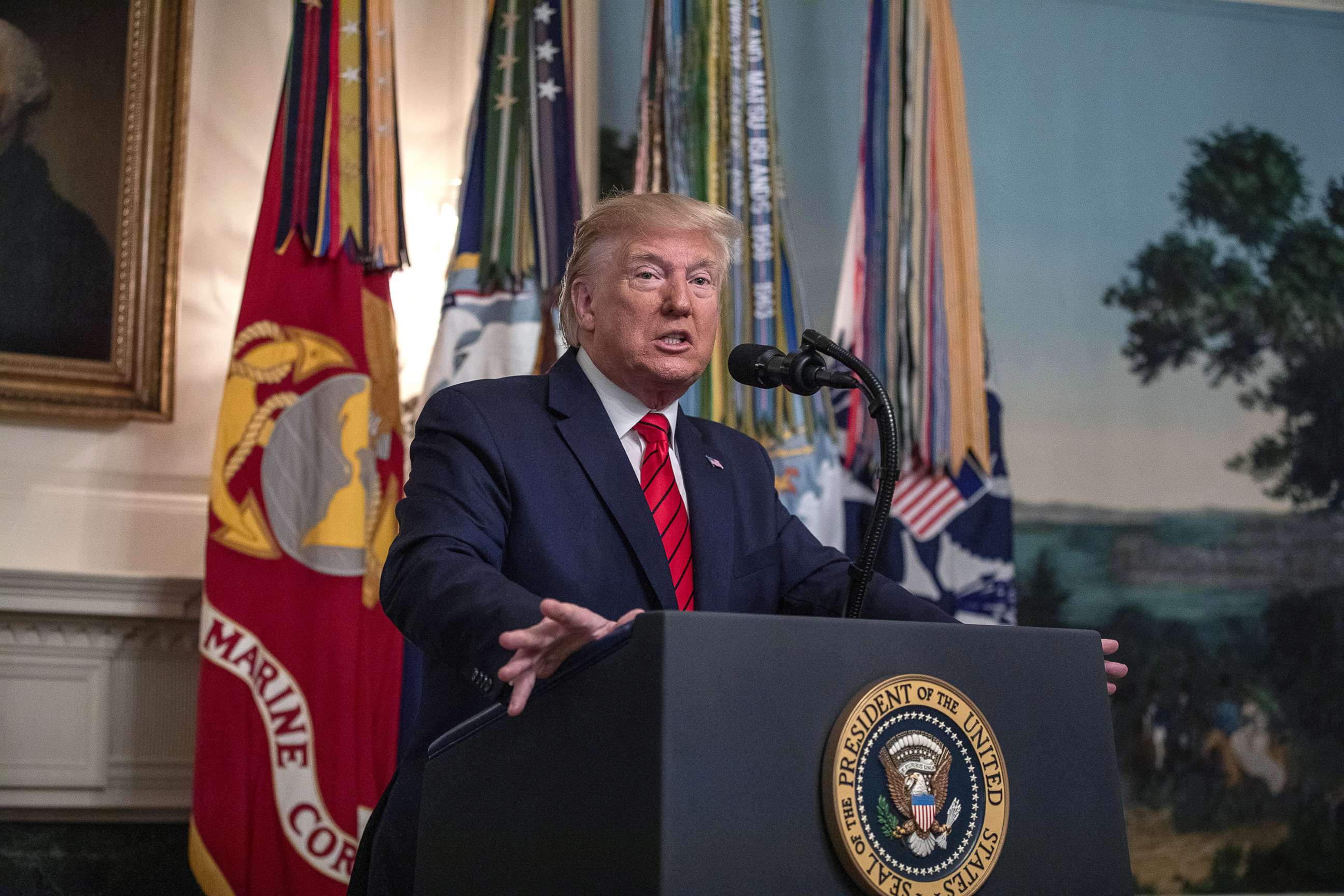 On Sunday, when announcing the raid and al-Baghdadi's death at the White House, Trump said that watching a live feed from the scene of the operation was like watching "a movie."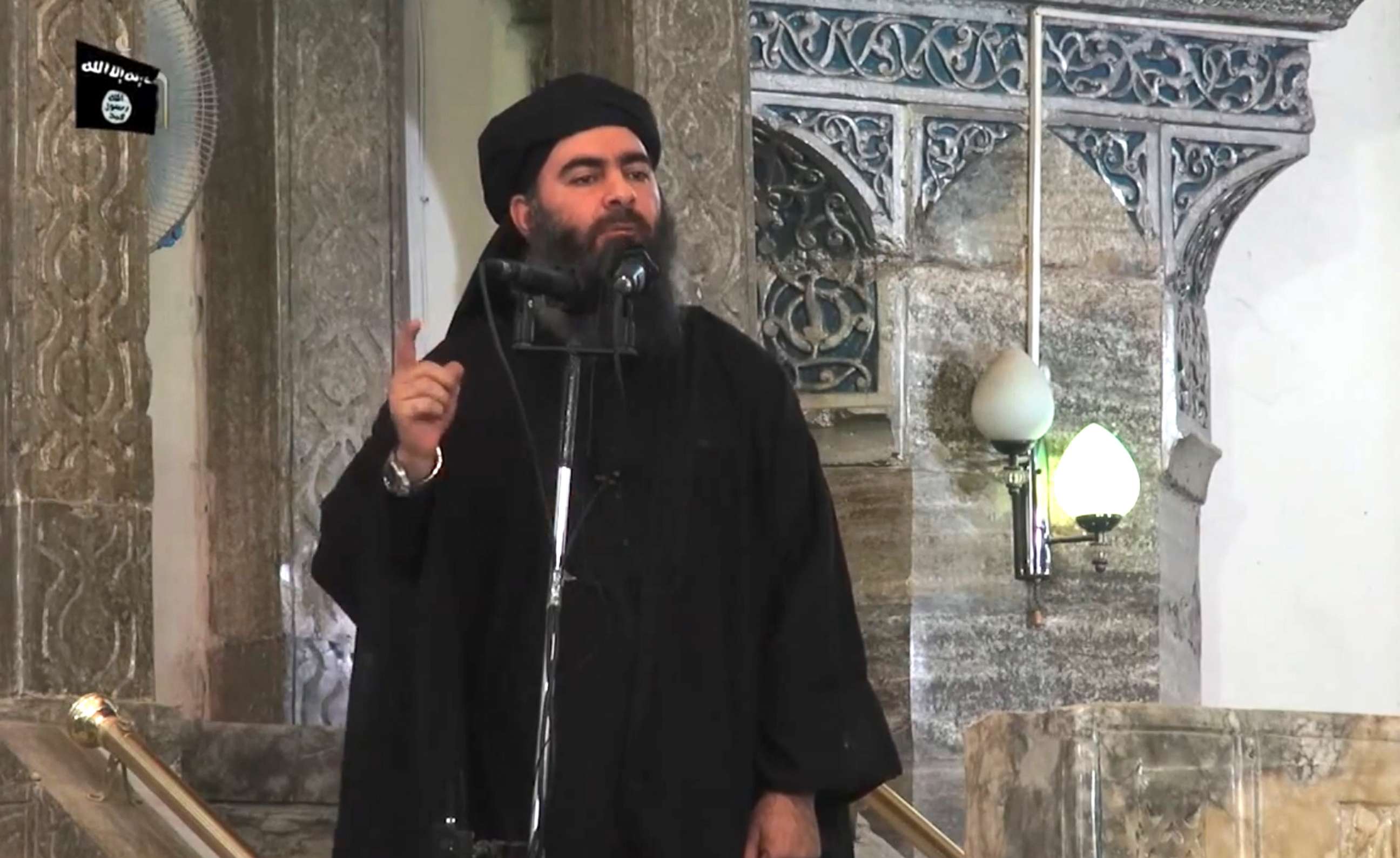 Trump several times said al-Baghdadi was "whimpering" and "crying" just before he detonated the suicide vest he was wearing.
When a reporter on Sunday asked him: "Did you hear that on your video hookup? You mentioned the whimpering of Baghdadi,'' Trump replied, "I don't want to talk about it. But he was screaming, crying and whimpering. And he was scared out of his mind."
Asked how Trump would know such details, Joint Chiefs Chairman Gen. Mark Milley could not confirm how Trump knew, saying he was unsure whether Trump had talked to commanders or others involved in the operation -- much the same answer as Defense Secretary Mark Esper gave in an interview on ABC's "This Week" on Sunday after Trump first made the comments.
Later on Monday, the president recounted al-Baghdadi's death during remarks at a conference of police chiefs in Chicago.
"He was a sick and depraved man, and now he's dead," Trump said. "He's dead. He's dead as a door nail."