— -- President Donald Trump has asked the Pentagon to plan a military parade in Washington later this year, the Pentagon's top spokesperson confirmed.
"We are aware of the request and are in the process of determining specific details," said Dana White, the Pentagon's chief spokesperson. "We will share more information throughout the planning process."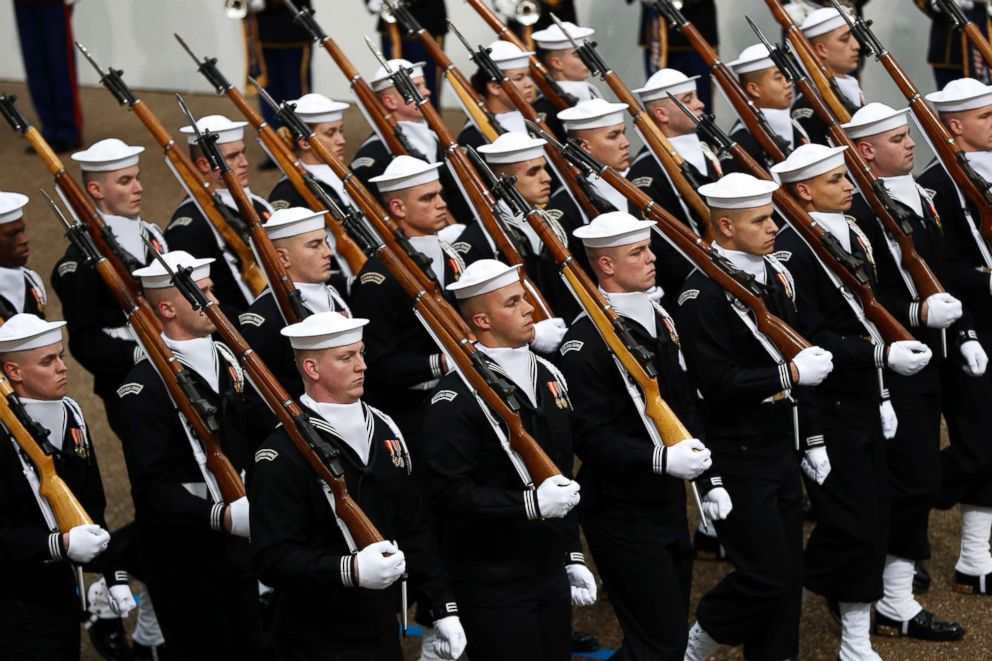 The Washington Post was first to report Tuesday that the president told senior officials he wanted a military parade during his visit to the Pentagon last month.
The newspaper cited a military official as saying: "The marching orders were: I want a parade like the one in France."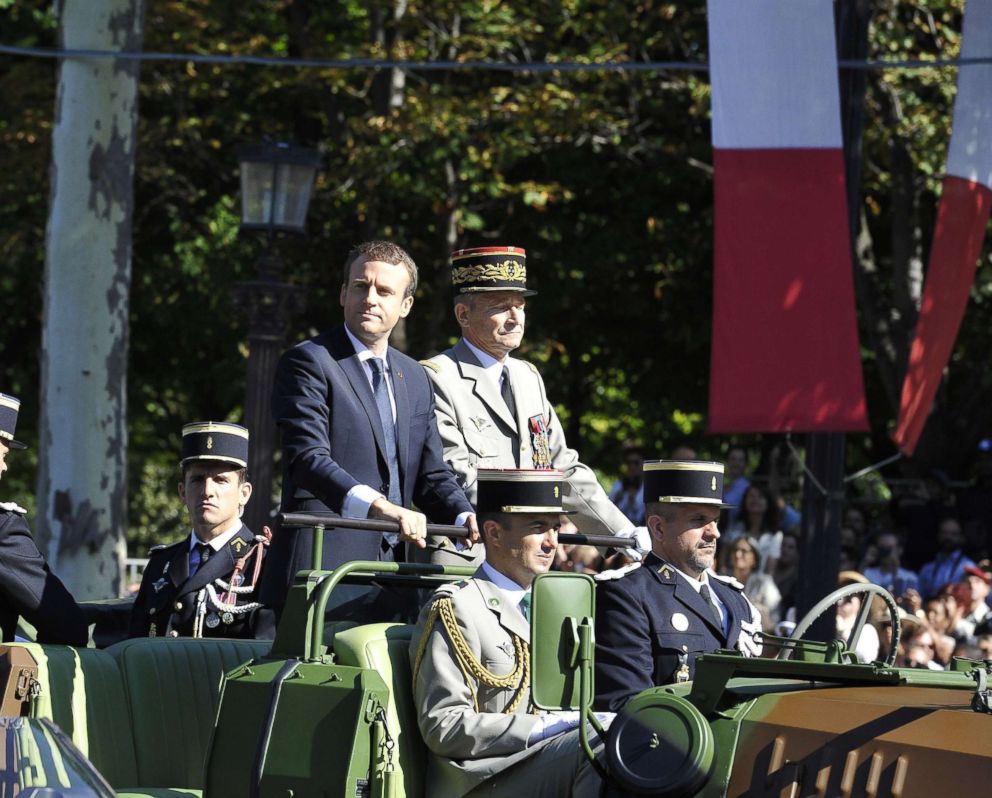 A White House official confirmed to ABC News that Trump wants a military parade and pointed to the public comments he made after witnessing last year's Bastille Day parade down the Champs-Elysees at the invitation of French President Emmanuel Macron.
Trump visibly enjoyed watching as large numbers of French troops and armored vehicles passed by the presidential reviewing stand as military aircraft flew in formation overhead.
Following the Paris trip he expressed his admiration for the spectacle.
"It was one of the greatest parades I've ever seen," Trump said during a September meeting in New York with Macron. "It was two hours on the button, and it was military might, and I think a tremendous thing for France and for the spirit of France."
"So, we're actually thinking about Fourth of July, Pennsylvania Avenue, having a really great parade to show our military strength," Trump said at the time.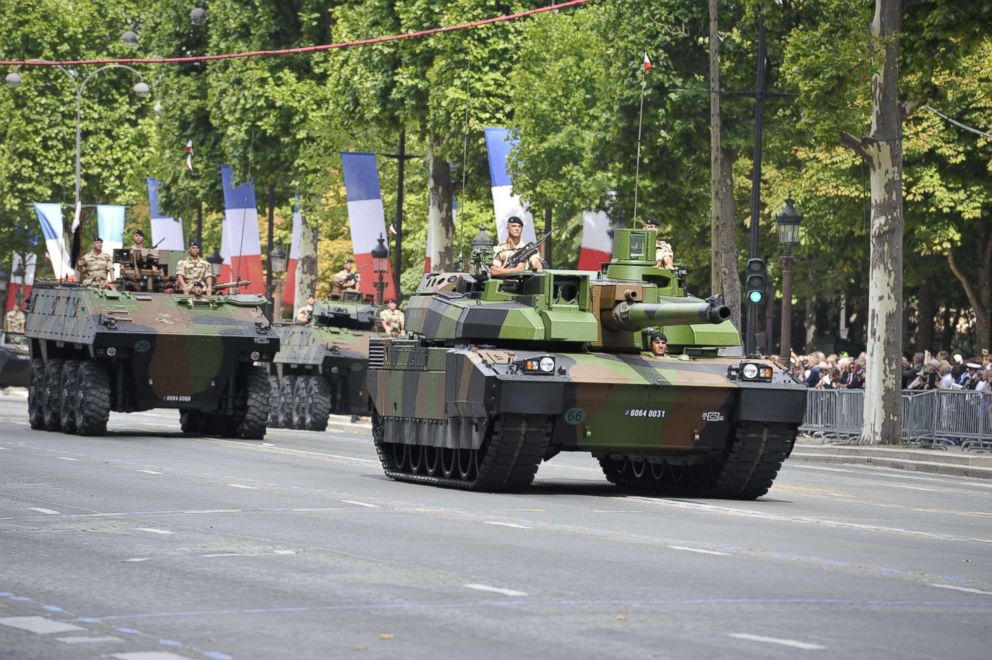 The Washington Post reported that military officials preferred a parade on Veterans Day to commemorate the 100th anniversary of the end of World War I.
"President Trump is incredibly supportive of America's great service members who risk their lives every day to keep our country safe," White House Press Secretary Sarah Sanders said Tuesday. "He has asked the Department of Defense to explore a celebration at which all Americans can show their appreciation."
Planning for such a parade would likely be more extensive than the military presence at presidential inaugurations or presidential funerals.
Typically those large-scale events do not see displays of military equipment as seen in the French parade. Tanks and other armored vehicles would likely need to be transported to the nation's capital from states including Texas and Georgia that are home to the U.S. Army's armored units.
It's unclear how much it might cost to bring vehicles and aircraft to Washington.
It's possible the costs could be absorbed under regular operations or training expenses such as the overflights by military aircraft at sporting events. Those flights are typically done at no cost because they are considered to be training missions incurring normal operating costs.
Planning for the parade Trump requested is "in its infancy" said Charlie Summers, a Pentagon spokesman.