President Donald Trump Friday morning urged Jeff Sessions to "look into all of the corruption on the 'other side''' after the U.S. attorney general disputed Trump's assertion a day earlier that Sessions had failed to take control of the Department of Justice.
Interested in
Donald Trump?
Add Donald Trump as an interest to stay up to date on the latest Donald Trump news, video, and analysis from ABC News.
Sessions defended his performance Thursday, saying he "took control of the Department of Justice the day I was sworn in, which is why we have had unprecedented success at effectuating the President's agenda."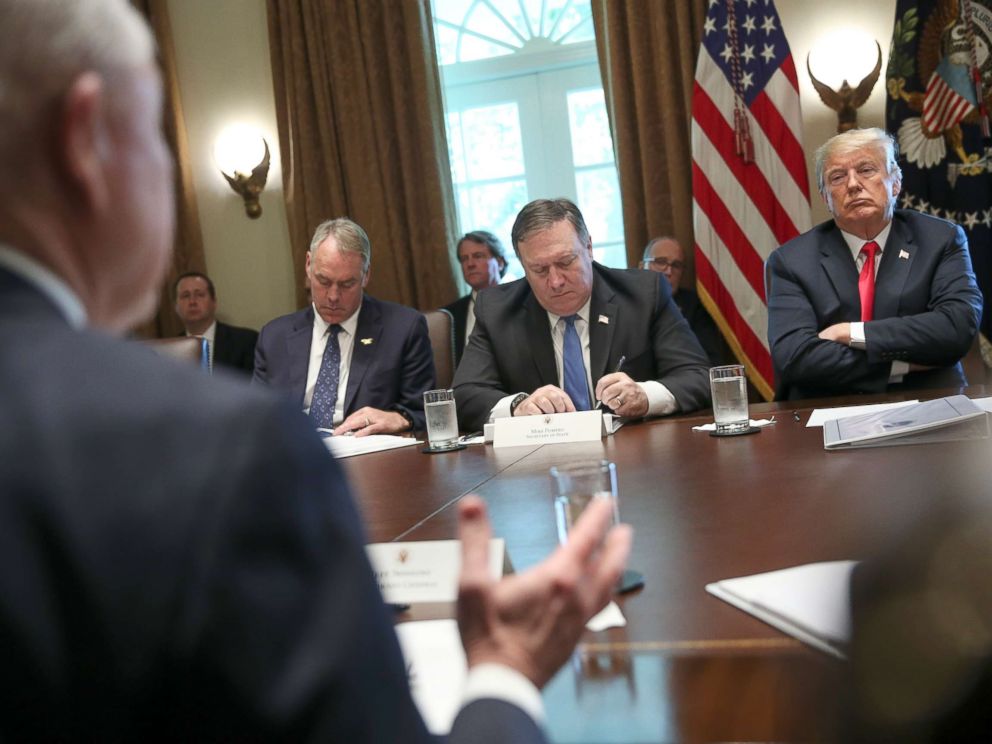 "While I am Attorney General, the actions of the Department of Justice will not be improperly influenced by political considerations," Sessions said in a statement. "I demand the highest standards, and where they are not met, I take action."
Trump tweeted this morning in response, "Department of Justice will not be improperly influenced by political considerations." Jeff, this is GREAT, what everyone wants, so look into all of the corruption on the "other side" including deleted Emails, Comey lies & leaks, Mueller conflicts, McCabe, Strzok, Page, Ohr."
"Department of Justice will not be improperly influenced by political considerations." Jeff, this is GREAT, what everyone wants, so look into all of the corruption on the "other side" including deleted Emails, Comey lies & leaks, Mueller conflicts, McCabe, Strzok, Page, Ohr......

— Donald J. Trump (@realDonaldTrump) August 24, 2018