Attorney General Jeff Sessions, who has endured a rocky relationship with Donald Trump for months, has issued his strongest pushback yet against the president, saying in a statement Thursday that the Department of Justice "will not be improperly influenced by political considerations."
When asked whether he will "fire Sessions" in an interview that aired on Fox News Thursday morning, Trump took aim at his attorney general, with whom he has waged both open and low-level warfare since Sessions recused himself from the Russia probe early last year.
"I said 'What kind of a man is this?'" Trump said during the interview. The president also said Sessions failed to take control of the DOJ.
"The only reason I gave him the job -- I felt loyalty."
Sessions attended a scheduled early afternoon White House meeting with Trump and senior adviser Jared Kushner on prison reform.
An administration official confirms to ABC News that the issue of Sessions' job or the president's criticism of him on Fox News did not come up in the meeting. The official said it wasn't clear whether the president had even seen Sessions' statement before sitting down for the meeting.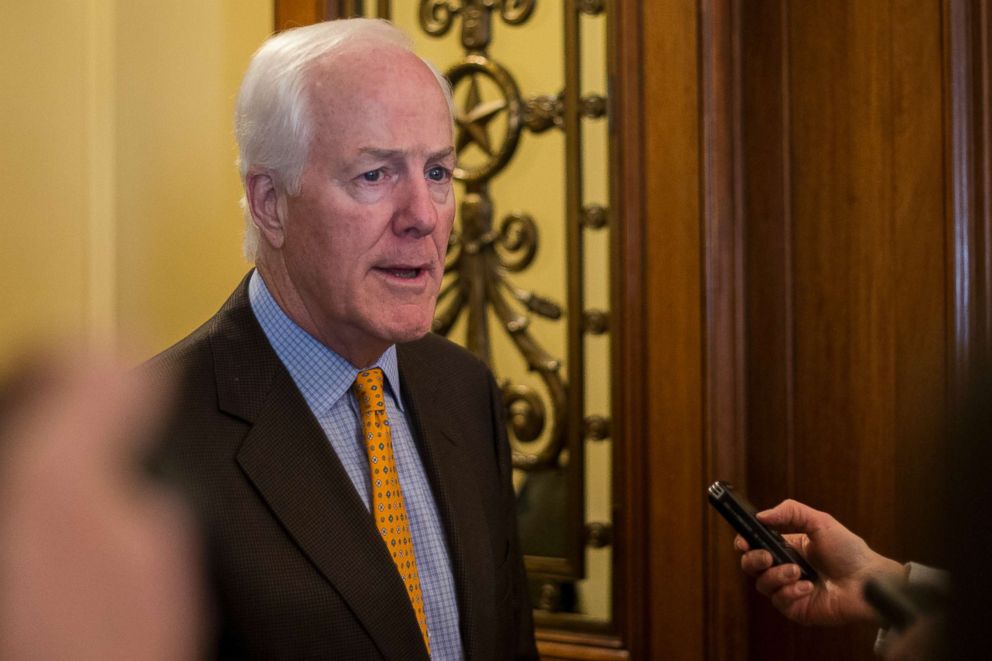 A top Republican senator came to Sessions' defense Thursday afternoon.
"I think those of us who've worked with Jeff Sessions for the last 15 years or more know him to be an honorable man, somebody who's dedicated not only to rule of law, but also to the Department of Justice," Sen. John Cornyn, a Texas Republican, said, according to his office.
"He's a quintessential Boy Scout in that respect. And I know this is a difficult position for him to be in but I think it would be bad for the country, it would be bad for the president, it would be bad for the Department of Justice for him to be forced out under these circumstances. So I hope he stays the course and I hope cooler heads prevail," Cornyn said, according to his office.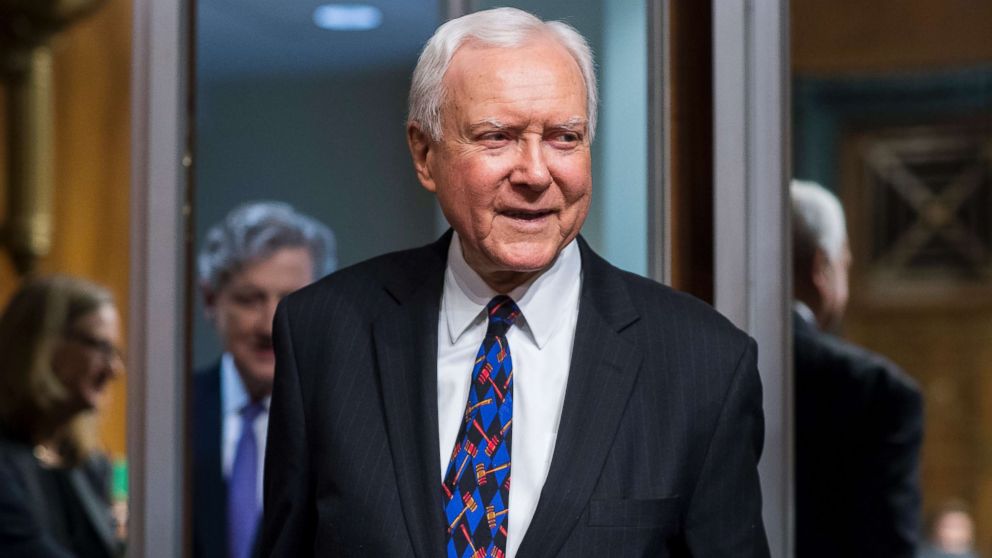 Republican Sen. Orrin Hatch of Utah, responding specifically to a question about Trump saying he would not have nominated Sessions if he knew he would recuse himself from the Russia investigation, said, "I don't think the president should have said something like that. Jeff's a very fine fellow and that's a comment that really I think we could have done without, he said.
"But you know, the president's the president. He's very open, he's straightforward, he sometimes gets himself in trouble in being so straightforward," Hatch said.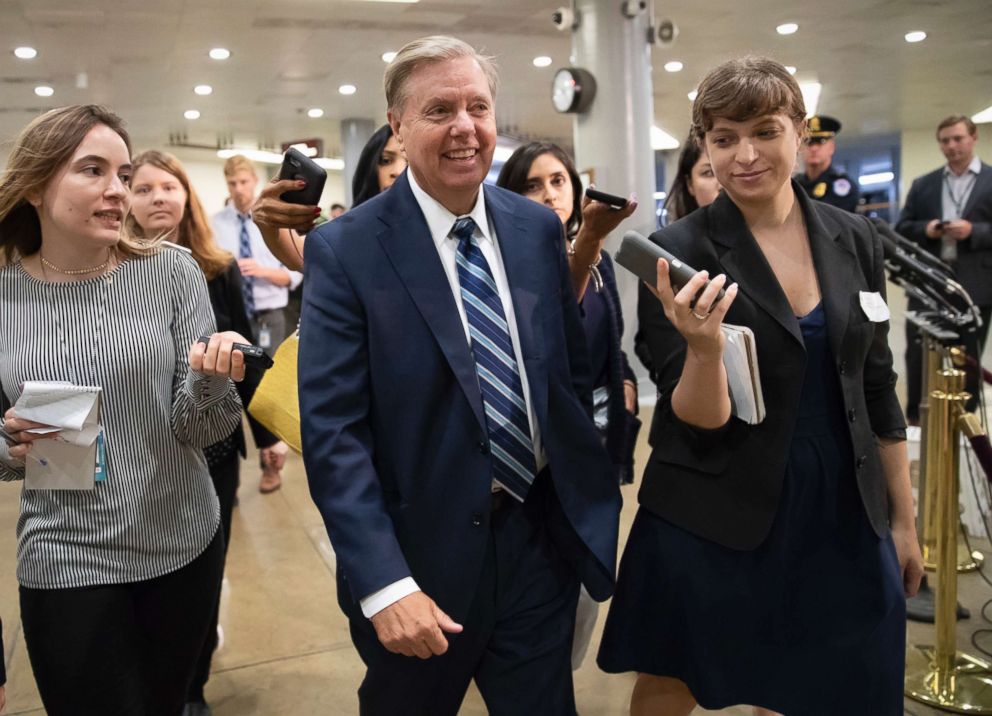 Notably, another Republican, Sen. Lindsey Graham of South Carolina, predicted Sessions would be out of his job in the near future, but added Trump should wait until after November's midterm elections.
In remarks to reporters confirmed by ABC, Graham said, "The president's entitled to an attorney general he has faith in, somebody that's qualified for the job, and I think there will come a time, sooner rather than later, where it will be time to have a new face and a fresh voice at the Department of Justice. Clearly, Attorney General Sessions doesn't have the confidence of the president."
Trump this week has taken several shots at the Justice Department under Sessions, who was one of Trump's earliest supporters during the 2016 campaign, even putting quotation marks around the word "Justice" in a tweet.
In the statement from Sessions, the attorney general said that he "took control of the Department of Justice the day I was sworn in, which is why we have had unprecedented success at effectuating the President's agenda."
"While I am Attorney General, the actions of the Department of Justice will not be improperly influenced by political considerations," the statement read. "I demand the highest standards, and where they are not met, I take action."
Thursday's statement from Sessions was his most forceful and direct pushback against the president since March, when Trump rebuked Sessions for referring Republican accusations of government surveillance abuses to the Justice Department's inspector general, rather than having the broader Justice Department investigate the matter.
"Why is A.G. Jeff Sessions asking the Inspector General to investigate potentially massive FISA abuse. Will take forever, has no prosecutorial power and already late with reports on Comey etc. Isn't the I.G. an Obama guy? Why not use Justice Department lawyers? DISGRACEFUL!" Trump tweeted at the time.
In response, Sessions issued a statement saying, "As long as I am the Attorney General, I will continue to discharge my duties with integrity and honor, and this Department will continue to do its work in a fair and impartial manner according to the law and Constitution."
ABC News' Alexander Mallin and Benjamin Siegel contributed to this report.