White House press secretary Sarah Sanders insisted Wednesday that President Donald Trump has done "nothing wrong" in the wake of statements in court from his former personal lawyer, Michael Cohen, that he made illegal campaign contributions "in coordination and at the direction of a candidate for federal office."
Sanders repeated that answer when asked about a Fox News interview with the president, taped Wednesday, in which Trump makes the case that because the payments to Karen McDougal and Stormy Daniels, who both claimed to have had affairs with Trump, were not made with campaign funds, they don't amount to campaign finance violations.
Trump, in backing up his press secretary's backing of himself, wrote in a tweet at 1:10 a.m. EST on Thursday: "NO COLLUSION - RIGGED WITCH HUNT!"
"They weren't taken out of campaign finance, that's the big thing. That's a much bigger thing. Did they come out of the campaign? They didn't come out of the campaign, they came from me," the president said.
He admits that he did know about the payments, but only "later on" despite an audio of him apparently talking about the payment to McDougal beforehand.
Trump has denied the women's allegations.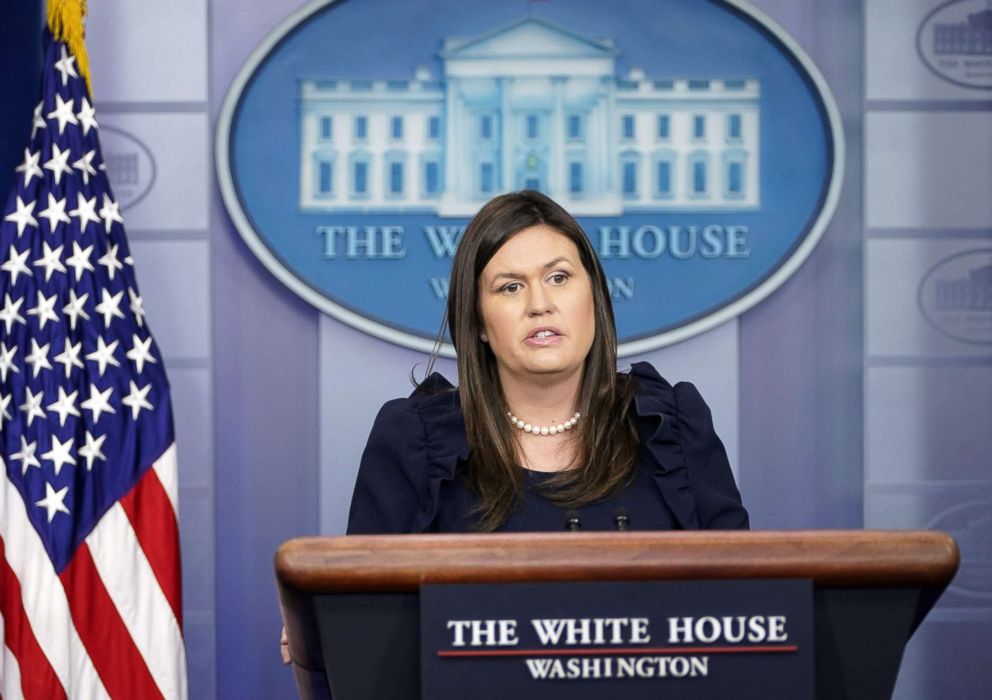 When asked whether Trump had lied to the American people about the payments, Sanders called it a "ridiculous accusation" and said, " I don't think the president is concerned at all" when asked if the president is concerned about what Cohen might tell special counsel Robert Mueller.
Earlier Wednesday, the president contended in a tweet that two of the counts to which Cohen pleaded guilty don't amount to crimes.
In another tweet, Trump mocked Cohen, calling his professional competence into question.
"If anyone is looking for a good lawyer, I would strongly suggest that you don't retain the services of Michael Cohen!" the president tweeted Wednesday morning.
Shortly after the Cohen tweets, the president expressed sympathy toward his former campaign chairman Paul Manafort, who was found guilty on eight counts of financial crimes Tuesday. Manafort served on the president's campaign for nearly five months, serving in the highest ranking position of campaign chairman for much of that time, and overseeing the presidential campaign through the critical Republican National Convention in the summer of 2016.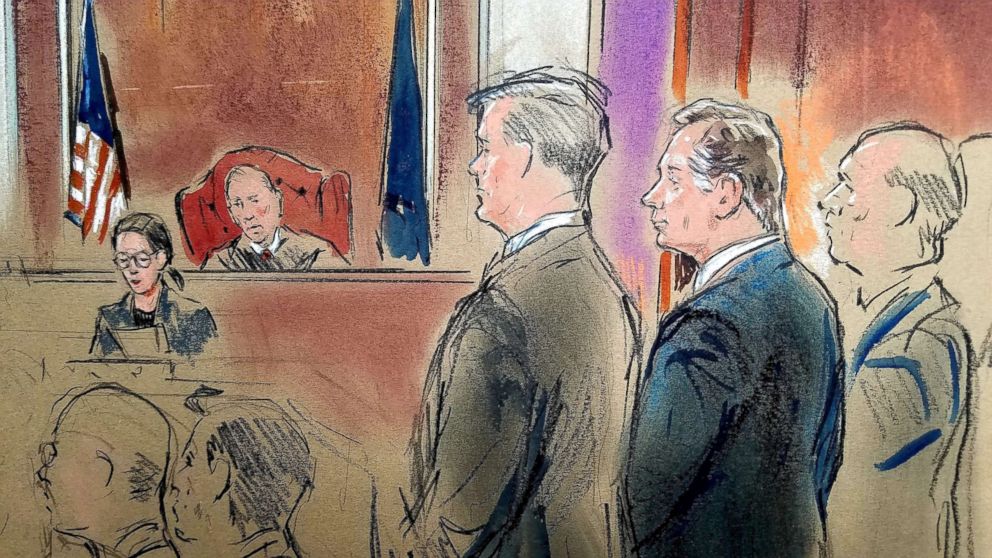 Trump said Manafort, "unlike Michael Cohen," did not "make up stories in order to get a 'deal.'"
For more than a decade, Cohen was one of the president's most ardent and loyal aides and the keeper of his secrets as his so-called fixer.
Soon after Cohen's homes and office were raided by the FBI in April, the president declared on Twitter that "Attorney-client privilege is dead!" even as he also predicted that Cohen would remain loyal to him and "never flip."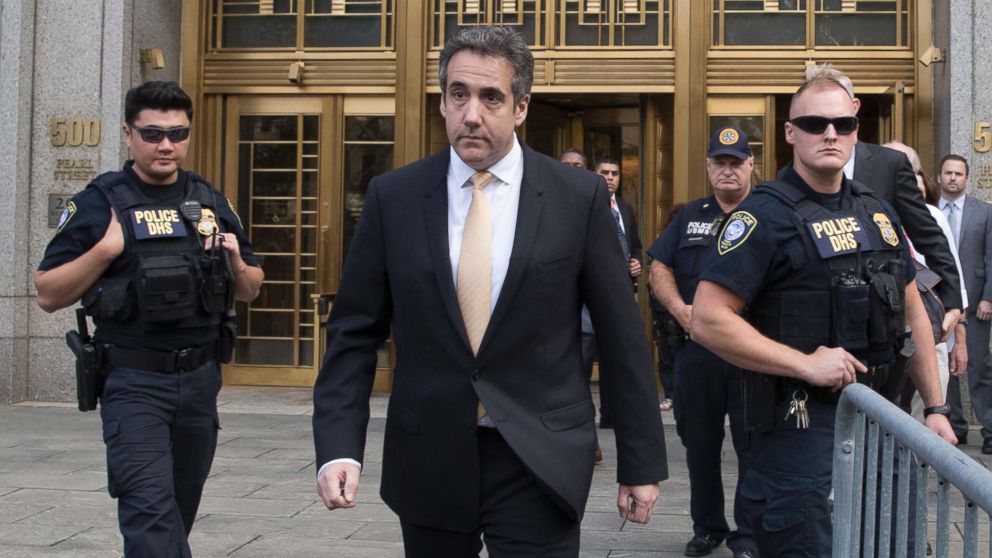 But in July, Cohen told ABC News' George Stephanopoulos that his first loyalty was to his family and country, not the president.
"My wife, my daughter and my son have my first loyalty and always will. I put family and country first," he said.
The formerly close relationship between the two men further devolved in recent months after Cohen released an audio recording of him and then-candidate Trump discussing what Cohen's lawyer has said is a payoff deal for Karen McDougal. Cohen has also said that Trump had advance knowledge of a 2016 Trump Tower meeting with a Russian promising dirt on Hillary Clinton.