President Donald Trump on Wednesday signed a broad executive order that would pave the way for the administration to impose sanctions on foreign actors that attempt to meddle in U.S. elections -- whether it be an entity, an individual, or a country.
The order, entitled "Imposing Certain Sanctions in the Event of Foreign Interference in a United States Election," directs parts of the administration to compose reports on election interference and directs the State Department and Treasury Department to then decide on appropriate sanctions on foreign actors. The order is not country-specific and as part of it, the president declared a national emergency as required under sanctions authority.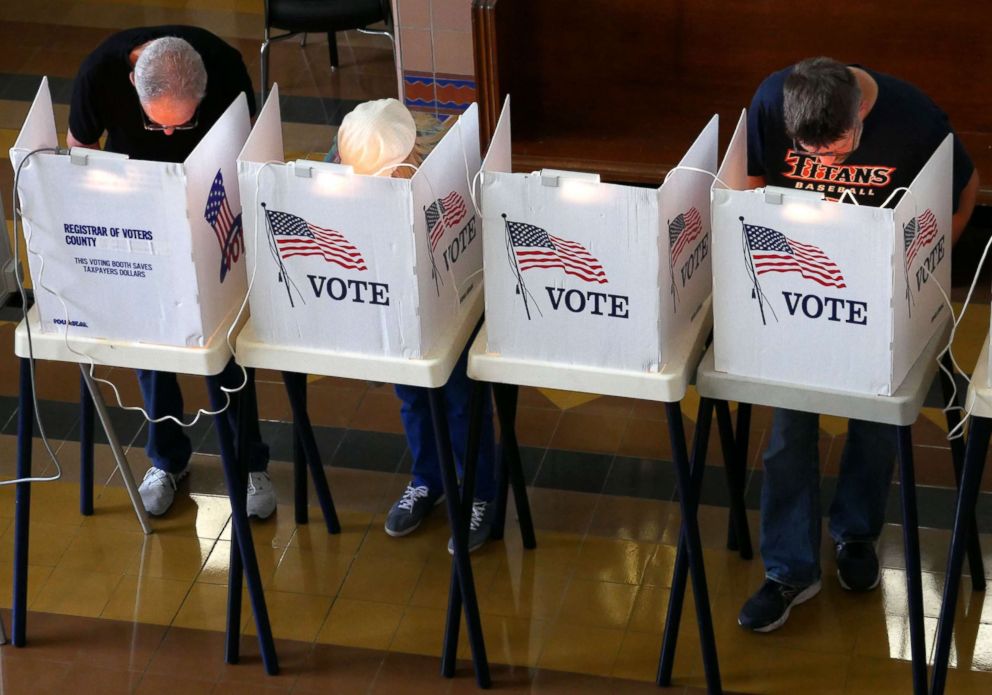 National Security Adviser John Bolton told reporters that the executive order will apply not only to campaign infrastructure interference but also propaganda and misinformation.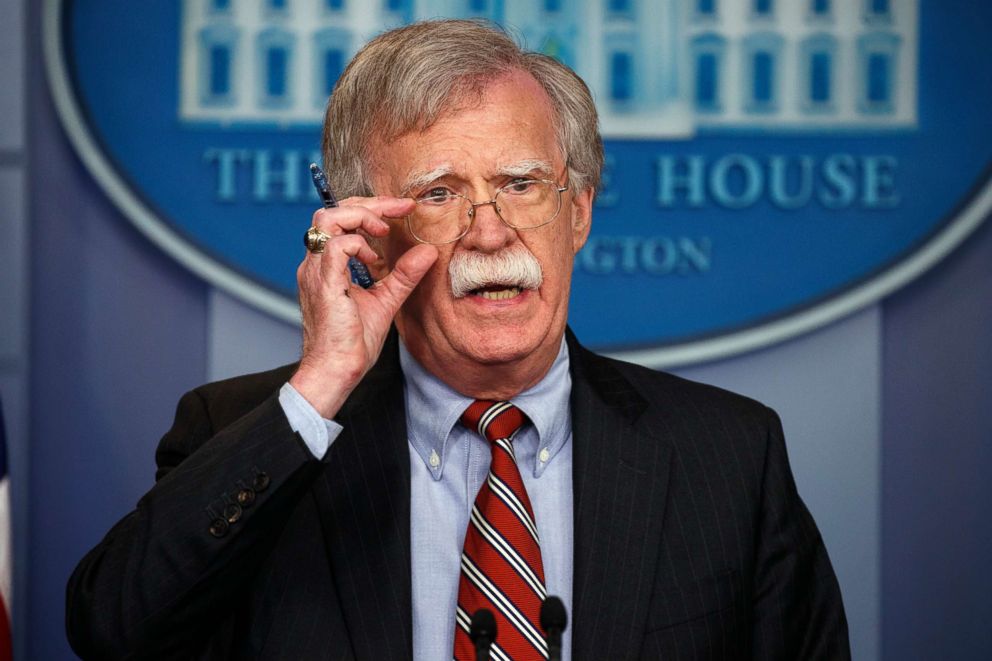 "Basically, it's a further effort among several of the administration has made to protect the United States against foreign interference in our elections and, really, our political process more broadly," Bolton said. He added that the executive order is intended to take effect now before November's midterm elections so Treasury and State can make appropriate decisions.
Director of National Intelligence Dan Coats said that after the intelligence community has found interference, there will be a 45-day period during which it will make an assessment and turn its findings over to the Department of Homeland Security and the Department of Justice. If they agree there was interference, then sanctions will be imposed.
Coats said the Trump administration wants to prevent, report and have a full assessment after the election "to ensure the American people exactly what may have happened or may not have happened, and if we see something then there's going to be an automatic response."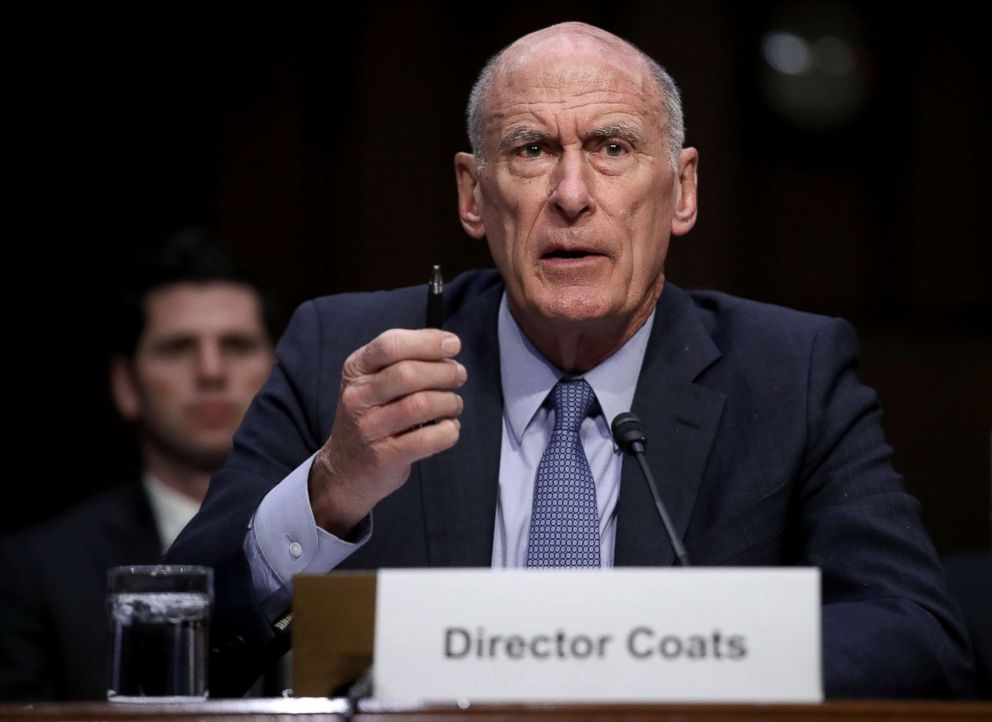 "This is an ongoing effort that will continue on a 24-hour basis until the election," Coats said.
"We have seen signs of [interference] not just Russia but from China, and capabilities from potentially Iran and North Korea," Coats said. "So it's more than Russia."
Bolton was asked if public perception, the president's reluctance to acknowledge meddling in the 2016 election, and his deference to Russian President Vladimir Putin at the Helsinki summit had any role in the administration's push to have Trump sign an executive order addressing the issue.
"Zero," Bolton said. "The president has said repeatedly that he's determined that there not be foreign interference in the political process. He sent the heads of departments and agencies out repeatedly to talk about what they're doing and today he signed this executive order, so I think his actions speak for themselves."
Bolton said congressional lawmakers offered suggestions on what should be in the executive order.
The sanctions would come in the form of asset blocking, Bolton said, and the executive order asks State and Treasury to make punishments based on the "seriousness of interference."
On Capitol Hill, Florida Republican Sen. Marco Rubio and Maryland Democratic Sen. Chris Van Hollen issued a joint statement saying the president should do more - along the lines of legislation they've proposed that they say Congress should quickly pass.
"There is no question that protecting our elections from foreign interference is one of the most pressing issues facing our country today. Today's announcement by the Administration recognizes the threat, but does not go far enough to address it. The United States can and must do more," the lawmakers said.
"Mandatory sanctions on anyone who attacks our electoral systems serve as the best deterrent, which is the central tenet of the bipartisan DETER Act. We must make sure Vladimir Putin's Russia, or any other foreign actor, understands that we will respond decisively and impose punishing consequences against those who interfere in our democracy," the statement said.
Election-security observers have said that talking about interference, and warning foreign actors publicly, is an important component of guarding elections.
"One of the things we call for in our articles is for leaders to clearly speak about the dangers of election interference vocally, both to prepare its own public about the potential threat and to send a message to would-be attackers … that there would be consequences," said Erik Brattberg of the Carnegie Endowment for International Peace, who has put out recommendations for how countries should prepare and respond.
German elections were free from interference after high-level officials warned against meddling, Brattberg noted in a recent report. In Sweden, meanwhile, Prime Minister Stefan Lofven warned against interference ahead of this month's vote as early as a year and a half ago.
The lack of a strong U.S. response to 2016 meddling "was a bad thing and probably invites more malfeasance going forward," said Larry Norden of the Brennan Center for Justice's Democracy Program.
"In terms of signaling that election meddling is unacceptable, we are definitely behind European governments," David Salvo of the Alliance for Democracy told ABC in August. "It took Facebook's actions ... for Trump Cabinet officials to come to the [White House] briefing room and say we will not tolerate interference."
Days after Facebook announced it had shut down 32 fake pages in July, DNI Coats and Homeland Security Secretary Kirstjen Nielsen took to the White House podium to warn against election meddling.
"Our democracy itself is in the crosshairs," said Nielsen, who has placed the blame for 2016 hacking squarely on Russia. Coats, who appeared alongside her, said in July that Russian cyber efforts are "persistent, they are pervasive, and they are meant to undermine America's democracy on a daily basis."
In contrast to his top officials, Trump has been loath to speak publicly about interference in U.S. elections, after U.S. intelligence agencies concluded Russian hackers intervened in the 2016 election to help Trump and harm his opponent, Hillary Clinton.
"I don't see any reason why it would be," Trump said when asked if Russia were responsible for the 2016 hacks, as he stood next to Russian President Vladimir Putin in Helsinki in July after over a year of casting doubt on the U.S. intelligence assessment. Trump later sought to clarify his remark, saying he had meant to say "wouldn't," instead of "would."
Asked by ABC's Cecilia Vega whether Russia is still attempting to influence U.S. elections, Trump said "no." The White House later said Trump had meant he would not take questions from reporters.
Robert Mueller, the special counsel who is investigating Russian interference—and any potential coordination between Trump's campaign and Russia—has indicted 12 Russians for allegedly hacking the Democratic National Committee, Democratic Congressional Campaign Committee, and Hillary Clinton's campaign.
Among experts, opinions on sanctions are mixed.
Eric Rosenbach, co-director of Harvard's Belfer Center for Science and International Affairs called them "an important aspect of sending a clear message that America will not tolerate attacks on our democracy" and urged Trump to "do everything he can to change the current perception that it acceptable to hack American democracy."
Center for Strategic and International Studies Senior Vice President James Lewis, meanwhile, called sanctions "good, but not enough," questioning their ability to influence Russian behavior meaningfully.