President Donald Trump wasted little time in attacking Tallahassee Mayor Andrew Gillum, who has won Florida's Democratic gubernatorial primary in a stunning upset.
The president tweeted Wednesday morning that Gillum, who would be the state's first black governor, is "a failed Socialist Mayor," adding that the Sunshine State does not want or need him.
Gillum, 39, beat political heiress Gwen Graham Tuesday night and will now face Republican Rep. Ron DeSantis in the fall.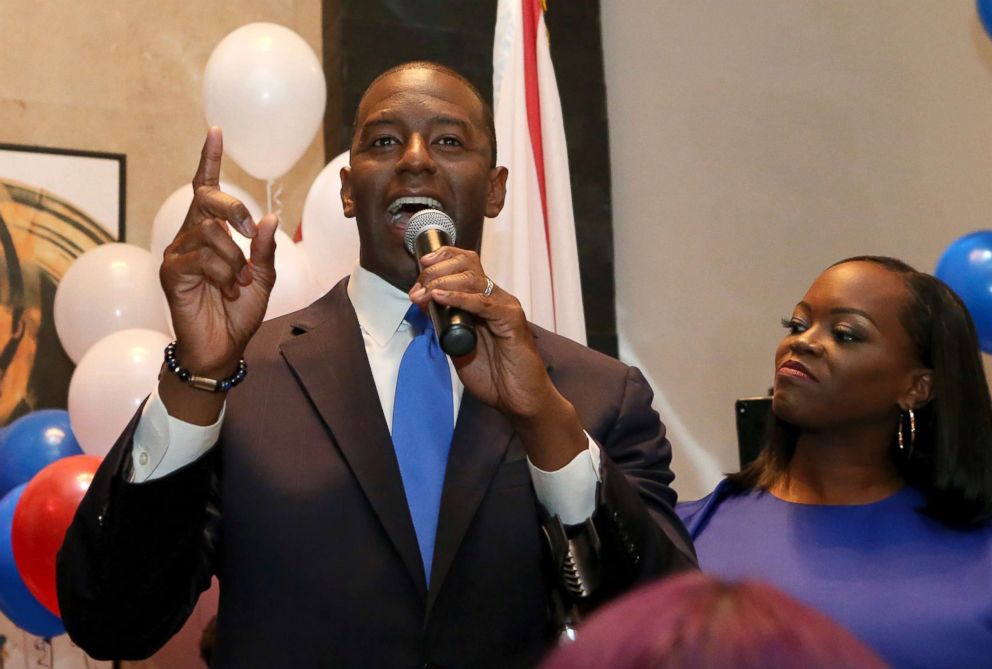 "Whoever thought this was possible?" Gillum asked the crowd after his improbable victory. "I sincerely believe what will deliver us victory in November is that there are everyday hard working people in the state who believe that they deserve a voice in our government, too."