Trump Son-in-Law Emerges as Quiet Campaign Force
Meet Jared Kushner, Ivanka Trump's husband.
— -- Some of Donald Trump's children have worked openly in behalf of his Republican presidential campaign, but another key member of the clan has played a more behind-the-scenes role: son-in-law Jared Kushner.
Kushner's name regularly comes up during Trump's campaign speeches, with Trump's praising daughter Ivanka's husband as, among other things, "amazing" on Super Tuesday, "fantastic" during a CNN town hall in Wisconsin and "a very, very successful real estate man" in New Hampshire.
But unlike Trump's sons' wives, Kushner, 35, appears to play a prominent role in helping Trump formulate policy positions and campaign strategy. Indeed, he would have a role in a Trump White House transition team, according to a campaign adviser.
"Jared has impressed everyone on the campaign, including seasoned campaign veterans with his instincts and intellect," the adviser said of the real estate developer and newspaper publisher.
"He's emerged as a quiet power whose input is sought on a wide variety of important issues."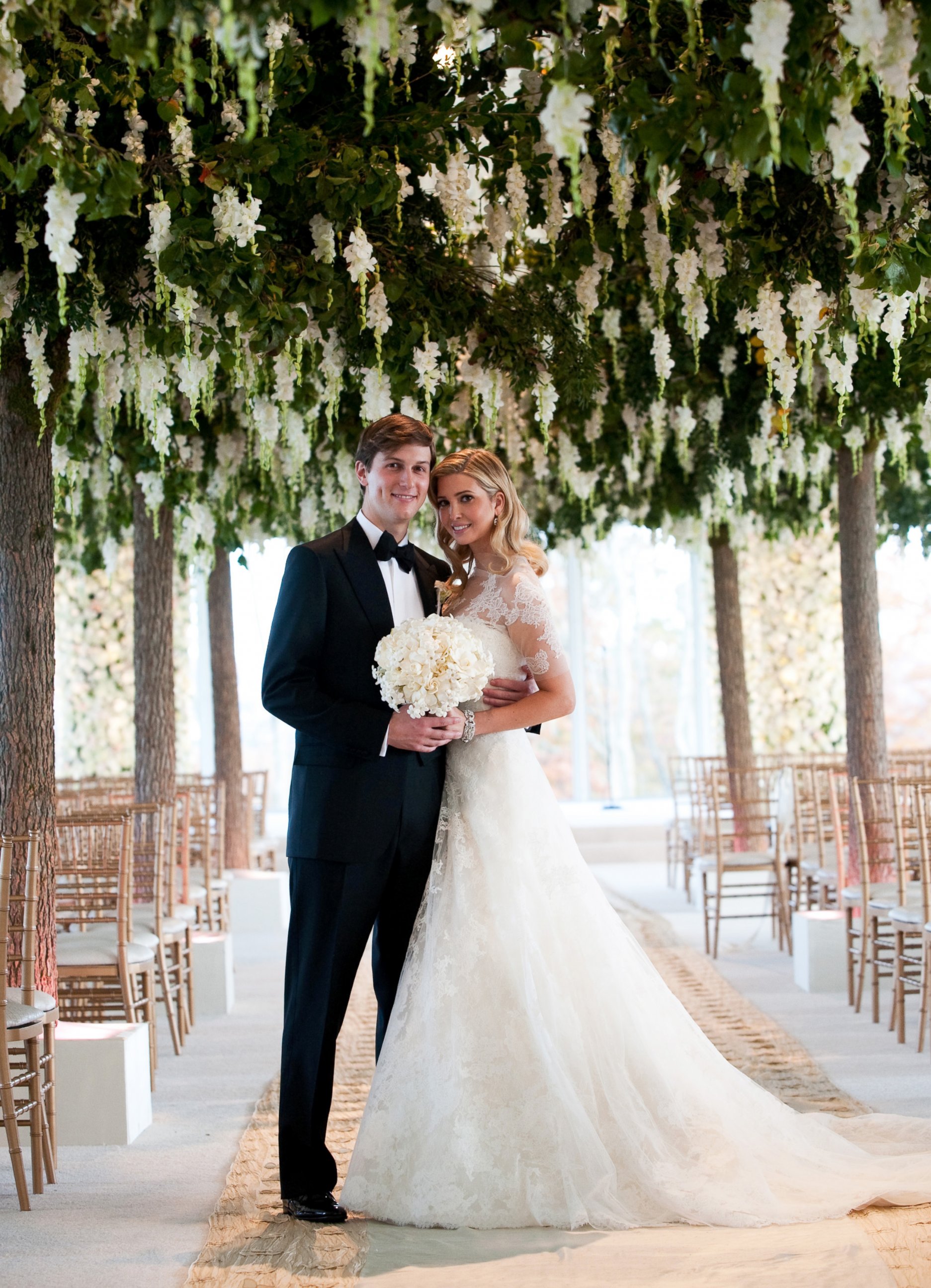 One-Half of a Famous Couple
Fans and Instagram followers of Trump's daughter Ivanka have been aware of Kushner for years. Their 2009 wedding with 500 guests was the subject of various media reports, and the businesswoman has spoken about their relationship publicly.
The couple regularly posts a curated list of date-night ideas on her website. They shared a picture of themselves in February posing alongside paintings they made at a couple's paint-night class, and suggested readers play skee-ball, which has become one of their date-night traditions "after an anniversary date to the Jersey Shore last year."
Her site also reveals his love of infused vodkas, as well as 22-hour smoked brisket from barbeque restaurant Mighty Quinn's in New York City, which he listed as one of his favorite Father's Day gifts.
Kushner declined to be interviewed for this story.
Ivanka told Vogue that they were set up for a business lunch by a friend in 2007 when they were both 25 years old.
"He's incredibly relaxed and calm," she told the magazine. "The world could be collapsing around him, and nothing fazes him. He's very solution-oriented."
Family Trouble
That calm demeanor was likely tested at a young age.
In 2004, when Kushner was 23, his father, real estate developer Charles Kushner, was arrested and pleaded guilty in federal court to 16 counts of tax evasion, one count of witness tampering and one count of making false statements to the Federal Election Commission, according to court documents.
Kushner, 61, was sentenced to two years in prison.
The criminal complaint has since been sealed but the details of the case were laid out by the U.S. Attorney's office at the time of the arrest. Coincidentally, N.J. Gov. Chris Christie, who is now among Trump's most vocal supporters, negotiated the Kushner plea deal when he was the U.S. Attorney for the District of New Jersey.
A news release from the U.S. Attorney's office says the then-50-year-old Charles Kushner admitted to helping file false tax returns. The statement also notes that Kushner admitted devising a "scheme to retaliate against a cooperating witness and her husband by having a prostitute seduce the husband and covertly filming them having sex."
"This is a great victory for the people of New Jersey," Christie said in the 2004 statement. "No matter how rich and powerful any person may be, they will be held accountable for criminal conduct by this office."
The Son Rises Up
While his father was in prison, Jared Kusher, the eldest of his family's four children, made business moves that put the family name back in the spotlight.
Kushner bought The New York Observer, a weekly New York newspaper that covers politics, real estate and the financial world, as well as New York's social and cultural scene. The 2006 purchase reportedly cost Kushner, then 25 years old, $10 million.
David Freedlander, who worked as a political reporter there from September 2010 to September 2012, said the purchase of the paper made sense as an influential status symbol, even though the industry is often seen as a money-losing investment. [Editor's Note: The author of this story worked as an intern at The New York Observer from October 2010 until May 2011 and reported to Freedlander at the time.]
"No matter what the paper bleeds every year, it's worth it for your prestige and influence," Freedlander told ABC News.
A year later, in 2007, Kushner bought a prestigious building on New York's Fifth Avenue, near Rockefeller Center, for $1.8 billion. That purchase came the same year he was named CEO of Kushner Companies, his family's eponymous real estate company.
The company has done $7 billion in acquisitions since 2007 and while many of them are in the New York-metropolitan region, according to a Kushner Companies spokesman, the business also buys property in other states as well.
In a letter Jared Kushner posted on the company's website in December, he says it "completed more than $1.5 billion of transactions" last year.
Jared wasn't the only Kushner to rise to prominence in the past decade. His younger brother, Joshua Kushner, 30, started a private equity company and was reportedly an early investor in Instagram, as well as a co-founder of Oscar Health Insurance Corp.
He started being mentioned on social pages after he began dating model Karlie Kloss in 2012. They post photos of one another on their Instagram accounts.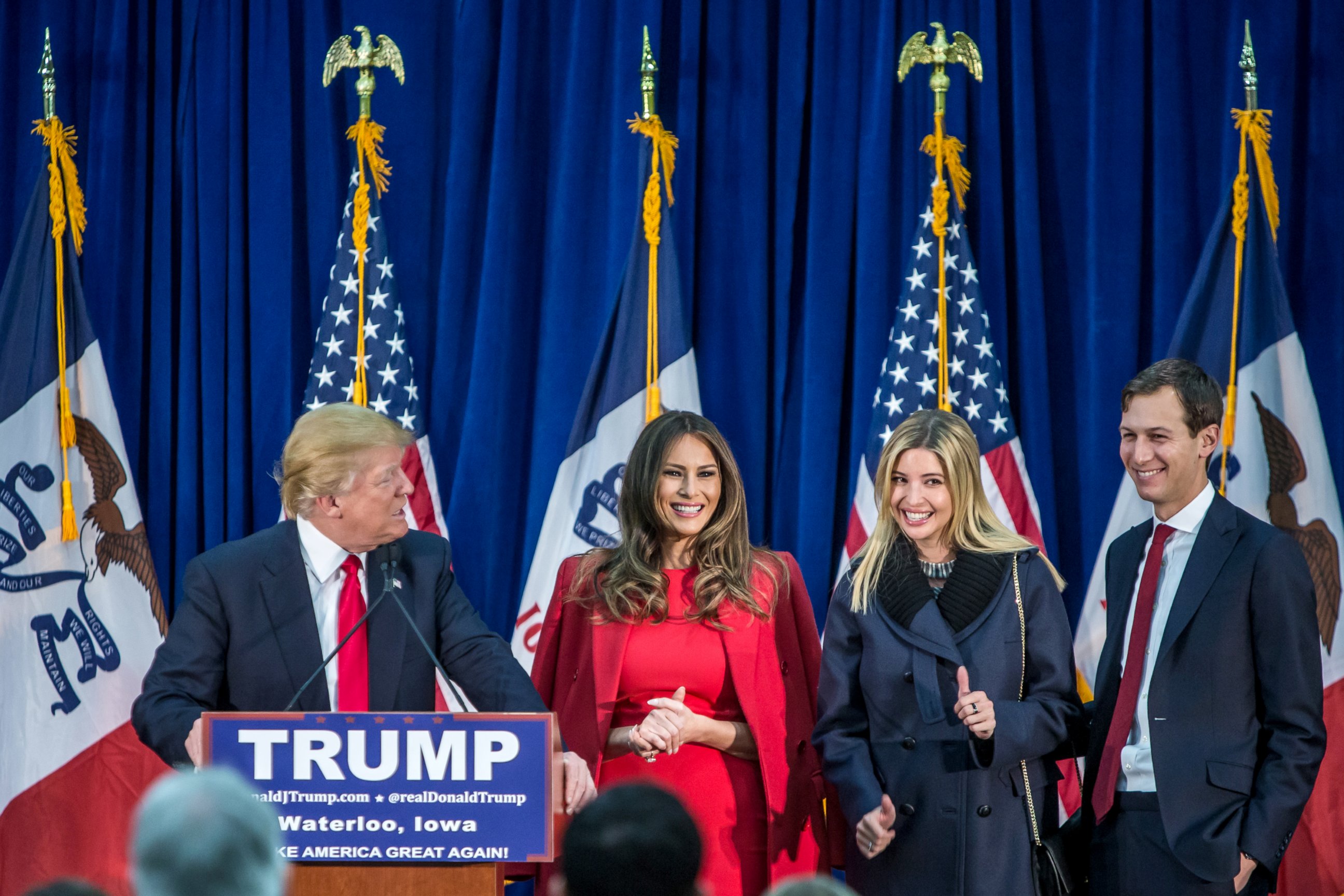 Connected Culture
Because of his connections in the media world and finance, it comes as little surprise that Jared Kushner has become something of a behind-the-scenes liaison for Trump, according to a source familiar with Kushner's role in the campaign.
The source described Kushner as being a go-between for people who want to reach out to Trump but don't know him directly. Or, in some cases, he's a conciliatory figure: He helped smooth over issues between Trump and Rupert Murdoch and Roger Ailes when the candidate was having trouble with Fox News and the network run by those two men, the source said.
Kushner's reach also reportedly extends into the political realm, as the source said that Kushner helped facilitate a meeting between Trump and top Republican leaders including Sen. Jeff Sessions, the Alabama Republican who is one of Trump's most vocal supporters.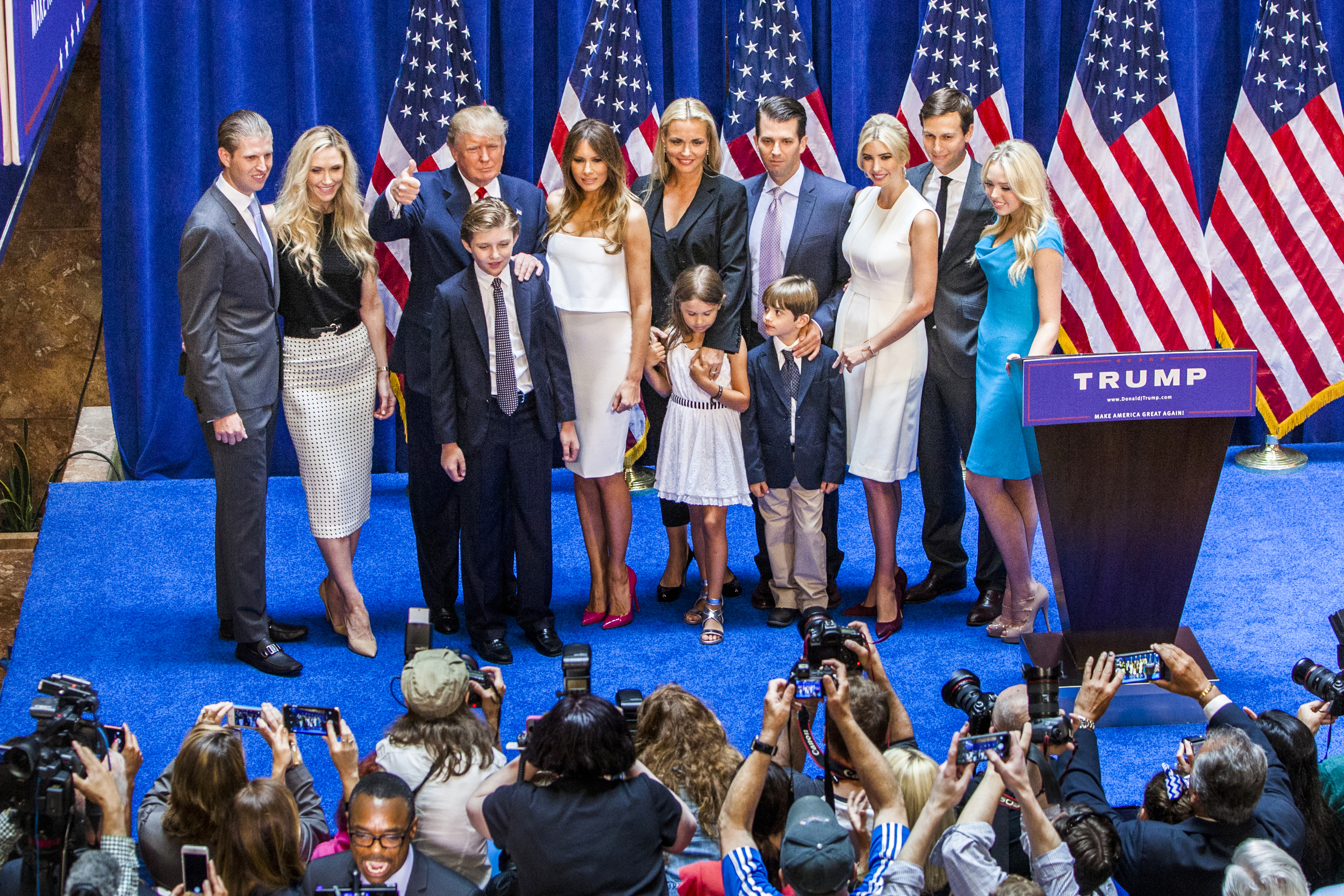 Kushner, who practices Orthodox Judaism, has had a noted role when it comes to helping finesse Trump's relationships with Jewish leaders. Trump publicly acknowledged that Kushner helped him to prepare for his March speech to the pro-Israel American Israel Public Affairs Committee.
During a D.C. news conference before the speech, Trump said Kushner "spoke to many of his friends from Israel."
Sources within the campaign confirmed that Kushner helped write Trump's first formal address of the campaign to AIPAC.
Ivanka Trump converted to Judaism before her marriage to Kushner, and her father talked about how she was "about to have a beautiful Jewish baby" during the AIPAC speech.
While Kushner's familial ties with Trump and his involvement in the campaign are clear, any presumption that The Observer staff would be kept separate from the campaign was shattered in early-April when New York Magazine reported that Observer Editor-in-Chief Ken Kurson also read over the AIPAC speech before Trump delivered it. Kurson then told The Huffington Post that he "looked at a draft" of the speech.
The intersection of the Kushner-owned paper and "The Donald" became a sensitive subject internally years before Trump officially launched his presidential campaign in July 2015, according to Freedlander.
He told ABC News that while the paper's editorial team covered Trump as a business and real estate figure in the city, they "never mocked him under Jared."
"We used to joke that it was a shame that we couldn't write about Trump," Freedlander told ABC.
"It was a shame because he was the perfect [New York Observer] target: self-invented, brash, obsessed with New York media and high society," he said.
But after the 2016 campaign, it may be Kushner himself who becomes the media focus of future political races.
"I mean, honestly, you know Jared," Trump said during his victory speech on the night of the Indiana primary this month. "Jared is a very successful real estate person, but I actually think he likes politics more than he likes real estate. I'm excited. And he's very good at politics."
ABC News' Candace Smith contributed to this report.
Editor's Note: This story has been updated to reflect that the meeting Jared Kushner helped arrange for Trump included not only Sen. Jeff Sessions but other Republican leaders as well. A source for this story also wants to clarify that Kushner did not help facilitate Sessions' endorsement of Trump.