One of President Trump's top advisers is getting an even more public role in the coming days.
Interested in
Trump Administration?
Add Trump Administration as an interest to stay up to date on the latest Trump Administration news, video, and analysis from ABC News.
Jared Kushner, the president's senior adviser and son-in-law, has been a key player in the presidential campaign and inside the White House, but an announcement expected today will be the latest visible display of his growing power within in the administration.
Kushner, 36, will be named as head of the new White House Office of American Innovation, ABC News has learned. Few details have been released about the office, but it is believed to be tasked with taking ideas from the business world and using those theories to innovate in government. He is not drawing a salary.
Kushner's wife, President Trump's eldest daughter Ivanka, may be one of the more public faces of the administration. She regularly accompanies her father to public events, like his recent visits to the National Museum of African American History and Culture in Washington, D.C., and the Boeing Co. plant in South Carolina. She also often posts pictures on her social media accounts of various business roundtable discussions she attends.
Her husband arguably keeps a lower profile, even though he is, technically, more senior in the administration, given his formal title as a government employee, which she is not, at least at the moment. Ivanka Trump, who is also not being paid, received a promotion of sorts last week when she was given security clearance, a government-issued communications device and an office in the West Wing. Her office is on the second floor of the West Wing, while Kushner's is steps from the Oval Office.
Kushner's influence appears to occur slightly more behind the scenes, which has been the case since the campaign.
Kushner, who, with his wife, practices Orthodox Judaism, helped write Trump's first formal address of the campaign to the pro-Israel American Israel Public Affairs Committee in March, campaign sources confirm.
During remarks before the speech, Trump said Kushner, "spoke to many of his friends from Israel."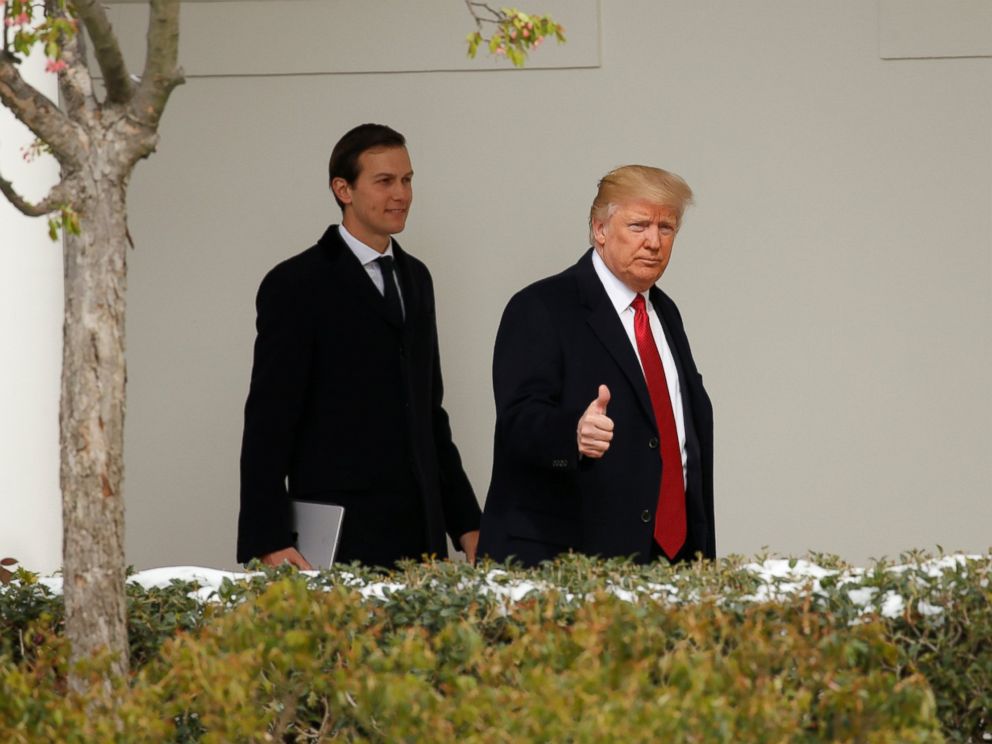 One of the few public statements that Kushner made during the campaign came when he defended his father-in-law in July against allegations of anti-Semitism, after Trump shared an image on Twitter of Hillary Clinton with a pile of money and a star, which many interpreted as the Star of David, a symbol of Judaism.
Kushner wrote a 1,326-word op-ed in The New York Observer, the newspaper from which he has now divested, in which he described Trump as being "an incredibly loving and tolerant person who has embraced my family and our Judaism since I began dating my wife."
In another example of Kushner's influence, he was one of a handful of advisers who accompanied Trump on a controversial trip in August to Mexico, and sources inside the campaign told ABC News that he had been working to plan the trip for several weeks.
"Jared executed this thing beautifully from start to finish," a senior level adviser with direct knowledge told ABC News.
Since Trump took office in January, his reliance on Kushner has become well-known. And prior to today's expected announcement, which appears to focus on domestic economic growth, the president's has turned to Kushner and his role on the international stage.
At an event for donors and Republican supporters the night before the inauguration, Trump addressed Kushner in his remarks and said, "If you can't produce peace in the Middle East, nobody can."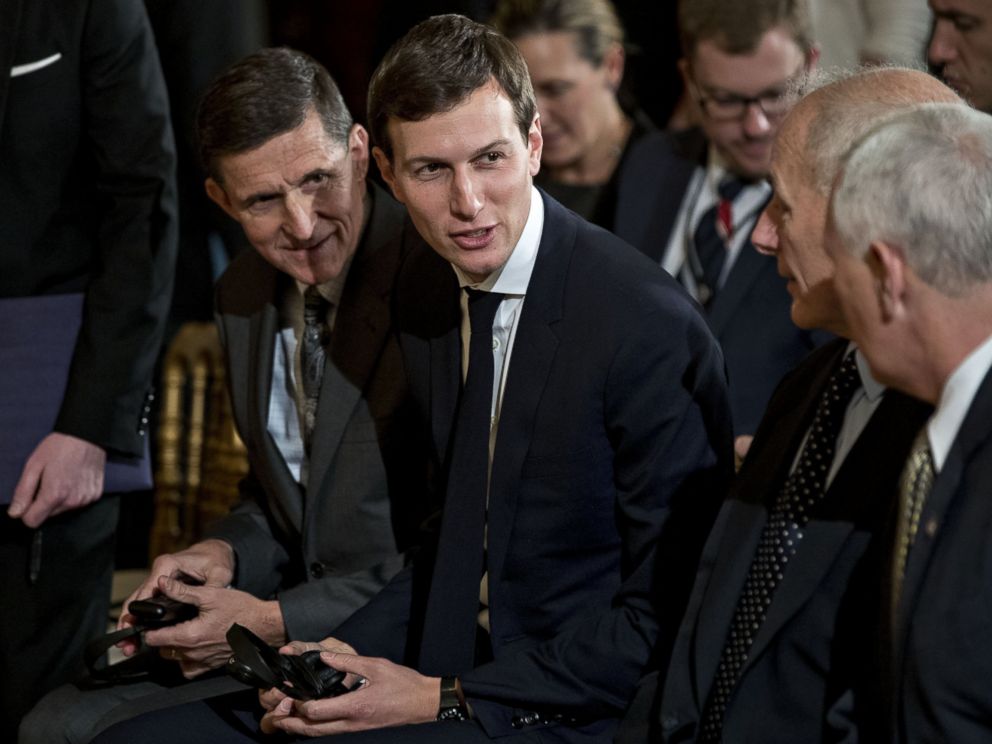 Israeli Prime Minister Benjamin Netanyahu also highlighting his longstanding ties to Kushner in a show of support for Trump when he visited the White House in February.
"Can I reveal, Jared, how long we've known you?" Netanyahu said while addressing Kushner, who was seated in the front row of the crowd.
"Well, he was never small. He was always big. He was always tall," Netanyahu said, alluding to Kushner's height, even as a young child.
"But I've known the president and I've known his family and his team for a long time, and there is no greater supporter of the Jewish people and the Jewish state than President Donald Trump," he concluded.
Indeed, the close ties between Trump and Kushner are no secret. The first-son-in-law is constantly spotted in the Oval Office and joins Trump on his frequent weekend trips to the president's Mar-a-Lago estate in Florida. While they didn't go to Florida this weekend, the family ties were still on display: Kushner and Ivanka Trump were spotted having dinner with the president at the Trump Hotel in D.C., just down the road from the White House.
ABC News' John Santucci contributed to this report.