GREAT FALLS, Montana -- President Donald Trump fired up thousands of supporters at a campaign rally - taking on perhaps this fall's most-endangered Senate Democrat, Sen. Jon Tester - as he touted his administration's actions since he took office.
Campaigning in the Big Sky state for Matt Rosendale, the Republican challenger, Trump declared that "a vote for Jon Tester is a vote for Chuck Schumer, Nancy Pelosi, and the new leader of the Democrat Party Maxine Waters," prompting a chorus of boos.
"He's going to be your next senator," Trump predicted as he called Rosendale to the podium. "It's time to retire liberal Democrat Jon Tester."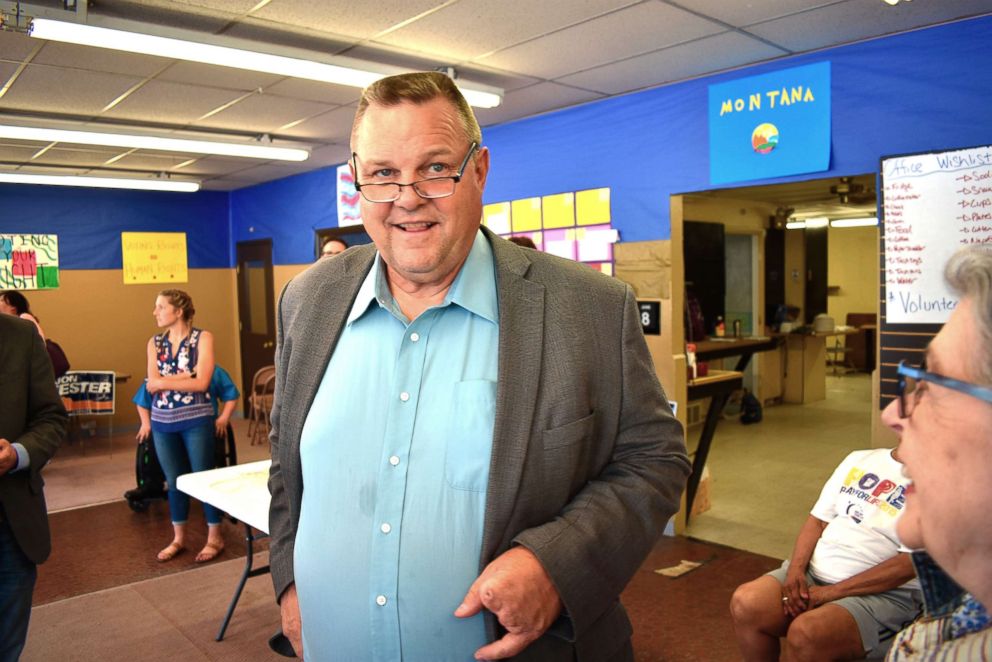 "Do we have an incredible president or what?" Rosendale said as he professed his loyalty to Trump. "I mean business about standing with President Trump to make America great again because what's great for America is great for Montana."
Rosendale, the state auditor, benefits from the president's personal disdain for Tester, who blocked his nominee for Secretary of Veterans Affairs, Ronny Jackson - who had served as the White House physician.
"You know I feel guilty," Trump said on Jackson's demise that led to the withdrawal of his nomination. "I put him into the world of politics. How vicious is the world? But Jon Tester said things about him that were horrible and weren't true."
Trump also went after a potential 2020 rival, Sen. Elizabeth Warren, who he continues to dog over her past statements on her Native American heritage.
"Pocohantas - they want me to apologize for saying it" Trump said. Pocohantas I apologize to you. To you, I apologize. To the fake Pocohantas I won't apologize."
"Let's say I am debating Pocahontas," Trump surmised. "I will get a test and when she proclaims she is of Indian heritage because her mother said she has high cheekbones. We will take that little kit. We have to do it gently."
Trump then disparaged the Me Too movement - raising some eyebrows, but drawing laughter from the friendly audience.
"It's the Me Too generation so I have to be very gentle," he snickered. "We will gently take the kit and slowly toss it hoping it didn't injury her arm. Even though it weighs only 2 ounces. I will say we will give $1 million to your favorite charity paid for by Trump if you take the test and it shows you are an Indian."
After the speech, Warren, D-Mass., hit back.
"Hey, @realDonaldTrump: While you obsess over my genes, your Admin is conducting DNA tests on little kids because you ripped them from their mamas & you are too incompetent to reunite them in time to meet a court order. Maybe you should focus on fixing the lives you're destroying," Warren tweeted.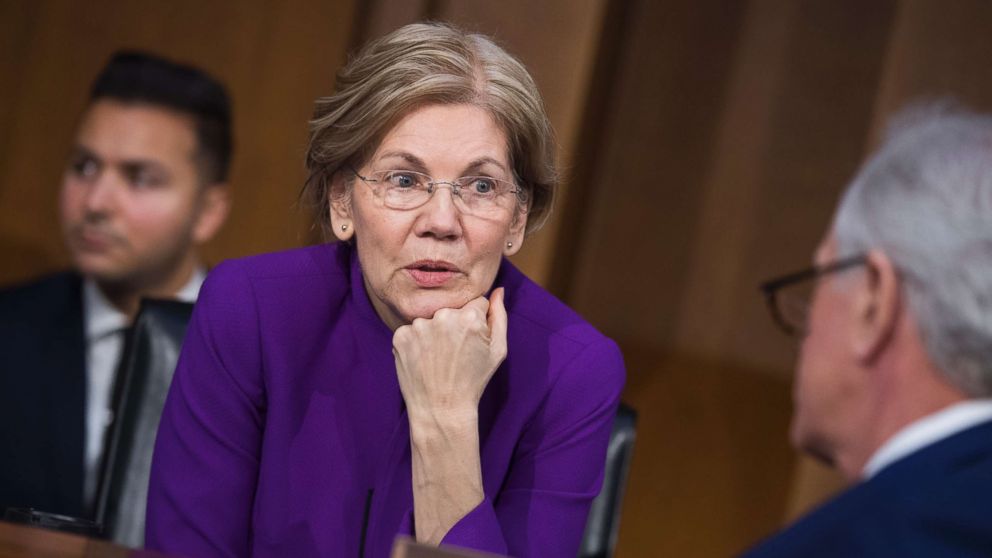 And, a week after the Capital Gazette shootings in Annapolis, Maryland, he attacked reporters covering his speech as "dishonest" and "crooked" and "bad people" as the audience booed the news media
Trump's son, Donald Trump, Jr., warmed up the crowd, calling the incumbent senator "two-faced Tester" for not having a hunting license for 15 years, voting against Neil Gorsuch's nomination and opposing the Tax Cuts and Jobs Act.
"You gotta stay into it," the president's son said, imploring Trump supporters to sustain their enthusiasm and turn out for Rosendale on November 6. "We're going to be out there fighting for Montana."
President Trump also teased his announcement next Monday for his Supreme Court nominee.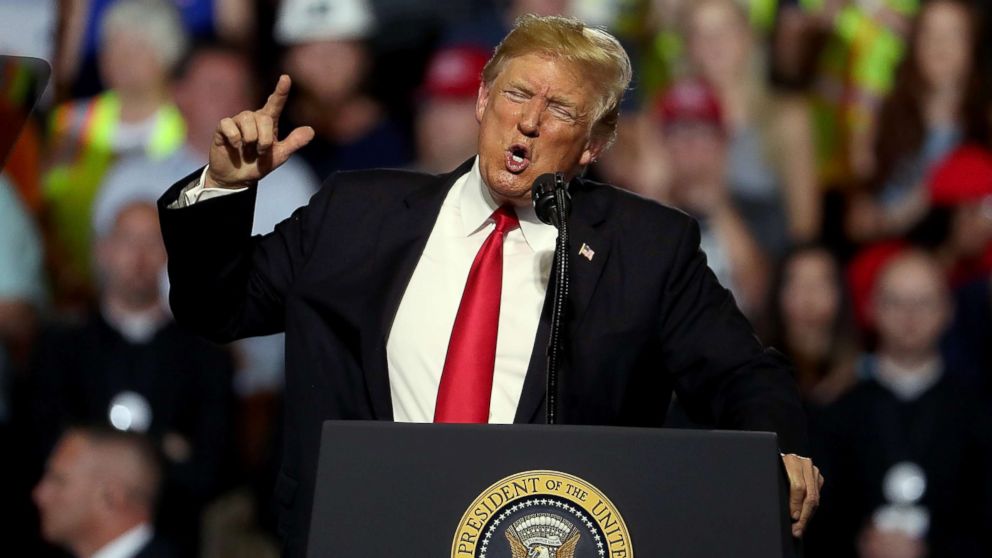 "There's now a vacancy on the Supreme Court and if you turn in Monday at 9 o'clock I think you're going to be extremely happy," Trump said, though he didn't name any contenders.
It's the president's first trip to Montana, but with Tester a top GOP target this fall, Trump is certain to return and use his popularity to help send Rosendale to replace Tester in the Capitol.
"We need Matt Rosendale in the Senate to continue our fight," he said. "Get your ass out to vote. Vote for Matt."
Dismissing suspicion of collusion with Russia, the president also said Democrats "got their ass kicked" in the 2016 election.
"Getting along with Russia...is a good thing. It's not a bad thing," Trump said ahead of his meeting with Russian President Vladimir Putin in Helsinki, Finland later this month.
"Putin's fine," he said.
Trump's rambling speech touched on every corner of his presidency, from the size of the crowd at his inauguration and his idea for a Space Force, to a passionate defense of Immigration and Customs Enforcement.
"We're taking them out by the thousands. If it wasn't for ICE, we wouldn't be doing it. These are savage gangs," he said of MS-13. "If you wanna save ICE...you better vote Republican."
Trump did not mention Scott Pruitt, who announced his resignation Thursday as administrator of the Environmental Protection Agency in a cloud of controversy.