Donald Trump sued journalist Bob Woodward on Monday, claiming that the audio companion to Woodward's book "Rage" improperly used recordings of his interviews with the former president.
According to Trump's suit, filed in federal court in Florida, he contends that he consented to being recorded only for the purposes of the book and not to the release of the audio recordings for other reasons.
The complaint accuses Woodward of "systematic usurpation, manipulation, and exploitation of audio of President Trump gathered in connection with a series of interviews."
The "Trump Tapes" were released in October and include 20 interviews Woodward conducted with Trump from his time as president and as a candidate.
Those interviews include 19 times that Trump and Woodward spoke, either in person or by phone, between December 2019 and August 2020, Trump's lawsuit states.
"I wanted to put as much of Trump's voice, his own words, out there for the historical record so people can hear and make their own assessments," Woodward says in the audiobook, calling the conversations "lengthy" and "raw."
Trump's suit also names "Rage" publisher Simon & Schuster and its parent company, Paramount, as defendants -- alleging they usurped audio that was subject to limitations on use and distribution "as a matter of copyright, license, contract, basic principles of the publishing industry, and core values of fairness and consent."
In a joint statement, Woodward and Simon & Schuster said: "Former President Trump's lawsuit is without merit and we will aggressively defend against it."
"All these interviews were on the record and recorded with President Trump's knowledge and agreement. Moreover, it is in the public interest to have this historical record in Trump's own words," the statement continued. "We are confident that the facts and the law are in our favor."
"Rage" was one of three books that Woodward published about Trump after his turn as a political candidate, along with "Fear" and "Peril."
"Rage" reportedly sold hundreds of thousands of copies after its initial release, in the fall of 2020, and made headlines when Woodward quoted Trump during a March 2020 interview as saying that he had wanted to intentionally minimize the risk of COVID-19 to avoid alarm: "I still like playing it down because I don't want to create a panic."
Trump's new lawsuit argues "Rage" was a "total failure," which motivated Woodward to release the interview audio as well.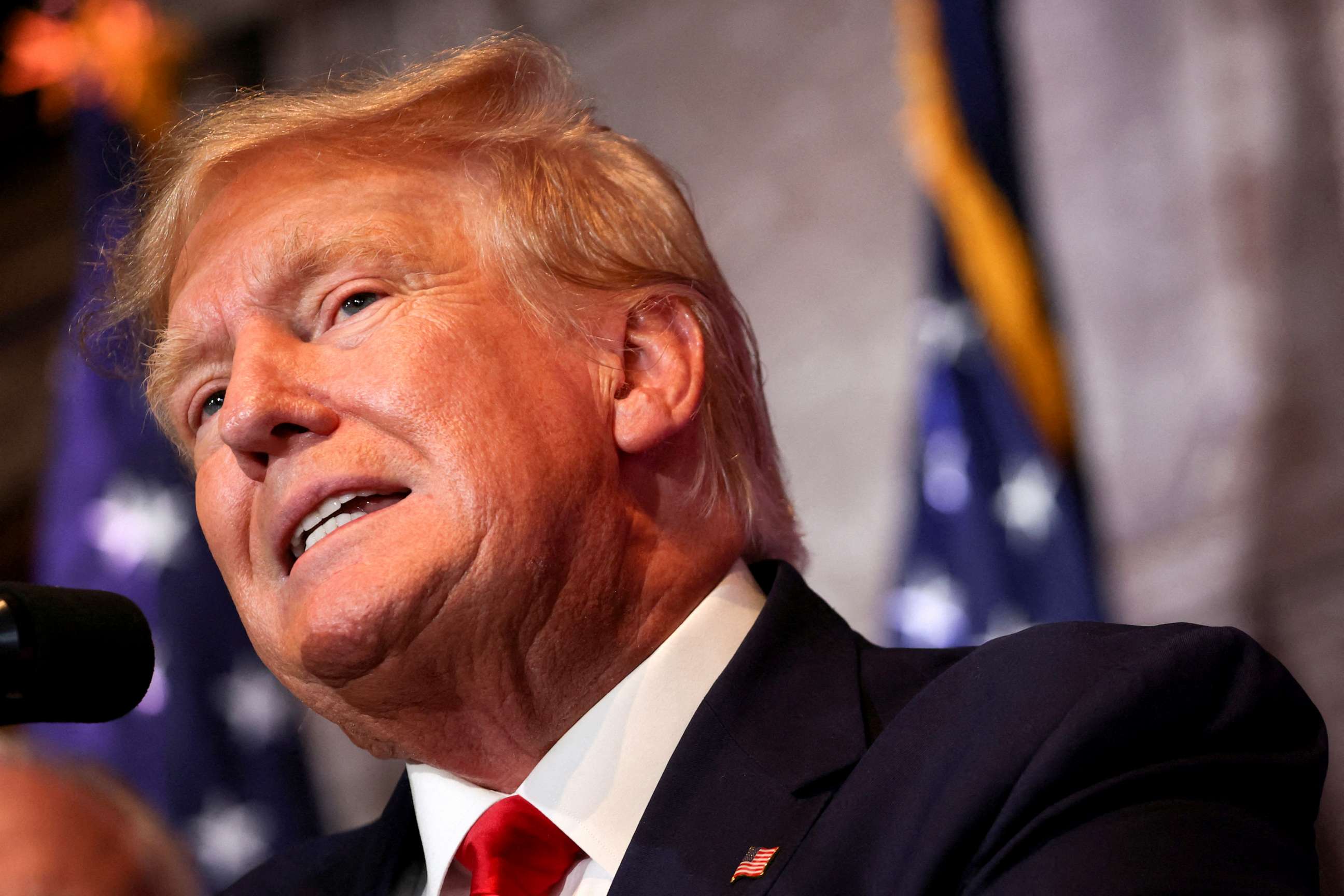 He is suing for breach of contract, deceptive trade practices, unjust enrichment and copyright infringement.
He asked the court to find that he owns the recordings, audiobook and derivative works in full and therefore is entitled to all revenues arising from what he calls the exploitation of such works. The lawsuit also seeks damages.
ABC News' Kate Hodgson contributed to this report.