Just hours after intense and historic negotiations with North Korean leader Kim Jong Un, President Donald Trump predicted it all might never have happened if it weren't for the death of Otto Warmbier, the American college student imprisoned in North Korea for 17 months.
Asked at a post-summit news conference how he could call the North Korean dictator "talented" since Kim was responsible for Warmbier's death, Trump responded: "I think without Otto this would not have happened. Something happened from that day, it was a terrible thing. It was brutal. But a lot of people started to focus on what was going on including North Korea."
"I really think that Otto is someone who did not die in vain. I told this to his parents. A special young man and I have to say special parents, special people. Otto did not die in vain. He had a lot to do with us being here today."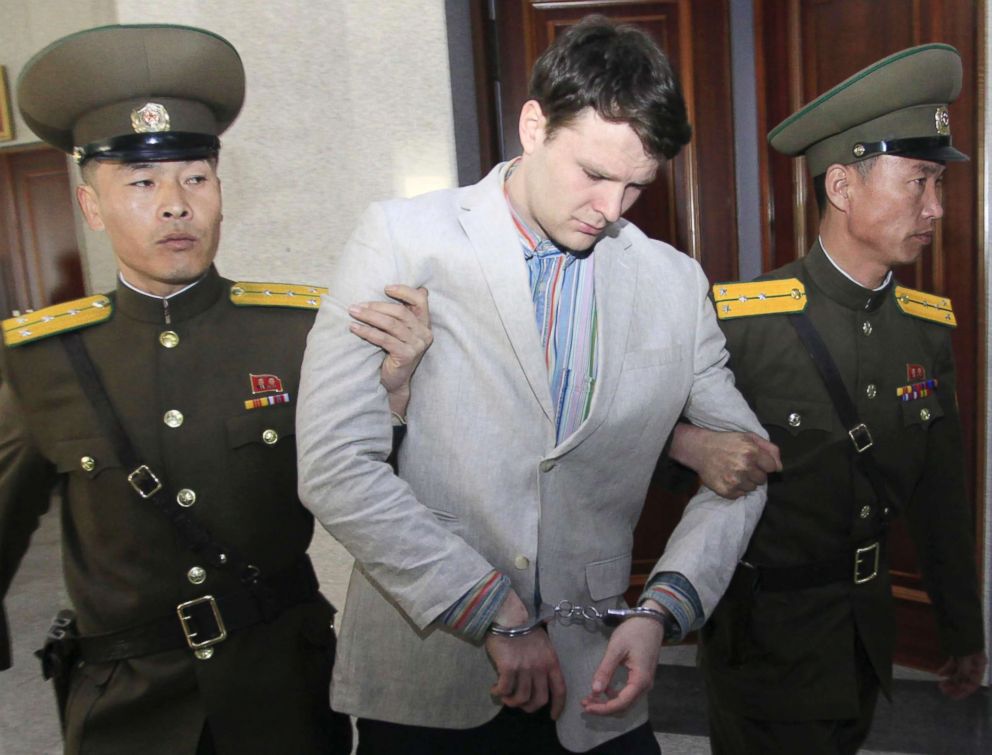 In a statement later Tuesday, Warmbier's parents thanked the president for his comments in Singapore.
"We appreciate President Trump's recent comments about our family. We are proud of Otto and miss him. Hopefully something positive can come from this,' Fred and Cindy Warmbier said in a statement.
In April, his parents, Fred and Cindy Warmbier, filed a wrongful death lawsuit against North Korea, charging that the regime tortured and murdered their son.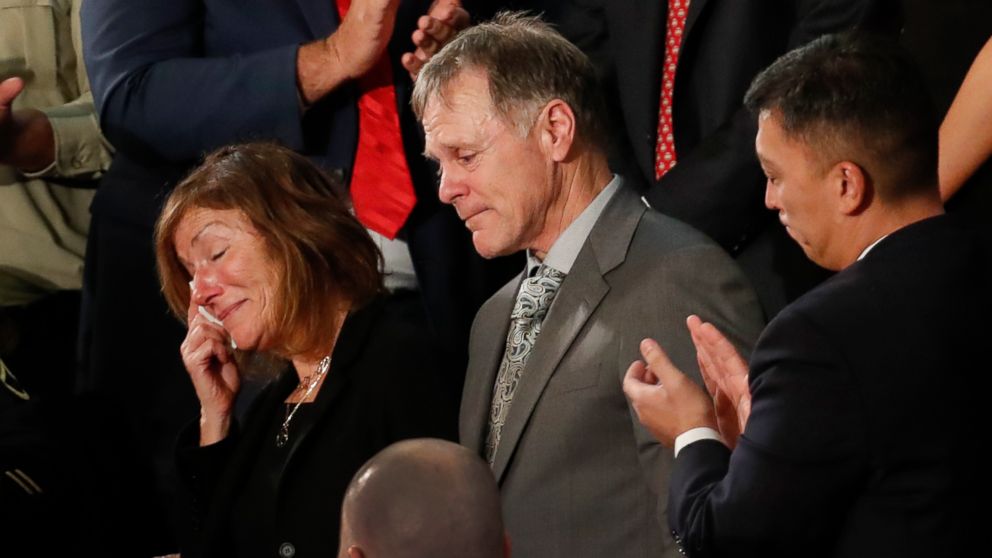 Trump often invokes Warmbier's plight when commenting on his administration's approach to North Korea.
Otto Warmbier's parents were guests of the president and first lady at the State of the Union, where Trump described the "depraved character" of the North Korean regime and pledged to "honor Otto's memory with American resolve."
Prior to North Korea's release of the three American prisoners last month, Trump used Warmbier to appear confident they would return.
"They do have 3 prisoners. We have been talking about them. They've been there a long time. It's harsh treatment. We fought very hard to get Otto Warmbier back," Trump said in April prior to their release.
Warmbier, a 22-year-old who attended the University of Virginia, was evacuated to a medical center in Cincinnati in an unresponsive state on July 13, 2017, after close to a year and a half in captivity.
He was arrested in North Korea in January 2016 for allegedly trying to steal a propaganda poster from a restricted area while visiting the country on a sightseeing tour. After a one-hour trial in March 2016, he was convicted and sentenced to 15 years of hard labor.