Trump takes credit for Ohio special election win, but race remains too close to call
Danny O'Connor and Troy Balderson are neck-and-neck in Ohio's 12th District.
COLUMBUS, Ohio -- Republican Troy Balderson and Democrat Danny O'Connor may have been battling each other for months, but even after Tuesday's special election in Ohio's 12th Congressional District, the race is still too close to call -- regardless of the GOP candidate's declaration of victory.
The national perception entering Tuesday may have been that Democrats had the momentum heading into the election, but Balderson holds a lead of under 2,000 votes after Tuesday's count. Provisional ballots still need to be counted and The Associated Press has yet to project a winner in the race.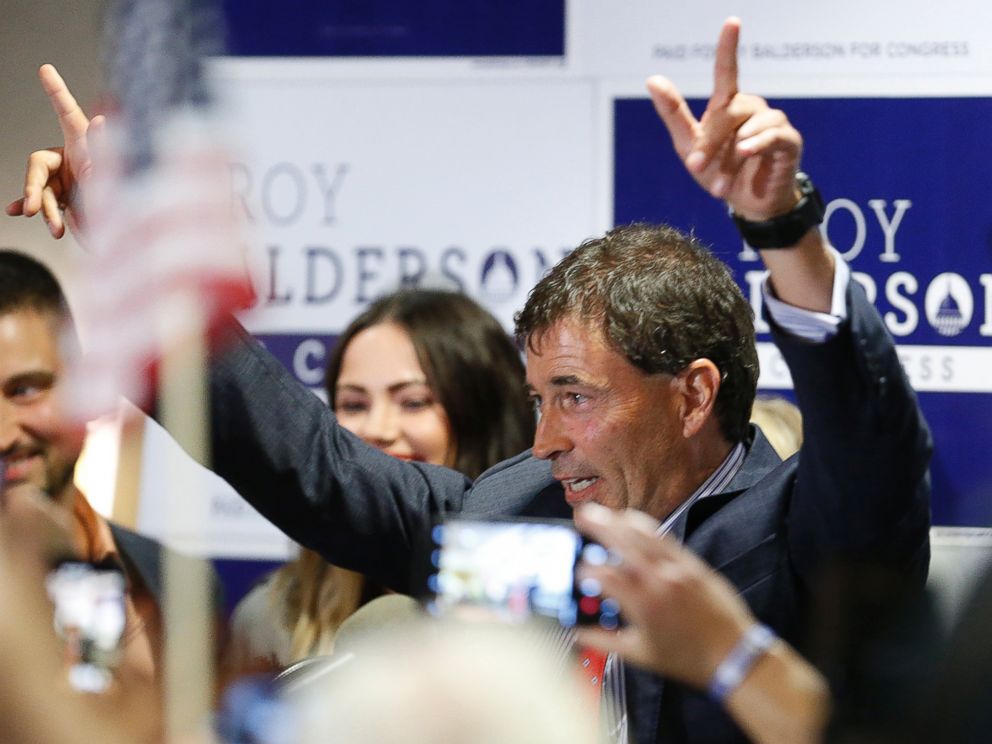 If Republicans are able to hold on, Balderson would have succeeded in helping the GOP halt Democrats' ambitions at capturing the conservative 12th District and winning the last special election before the November midterm elections.
Either way, President Donald Trump was willing to claim victory -- and brag about his influence over the race -- in a late-night tweet. He congratulated Balderson on winning, despite provisional ballots still outstanding, but not before taking the credit for himself, saying his rally Saturday closed a 28-point gap.
Balderson's current advantage would ensure he avoids a recount, but with provisional ballots still yet to be counted, O'Connor may be able to force a mandatory recount under state law if the margin narrows to within 0.5 percent. Currently, Balderson holds a 0.8 percentage point lead.
"Over the next three months, I'm going to do everything I can to keep America great," Balderson said at an election night party, claiming victory while giving thanks to Trump and Vice President Mike Pence.
The National Republican Congressional Committee also did not wait for provisional ballots to be counted, congratulating Balderson on his apparent victory.
"Congratulations to Congressman-Elect Balderson on his hard-fought victory tonight," NRCC Chairman Steve Stivers said in a statement. "Nancy Pelosi and her liberal donors flooded this district with money and ads in an attempt to buy this seat. However, Troy's focus never wavered from the issues central Ohioans care about like fighting opioids, creating jobs, and lowering taxes."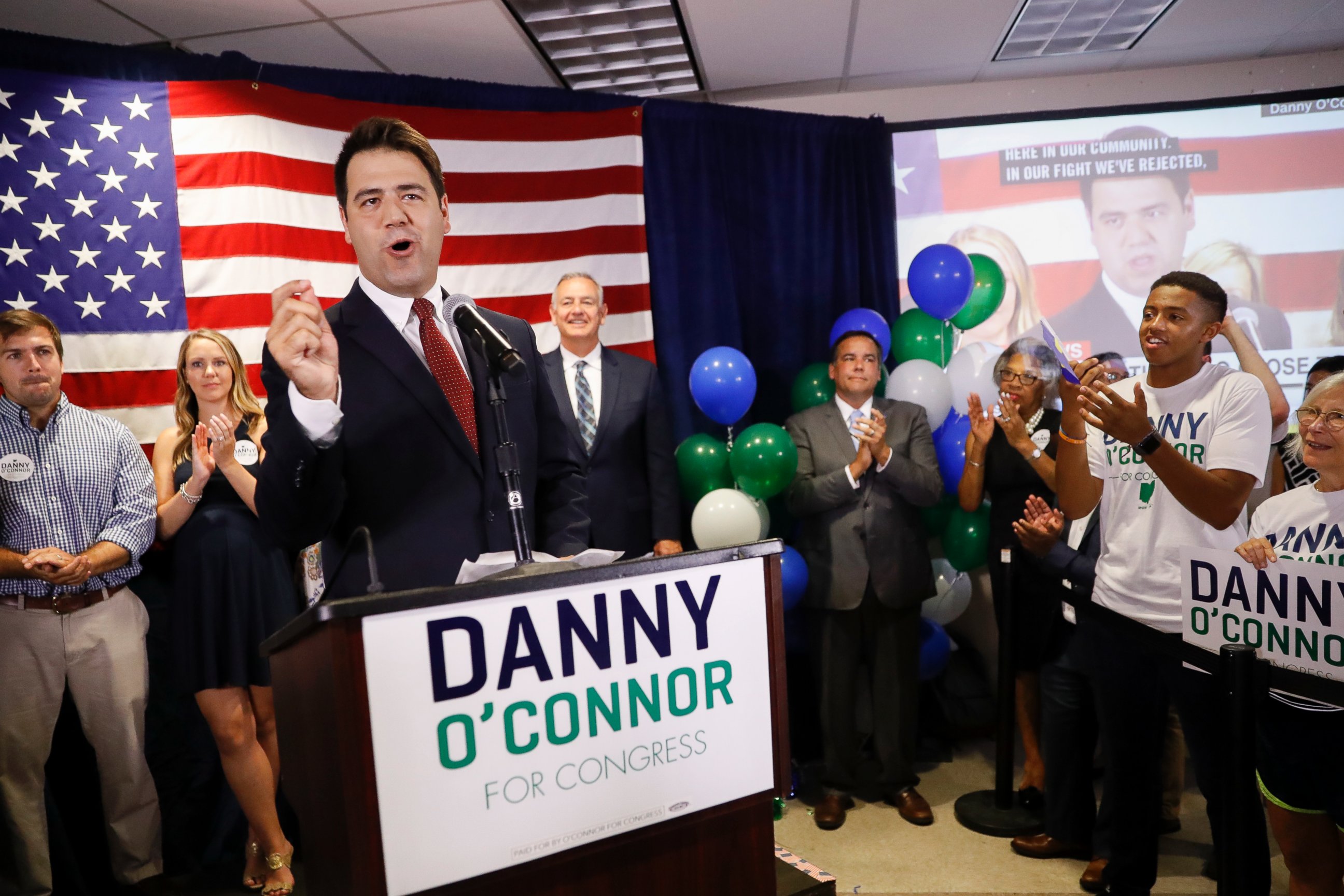 The close contest comes in a district that Republicans have represented continuously for over three decades. O'Connor had tried to run as a moderate and emulate the success of Rep. Conor Lamb, who won a special election in a similarly conservative district in neighboring Pennsylvania earlier this year.
If Balderson, a second-term state senator, holds on, he will have won his second close election of the year. He barely squeaked into the general election after surviving a close primary election and a legal challenge to the results. Balderson received a late boost from the support of two-key Republicans — Ohio Gov. John Kasich, who represented the 12th District for nearly two decades, and Trump, during his last-minute campaign stop in Ohio before the election.
The winner will succeed Republican Rep. Pat Tiberi in representing the district, filling the vacancy Tiberi left with his retirement earlier this year. The district, a swath of the Buckeye State that extends from the well-to-do suburbs of Columbus to conservative rural areas to the north and east, was won by Trump by over 11 points in 2016, and portions of the region haven't elected a Democratic congressperson since the early 1980s.
If Republicans hold the seat, they will have prevented what could have been an embarrassing defeat that would have further emboldened Democrats looking to take back the House of Representatives this fall. Win or lose, Balderson will have to continue to fight to ensure that his stay in Washington lasts more than a few months, however, as he and O'Connor will match up again in November.
Nevertheless, the race serves as a wake-up call for Republicans, warning them that even the safest Republican districts are vulnerable to tough challenges from Democrats this cycle. A legacy of Republican representation has far from deterred Democrats from attempting political flips of the longest odds this election cycle, as evidenced by the party's strong efforts across the country in special elections throughout Trump's presidency, culminating in perhaps its finest moment: a stunning upset by now-Rep. Conor Lamb in Pennsylvania's 18th Congressional District in March, not even a year and a half after Trump won the district by nearly 20 points.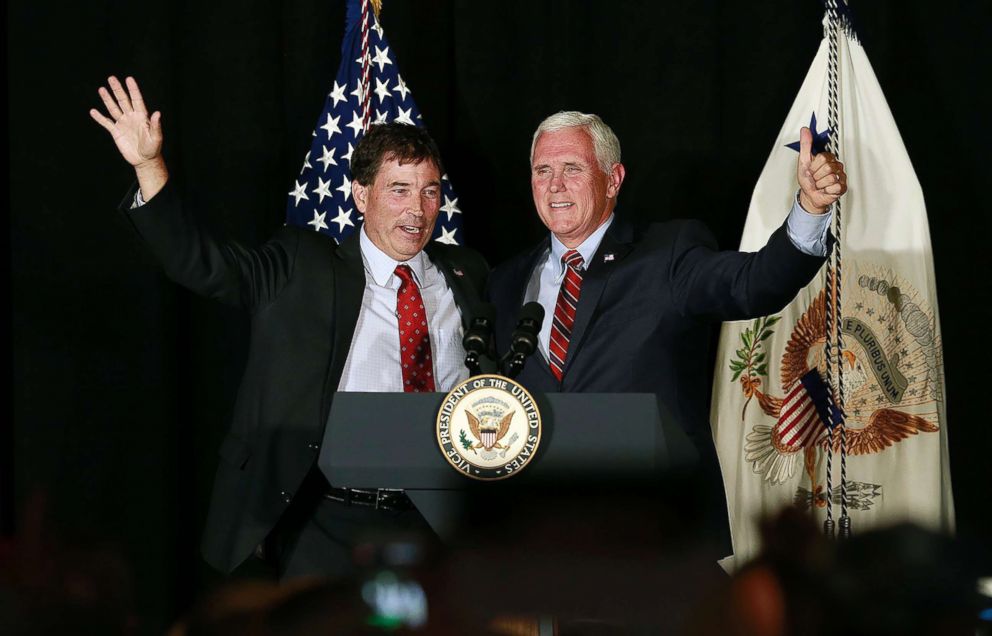 But while Lamb may have been boosted by the lingering local distaste for his Republican predecessor, Rep. Tim Murphy, who resigned in the midst of a sex scandal in 2017, O'Connor had to wrestle with the legacy of the popular Tiberi, who local Republicans believe would've been relatively safe had he remained in office and attempted a run for his ninth term. Instead, Tiberi's decision to depart Washington in January for a position leading an Ohio business lobbying organization kickstarted O'Connor's ambitions of higher office and paved the way for Democratic gains.
Balderson was believed to have the inside track as the Republican candidate after narrowly winning the simultaneous primaries for both the special election and November's general election in May by less than 1,000 votes. The margin, and a subsequent legal challenge by the Freedom Caucus-supported second place finisher, divided 12th district Republicans however, leading to lingering bitterness that could affect turnout for Balderson on Tuesday, which, coupled with O'Connor's promises of moderation, have resulted in an election that remains too close to call.
As is the case in many congressional races, both Balderson and O'Connor outwardly claimed that the needs of the 12th district, a generally well-educated area whose exurbs are currently dotted with new construction and real estate development, are their top concern, but the campaign quickly evolved into a proxy war on national political issues, and, like many of the elections in the Trump era, a referendum on the president.
Ties to Pelosi, Trump a factor
The Paul Ryan-associated Congressional Leadership Fund poured more than $3 million into the race to paint O'Connor as a far-left liberal ready to fall in line behind House Minority Leader Nancy Pelosi, D-Calif., much as it did with Lamb earlier this year, should he be elected. But O'Connor pushed back on the association, repeatedly stating that he believes both parties require new leadership and that he would not cast a vote for Pelosi to lead his party if he advances to Washington.
A minor controversy in the race broke out two weeks ago, however, when O'Connor, appearing in an interview on MSNBC, conceded that, in a hypothetical situation in which his only two options for the speakership are Pelosi or a Republican, he would side with his party. Supporters of Balderson seized upon the news as evidence of O'Connor's alleged true allegiances and dishonesty, while the Democrat's campaign has maintained his stance that he prefers for his party to elect a new leader and that he was merely responding to the theoretical situation posed to him.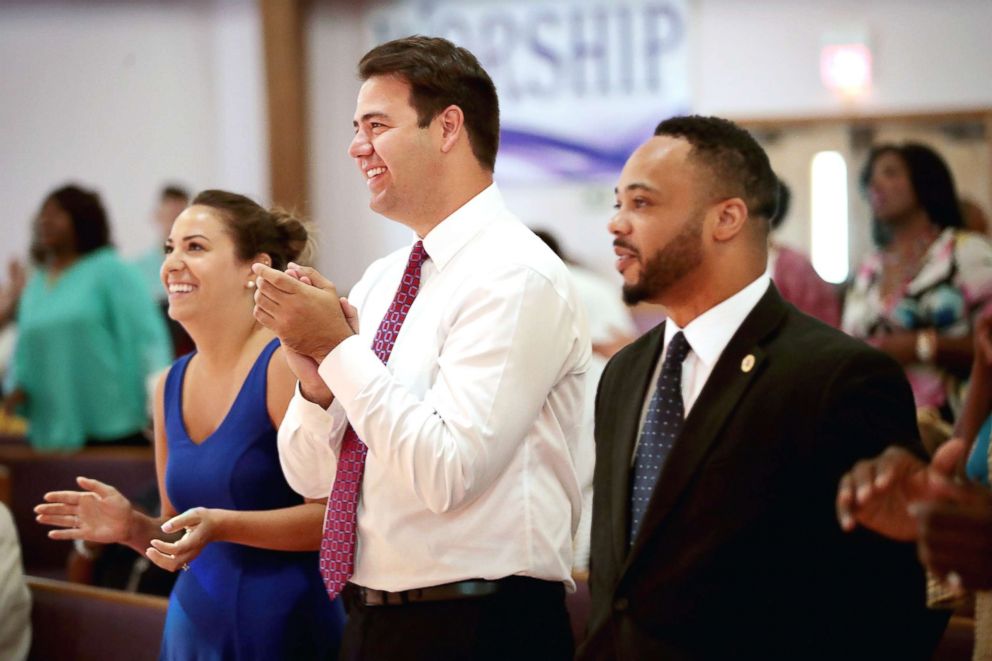 The national Democratic Party, led by the Democratic Congressional Campaign Committee, which has invested upwards of $625,000 to oppose Balderson and support O'Connor, had seen optimism in the margin by which Trump trailed Tiberi (who won in 2016 by over 35 points) in their respective victories as evidence of a willingness to abandon the president and those, like Balderson, who are in line with him.
Trump visited the district Saturday for a rally with Balderson in a high school gymnasium, that, like the majority of the president's campaign stops, only covered the race at-hand for a small portion of the event. The utility of Trump's involvement in the race -- he has additionally tweeted his support for Balderson a number of times this summer -- and its embrace by the Balderson campaign was called into question by Ohio Gov. John Kasich on ABC's "This Week" Sunday, when Kasich claimed that Balderson told him that he didn't ask the president to make an appearance.
Kasich -- still a popular figure in Ohio after his failed presidential bid in 2016, and a regular critic of Trump's -- only endorsed Balderson at the end of July after earlier voicing reservations about his backing of the president, and one advertisement produced by O'Connor's campaign features a Kasich voter who compares the Democrat to the governor because, she claims, both "don't worry about the labels" and "are going to get things done."
On "This Week," Kasich's support for Balderson was mixed, telling George Stephanopoulos that he disagreed with the state senator's opposition to the Affordable Care Act, which he attempted to bring to Ohio, but that O'Connor was "a weak candidate" and that he and the Democrats lacked "a message."
Though Balderson's campaign did not respond to requests for a comment related to Kasich's claim about Trump appearing without having been invited, the candidate was clear about his intentions Saturday at the rally, voicing a position in stark contrast to O'Connor's stance of independence.
"I need your vote Aug. 7, so I can go to Congress and represent you and fight alongside this good man -- this great man -- President Trump," Balderson said.
Regardless of who is officially declared the winner, the new representative won't have much of a record to run on in their next election. Less than three months from now in November, Balderson and O'Connor will have a rematch, with gubernatorial and Senate races at the top of the ticket and an influx of college students returning to school in the district, setting up the possibility that by next year both will serve time in Congress.