— -- President Donald Trump explicitly stated his opposition to domestic violence today in the Oval Office, more than a week after a scandal erupted surrounding one of his former close aide's history of alleged spousal abuse.
"I am totally opposed to domestic violence and everybody here knows that," Trump said this afternoon. "I am totally opposed to domestic violence of any kind. Everyone knows that."
He added: "It almost wouldn't have to be said. So now you hear it, but you all know it."
This is the first time that Trump has specifically commented on domestic violence in the wake of former White House staff secretary Rob Porter's recent departure.
Porter resigned last week after both his first and second wives publicly accused him of physical abuse. Porter has denied the claims.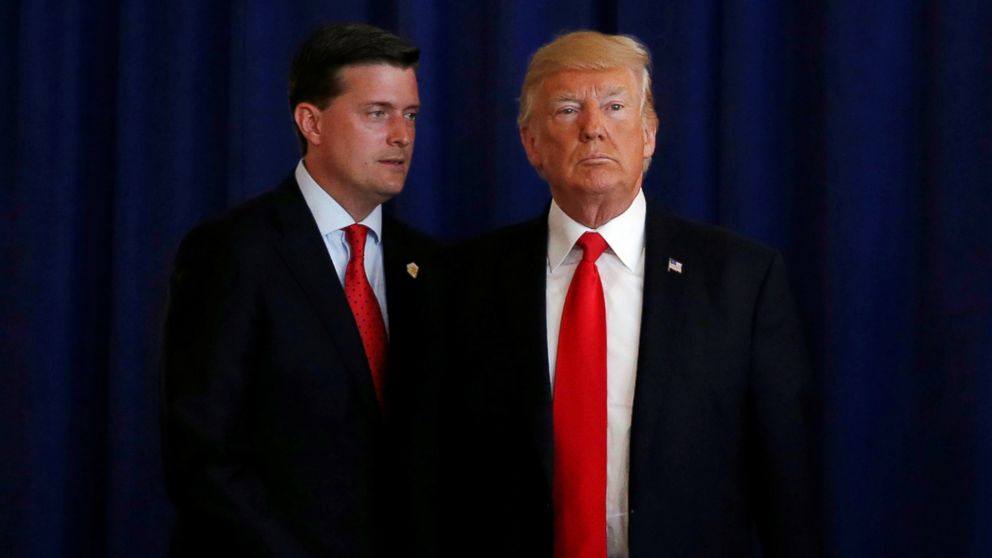 Trump said last week that the allegations against Porter were "very sad" and said it was "obviously a tough time."
"It was very sad when we heard about it. And certainly he's also very sad. Now he also, as you probably know, He says he's innocent and I think you have to remember that. He said very strongly ... that he says he's innocent," Trump said.