— -- Trump's voyage to Mexico today is thanks to efforts by the billionaire's son-in-law, Jared Kushner, according to senior level sources close to Donald Trump.
Ivanka Trump's husband, who is a real estate mogul in his own right, had been working to plan the trip for several weeks.
"Jared executed this thing beautifully from start to finish," one senior level adviser with direct knowledge told ABC News.
Kushner was one of only a handful that joined Trump today, along with former New York City Mayor Rudy Giuliani and Sen. Jeff Sessions. The plans for the trip originated before Donald Trump shook up his campaign leadership -- when Paul Manafort resigned as chairman and Kellyanne Conway became the campaign manager and Steve Bannon took over operations as campaign CEO.
Kushner has been a regular presence on the trail and has recently been an emerging force in the campaign.
"Jared has impressed everyone on the campaign, including seasoned campaign veterans, with his instincts and intellect," a campaign adviser said of Kushner in May.
"He's emerged as a quiet power whose input is sought on a wide variety of important issues."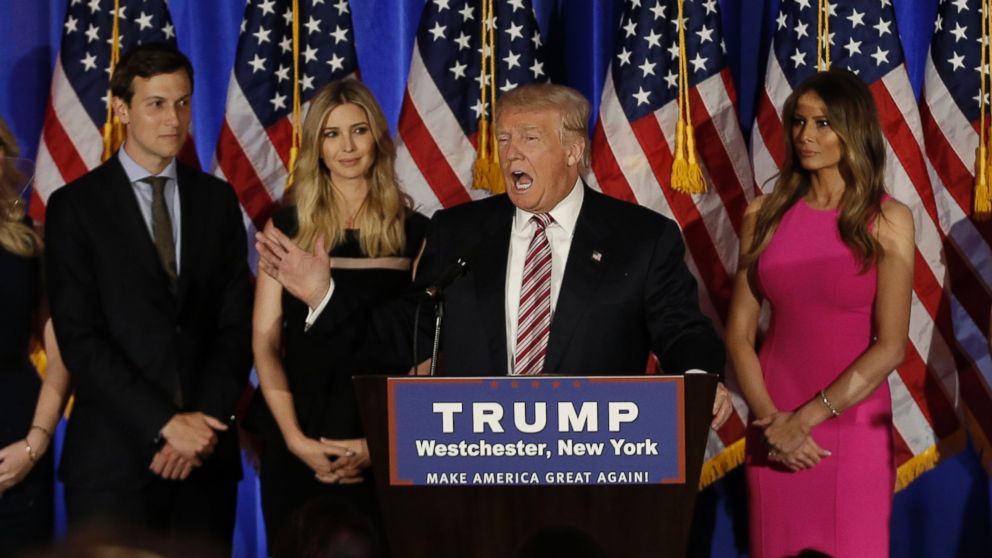 Sources within the campaign confirmed that Kushner, who practices Orthodox Judaism, helped write Trump's first formal address of the campaign to the pro-Israel American Israel Public Affairs Committee.
Kushner also defended his father-in-law in July against allegations of anti-Semitism, following the scandal surrounding an image he shared on Twitter of Hillary Clinton with a pile of money and a star, which many interpreted as a Star of David.
Kushner wrote a 1,326-word op-ed in The New York Observer, the newspaper he owns, in which he described Trump as being "an incredibly loving and tolerant person who has embraced my family and our Judaism since I began dating my wife."