Seth Meyers said he wasn't surprised when President Donald Trump mocked Christine Blasey Ford earlier this week after she claimed Supreme Court nominee Brett Kavanaugh sexually assaulted her in high school.
"So Republicans have been losing their minds over the Kavanaugh allegations, and last night Trump took his meltdown to a new level, openly mocking Dr. Christine Blasey Ford's testimony at a rally in Mississippi," Meyers, host of "Late Night," said Wednesday. "I mean that's the president of the United States openly mocking a survivor of sexual assault. There is no rock bottom for this guy. Rock bottom is where he jumped from."
Trump stirred controversy on Tuesday after he appeared to make fun of Ford, who testified against Kavanaugh before Congress last week.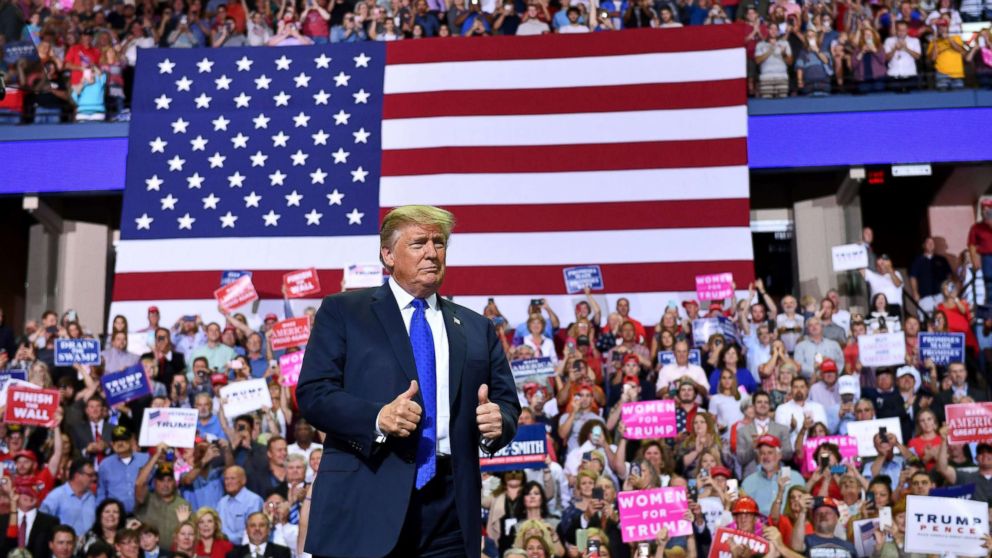 "I had one beer. Well you think? Nope, it was one beer. How did you get home? I don't remember. How did you get there? I don't remember. Where is the place? I don't remember. How many years ago was it? I don't know, I don't know, I don't know," Trump said, imitating Ford. "I don't know, but I had one beer, that's the only thing I remember."
The president had referred to Ford as a "very credible witness" just last week, but his sudden change in tune shouldn't come as a surprise, according to Meyers.
"Let this be a lesson to everyone who is praising Trump for his supposedly respectful handling of Dr. Ford: You knew this was coming," Meyers said. "It's like a werewolf movie where someone says, "He hasn't turned into a wolf for 29 days, so I think we're good."
Lawmakers on both sides of the aisle criticized Trump after his recent comments, but the White House backed up the president and said he wasn't mocking Ford.
"I dispute that it wasn't anything other than the president stating facts that were laid out and the prosecutor's memo that she put forward to the Senate," White House press secretary Sarah Sanders said Wednesday. "This entire process has been a disgrace."