Senate Democrats came ready for a fight at the confirmation hearing of the President's new pick to head the Consumer Financial Protection Bureau on Thursday.
Kathy Kraninger, who currently serves as the associate director for general government programs at the Office of Management and Budget, was criticized for her lack of consumer finance experience.
Democrats also questioned Kraninger on whether, during her time at OMB, she had played a role in implementing the Trump administration's "zero tolerance" immigration policy that led to families being separated at the border.
Kraninger said repeatedly that she had no role in setting the zero tolerance policy. But when questioned further, she said she could not speak about what advice she had given to agencies on implementing the policy.
Sen. Elizabeth Warren, D-Mass, who helped create the CFPB in 2011, expressed frustration with Kraninger's answers.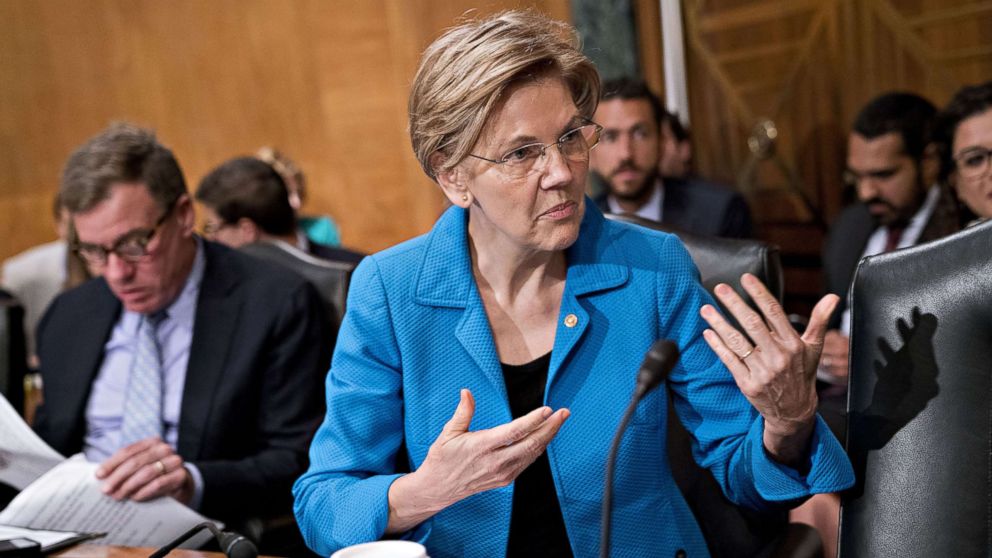 "I asked over and over under oath and all I got was dodgeball," Warren said. "For every Republican who spoke out against the policy of separating mothers and their babies at the border, they should be willing to vote 'no' to give a giant promotion to the woman who oversaw that policy."
Kraninger was tapped by President Trump to head the CFPB last month. The administration has pointed to Kraninger's management experience in her roll at OMB, where she helped oversee the budget for the Department of Homeland Security and the Department of Justice, as well as several other departments.
Sen. Bob Corker, R-Tennessee, said opposition to Kraninger's nomination could be less about her as a nominee and more about opposition to the president's policy.
"If we don't like some of the things that the president is doing, we should then block nominees that we like?" Corker said. "Why would I block someone that I generally like over something that the president has done?"
Mick Mulvaney is currently serving simultaneously as the acting director of the CFPB and as the director of OMB.
Mulvaney was appointed last year as the CFPB's acting director, in a controversial move by President Trump. Several consumer watchdog groups took issue with Mulvaney's appointment, saying the position should have gone to then-deputy director of the agency Leandra English.
He was a vocal opponent of the CFPB when he served in Congress and has rolled back several of the agency's former policies since taking the helm at the bureau.