— -- With a new ban on refugees from 11 countries, except in certain cases, the White House is blocking nearly half of all refugees admitted into the U.S. each year, according to data collected by ABC News.
It's a change to the U.S.'s longstanding refugee admissions program that may mean its death knell, refugee advocates say.
Those 11 banned countries are Egypt, Iran, Iraq, Libya, Mali, North Korea, Somalia, South Sudan, Sudan, Syria and Yemen, according to Sen. Ben Cardin, D-Md. -- a group that together made up 43.48 percent of all refugees admitted to the U.S. in fiscal year 2017.
In FY 2017 -- which included the end of the Obama administration and the first nine months of President Trump's tenure, including his refugee ban -- 23,357 refugees came from these 11 countries, out of the 53,716 refugees admitted. In FY 2016, the last complete year under Obama, who had a more open policy on refugees, 36,952 refugees out of 84,994 were resettled in the U.S. from those countries.
But on Tuesday, after its 120-day ban on refugees expired, the Trump administration resumed the program with new restrictions, including enhanced vetting for all refugee applicants and the additional 90-day review for those 11 countries.
Individuals from those specific countries will be considered for resettlement in the U.S. on a case-by-case basis, but only if they are determined to be in the "U.S. national interest" and don't pose a security threat, according to the Department of Homeland Security. It is unclear what will constituent "national interest."
The president ordered that during the 120-day ban, the Departments of State and Homeland Security, in consultation with the Office of the Director of National Intelligence (ODNI), had to determine whether additional security procedures identified during the review process were sufficient to ensure the security and welfare of the U.S. and whether the program should be reinstated.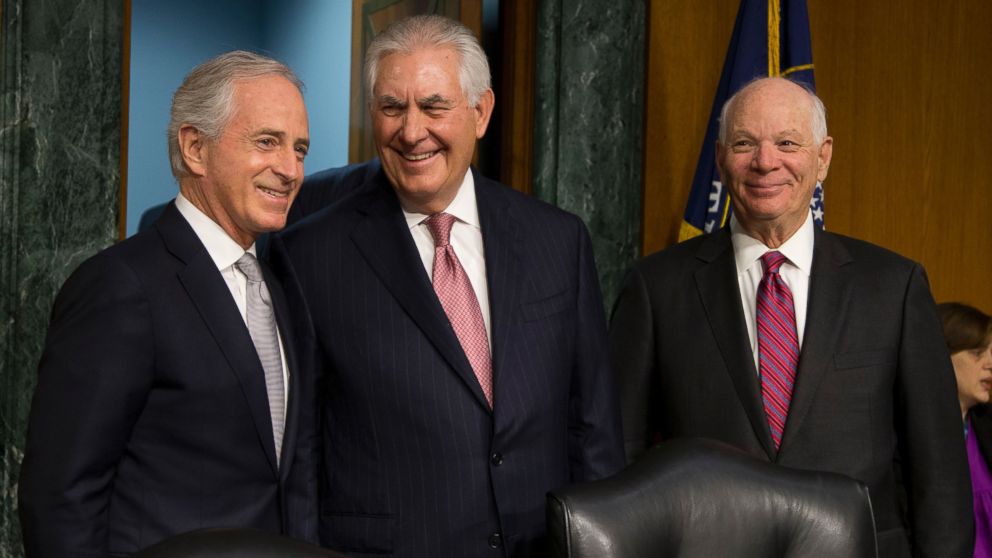 Those 11 nationalities were previously designated on the Security Advisory Opinion (SAO) list, a special security list for countries that require additional screening for things like visas. But the administration's review deemed them to have a higher risk for refugee admissions as well, expanding the restrictions, and ordered a second process to look into new vetting procedures for those countries.
The current SAO list for refugees was established in 2015, but was first established following the Sept. 11 terrorist attacks and has evolved over the years, according to DHS.
The government has declined to publicly name the 11 countries, citing "law enforcement sensitivities."
The Trump administration has also suspended family reunification for refugees, such as spouses and children who are sometimes separated when families flee a war-torn country. This program had a different vetting procedure, and while it's under review to bring it up to new standards, the administration is suspending it indefinitely, according to DHS officials.
Immigration authorities have also prioritized asylum cases -- people who apply for protection from inside the U.S -- over refugee cases. Under this administration, asylum applicants are concerned a priority because people claiming asylum are already in the U.S., making it in the national interest, according to a DHS official.
In addition, United States Citizenship and Immigration Services (USCIS) believes that the backlog in processing could potentially encourage false claims of asylum –- knowing that an applicant is allowed to remain in the U.S. while their case is processed.
However, USCIS did not have data on the number of fraudulent claims.
Secretary of State Rex Tillerson said in a statement Wednesday that the resumption of the limited refugee admission program will allow the U.S. to "help some of the world's most vulnerable people without compromising the safety and security of the American people."
But many refugee advocates derided Trump's updated plan as a de facto ban -- or worse, an attempt to destroy the refugee admission program entirely.
"The Trump administration is seeking to dismantle the refugee resettlement program brick by brick, through any means necessary," said Church World Service President and CEO Rev. John McCullough in a statement. His organization helps to resettle refugees in the U.S.
"This administration is not interested in pursuing our national interest, enhancing national security, upholding the legal frameworks that protect both us and our allies, much less our shared moral obligation to lead as a nation during the world's largest displacement crisis," he added.
Bill Frelick, Refugee Rights Program Director at Human Rights Watch, told ABC News that while undergoing security screenings processes "is a perfectly appropriate thing to do, the question is whether this is genuine enhancements of security screenings or whether this is a smokescreen for just more delays, longer backlogs and essentially keeping refugees out of this country."
The new 90-day review, he said, is "kicking the can down the road."
"I think it indicates to me that there's interagency squabbling going on within the executive branch of the government and that they're not seeing eye-to-eye on what protocols are needed," he added.
And, Mark Hetfield, president and CEO of HIAS, the global Jewish nonprofit that protects refugees, said, "The U.S. is decimating the refugee resettlement program at a time of unprecedented global need."
"Refugees are already the most vetted people coming to this country. These new requirements will not make us safer. What they will do is create additional, unnecessary burdens for individuals who have been forced to flee for their lives and are searching for safety," he added in a statement.
Even members of Congress weighed in strongly. Cardin -- a vocal opponent of much of Trump's foreign policy -- released a scathing statement Thursday on what he called Trump's "odious" effort to "completely disrupt and dismantle the U.S. refugee resettlement program piece by piece."
In particular, he accused the new restrictions of being an "unreasonable ban that largely affects Muslims" and "more evidence of the Trump administration's indifference and lack of humanity towards thousands of vulnerable refugees."