Trump's attacks on judge and prosecutor raise complex issue of gag order: Experts
Judge Juan Merchan warned Trump to refrain from inflammatory language.
After pleading not guilty to 34 felony counts, former President Donald Trump on Tuesday launched attacks on the Manhattan district attorney and judge overseeing his case -- despite the judge's request that both sides refrain from making inflammatory public comments.
Trump called Alvin Bragg a "failed district attorney" and a "criminal" before taking aim at Bragg's wife. He also criticized the judge overseeing his case, accusing him of bias.
"I have a Trump-hating judge with a Trump-hating wife and family," Trump said to a room full of supporters at his Mar-a-Lago estate.
If the rhetoric were to continue and escalate, it could put Judge Juan Merchan in the precarious position of having to consider a gag order, legal experts told ABC News.
Kevin O'Brien, a former assistant U.S. attorney, said he imagines Merchan "wants to do everything to avoid a situation like that."
"I do think it's a tough spot for the judge to be in," said Sarah Krissoff, a former federal prosecutor in New York and current defense attorney.
Krissoff noted any potential gag order, "no matter how narrowly tailored," would be appealed and face extensive litigation.
Prosecutors are working with Trump's team on a protective order to prevent discovery materials from being shared online or elsewhere. However, prosecutors did not request a gag order during Tuesday's arraignment, and Merchan said he was not inclined to grant one even if they had.
"Such restraints are the most serious and least intolerable on First Amendment rights," he told the court. "That does apply doubly to Mr. Trump, because he is a candidate for the presidency of the United States."
But the judge made clear he did not agree with Trump's attorneys that recent social media posts which stoked prosecutors' alarm -- including one in which Trump threatened "death and destruction" if he were indicted -- were just an expression of frustration.
And he gave a pointed warning to both parties to refrain from inflammatory language that could prompt violence and civil unrest, or that jeopardize the safety of any individuals.
"This is a request I'm making," Merchan said. "I'm not making it an order. But now that I have made the request, if I were to be handed something like this again in the future, I would have to take a closer look at it."
It was just hours later that Trump took the stage at Mar-a-Lago to air a litany of grievances against those he perceives as political enemies.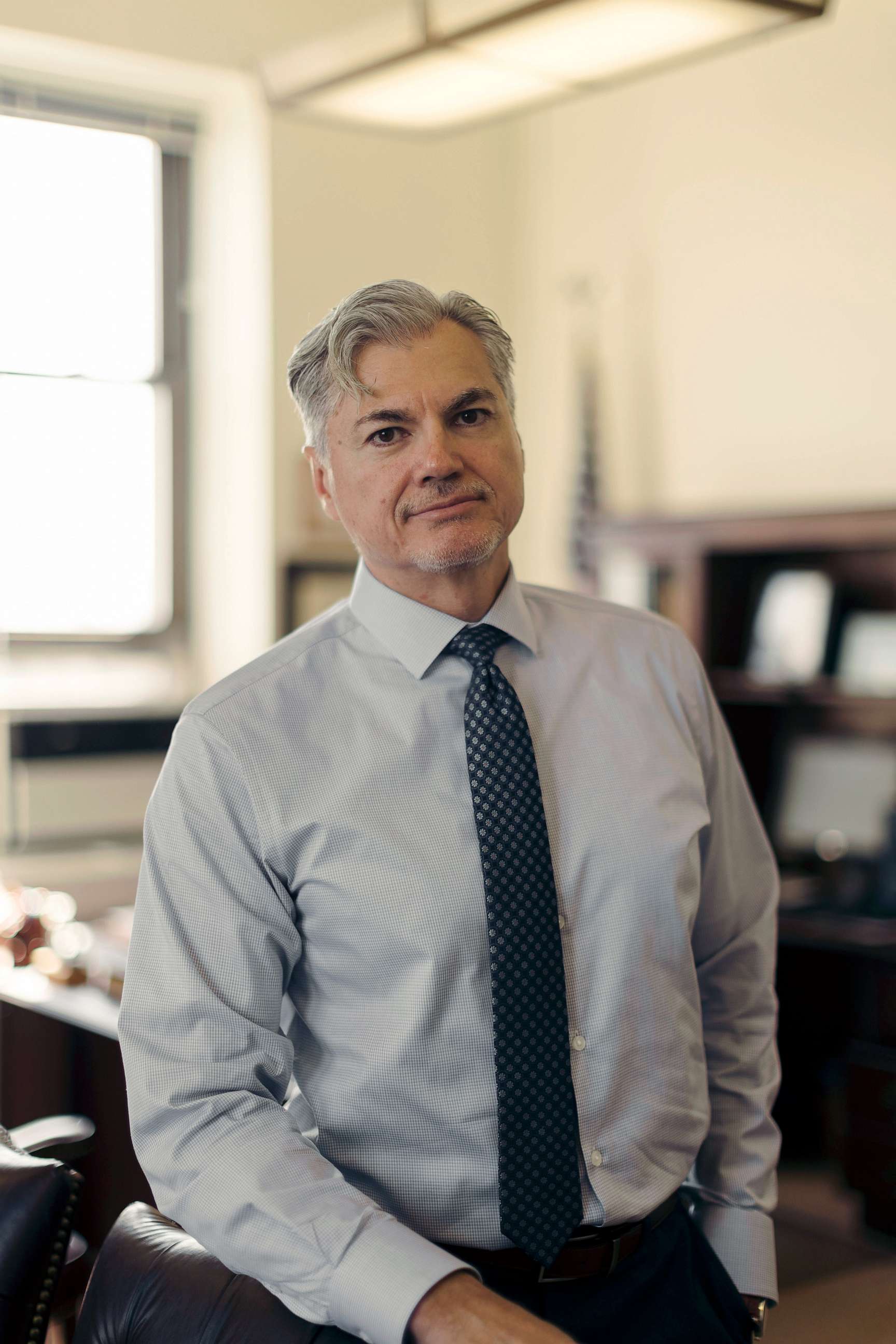 "The judge took a hands off approach and I think that was wise," O'Brien said. "The question is, is Trump going to do something to tempt him to impose a gag order or restriction?"
Gag orders are considered an "extraordinary" remedy given all defendants' First Amendment rights, but it's a step taken if comments being made threaten to undermine the integrity of the trial process or potentially poison the jury pool.
In this case, some legal experts said it might be concerns about safety that could prompt a request for a gag order.
"The interests here might be a little different than a normal normal criminal case ... It just may be a safety issue, frankly, that imposes a gag order," Krissoff said.
Police sources told ABC News Judge Merchan's received dozens of threats in recent days. Bragg's also been a target, as a letter threatening to kill "Alvin" was sent to his office. The letter contained white powder that was determined to be non-hazardous.
If prosecutors were to push for a gag order, there are a "range of options" the judge can take, according to former Manhattan Assistant District Attorney Daniel Horwitz,
He could impose some limitations, rather than a total gag order, on disparagement of individuals involved while still allowing Trump to make statements about the case in his defense, Horwitz said. If Trump were to violate an order given by the judge, he could be held in contempt and fined.
Top Republicans have argued a gag order in this case would be a violation of the First Amendment. Reps. Jim Jordan and James Comer, the GOP chairmen of two powerful House committees, said in a statement such a move would be "unconstitutional."
"To even contemplate stifling the speech of the former commander in chief and current candidate for President is at odds with everything America stands for," the two lawmakers said ahead of the arraignment.
While experts said there are unique circumstances in this case, with Trump being a leading 2024 candidate for Republican nomination and the first former president to be indicted, he is still a criminal defendant.
"The fact that Donald Trump happens to be running for president is somewhat of an added complexity, but at the end of the day, he's a defendant like every other defendant and he has to obey the rule of law," said Horwitz.