CLEVELAND, Ohio— -- Donald Trump's running mate, Indiana Gov. Mike Pence, introduced himself to the Republican National Convention -- and to Americans elsewhere -- as a "a Christian, a Conservative and a Republican" and said that the presidential nominee "gets it."
"I am deeply humbled by your confidence, and on behalf of my family here and gone, I accept your nomination to run and serve as Vice President of the United States of America," Pence told the crowd.
Tonight's speech comes six days after Trump announced that Pence was his vice presidential pick via Twitter.
"Honestly I never thought I'd be standing here. I thought I'd be spending this evening with all my friends from the great state of Indiana," he said
Pence got a few laughs early on in his speech, noting some of the obvious question marks that came along with his selection: how different he is from Trump and his lack of national profile.
"You know, he's a man known for his large personality, a colorful style, and lots of charisma, and so, well, I guess he was looking for someone to balance the ticket," Pence said.
"Well, for those of you who don't know me, which is most of you, I grew up on the front row of the American dream."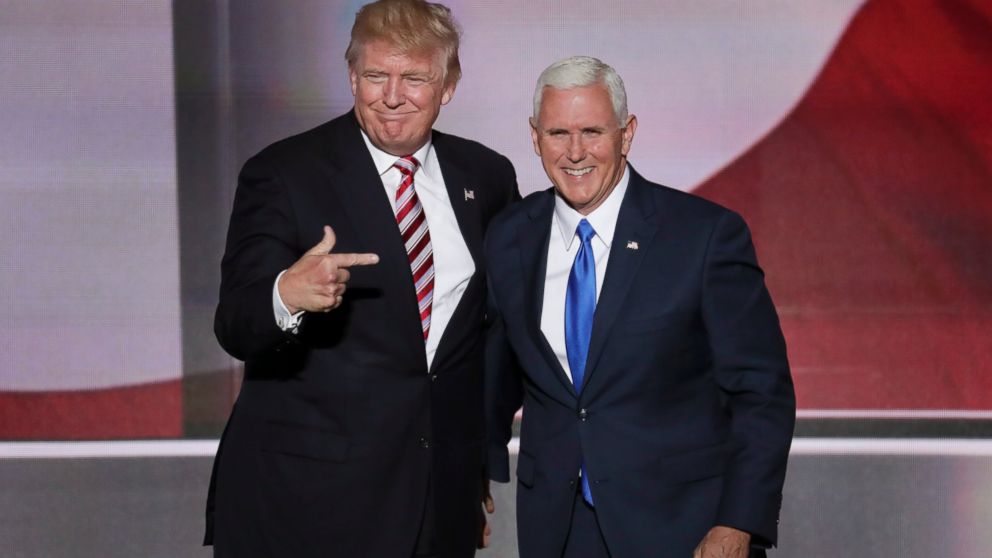 He then went on to criticize Hillary Clinton and praised the changes that Trump will bring if elected. At one point, he even made a reference to one of Trump's go-to words -- yuge.
"The choice could not be more clear. Americans can elect someone who literally personifies the failed establishment in Washington, D.C., or we can choose a leader who will fight everyday to Make America Great Again. It's change versus status quo, and my fellow Republicans when Donald Trump becomes President of the United States of America the change will be huge!" Pence said.
Pence started wrapping up his speech with a reference to one of the most unifying figures for Republicans: President Barack Obama.
"If you looked at a calendar this morning, you might have noticed that the presidency of Barack Obama ends exactly six months from today," he said, and was met with applause.
Trump joined Pence on stage after the speech, shaking hands and then giving the crowd a thumbs up but not making any formal statements. Pence's family then joined him on stage as Trump left.
Pence was introduced by Speaker of the House Paul Ryan, who was the vice presidential candidate at the 2012 Republican National Convention.