US accuses Russia of violating key nuclear treaty
The State Department says Moscow is blocking inspections, endangering the pact.
The State Department has informed Congress that Russia is no longer meeting obligations set by the only nuclear arms control pact shared by two powers, putting a rare area of cooperation between Washington and Moscow at risk.
"Russia is not complying with its obligation under the New START Treaty to facilitate inspection activities on its territory," a spokesperson for the department said in a statement. "Russia's refusal to facilitate inspection activities prevents the United States from exercising important rights under the treaty and threatens the viability of U.S.-Russian nuclear arms control."
The New Strategic Arms Reduction Treaty, commonly known as New START, is an agreement between the U.S. and Russia that sets limits on strategic arms. The terms of the deal dictate that those restrictions be verified through on-site inspections, data exchanges and other monitoring measures.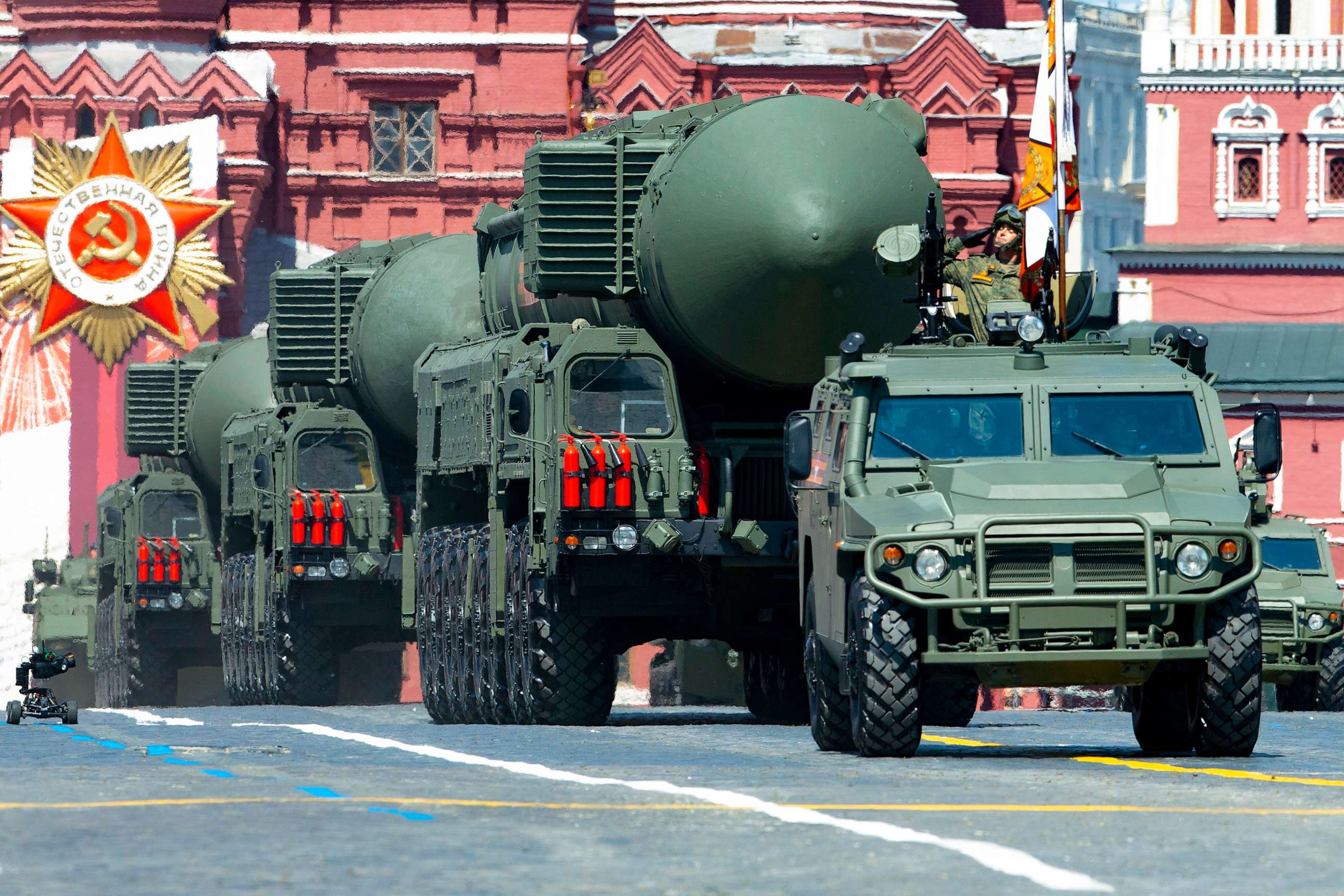 Both countries agreed that on-site inspections should be suspended during the pandemic, but while Washington expressed a willingness to resume the practice in the summer of 2022, Russia continued to shut off access to its nuclear arsenal, claiming that travel restrictions imposed by the U.S. in response to the invasion of Ukraine unfairly hindered its ability to conduct reciprocal inspections.
The State Department spokesperson disputed that claim.
"Russia has a clear path for returning to full compliance," the person said. "The United States remains ready to work constructively with Russia to fully implement the New START Treaty."
As of Tuesday afternoon, the Kremlin had not responded to the U.S. accusation.
The New START treaty, which has been in force since 2011 and is set to run through February 2026, also stipulates a schedule for the parties to hold diplomatic meetings on renewing the pact and related topics. Russia abruptly called off scheduled talks in November 2022 and as so far refused to set a new date -- another example of Moscow's failure to comply, according to the Biden administration.
The State Department's declaration to Congress comes at the behest of Republicans on the House Foreign Affairs Committee, who issued a letter to Secretary of State Antony Blinken, Secretary of Defense Lloyd Austin, and Director of National Intelligence Avril Haines last week expressing concern that Russia has failed to uphold key tenets of the treaty.
But until recently, the department maintained that Russia continued to meet at least some of its obligations, including by providing data and sharing notifications.
The New START treaty caps both U.S. and Russia deployed strategic nuclear warheads and bombs at 1,550 and caps each power's deployed intercontinental ballistic missiles, submarine-launched ballistic missiles, and heavy bombers assigned to nuclear missions at 700.
The terms of the agreement also provide for 18 on-site inspections each year for both U.S. and Russian authorities.
"The United States continues to view nuclear arms control as an indispensable means of strengthening U.S., ally, and global security," the State Department said. "It is all the more important during times of tension when guardrails and clarity matter most."
However, when it comes to Russia's invasion of Ukraine, speculation and fear from Western officials regarding the potential use of weapons of mass discussion by Moscow has centered around tactical nuclear weapons, which are not covered by the treaty.