Two U.S. Navy ships sailed within 12 miles of a disputed artificial island -- claimed by China -- in the South China Sea early Monday, according to a U.S. Navy statement. The move is sure to once again to draw criticism from China that has criticized the passage of U.S. Navy ships challenging China's excessive maritime claims in the South China Sea.
"On February 11 (local time), guided-missile destroyers USS Spruance (DDG 111) and USS Preble (DDG 88) conducted freedom of navigation operations (FONOPS) in the South China Sea," said Commander Clay Doss, a spokesman for the U.S. Navy's Seventh Fleet.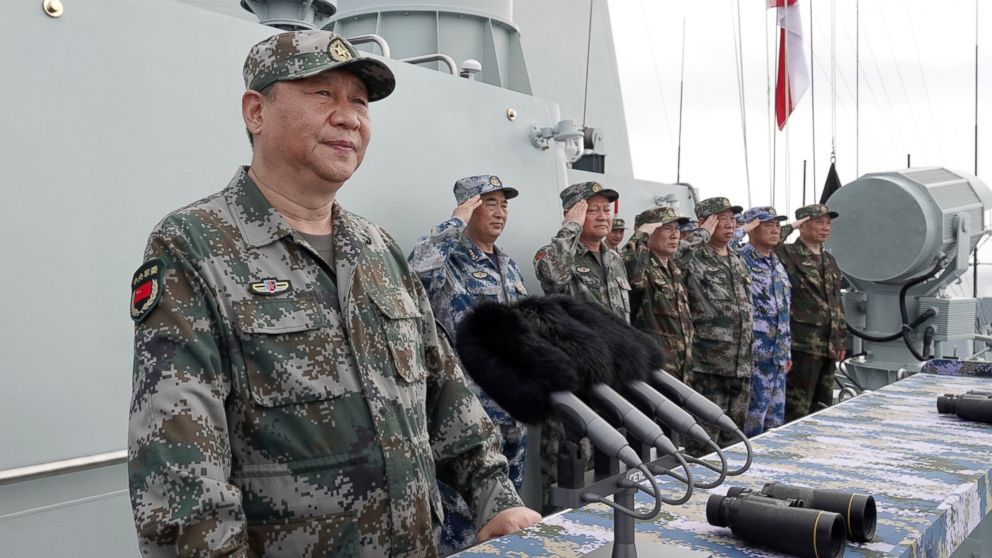 "Spruance and Preble sailed within 12 nautical miles of the Spratly Islands in order to challenge excessive maritime claims and preserve access to the waterways as governed by international law," said Doss.
A U.S. official said the two destroyers sailed within 12 nautical miles of Mischief Reef, one of seven artificial islands built up by China in recent years to press their territorial claims to the island chain.
By sailing within the international territorial limit of 12 nautical miles the transits stress that the waters off the seven artificial islands are international waters.
The Navy carries out what are called Freedom of Navigation Operations (FONOPS) around the world to challenge excessive maritime claims made by countries, but the operations directed at claims made by China draw the most attention.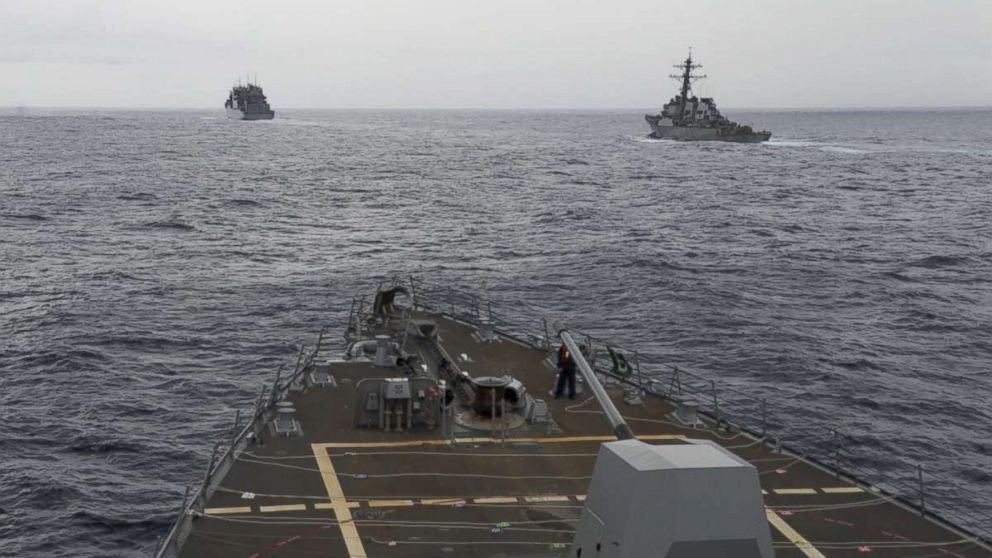 China's Foreign Ministry routinely criticizes U.S. Navy FONOP missions in the Spratly Islands and the Paracel Islands, another island chain disputed by both China and Vietnam. Some of the transits have also resulted in close calls for the American ships. In October, the destroyer USS Decatur had to maneuver to avoid a collision with a Chinese warship that came within 45 yards of its bow.
A defense official said there were no unprofessional or unsafe actions during Monday's transit by the two destroyers.
Over the last five years China has rapidly built artificial islands housing significant military infrastructure on what had been low-lying reefs. The United States has criticized China for militarizing the islands by constructing long runways used by jet fighters and deploying anti-aircraft missiles.
"U.S. Forces operate in the Indo-Pacific region on a daily basis, including in the South China Sea," said Doss. "All operations are designed in accordance with international law and demonstrate that the United States will fly, sail and operate wherever international law allows. That is true in the South China Sea as in other places around the globe."
"We conduct routine and regular Freedom of Navigation Operations (FONOPS), as we have done in the past and will continue to in the future," said the Navy spokesman. "FONOPs are not about any one country, nor are they about making political statements."