A small U.S. military special operations team has been based at the U.S. Embassy in Kyiv since early in the war in Ukraine that began in February 2022, according to a former and a current U.S official.
Both officials stressed to ABC News on Wednesday that the U.S. military team does not go out on the front lines with Ukrainian troops and only operates out of the U.S. Embassy.
Among several duties this team provides is security for VIPs and intelligence assistance to Ukrainian Special Operations Forces, according to the current U.S. official. The official stressed that they are not on the front lines and they are not accompanying Ukrainian troops in Ukraine.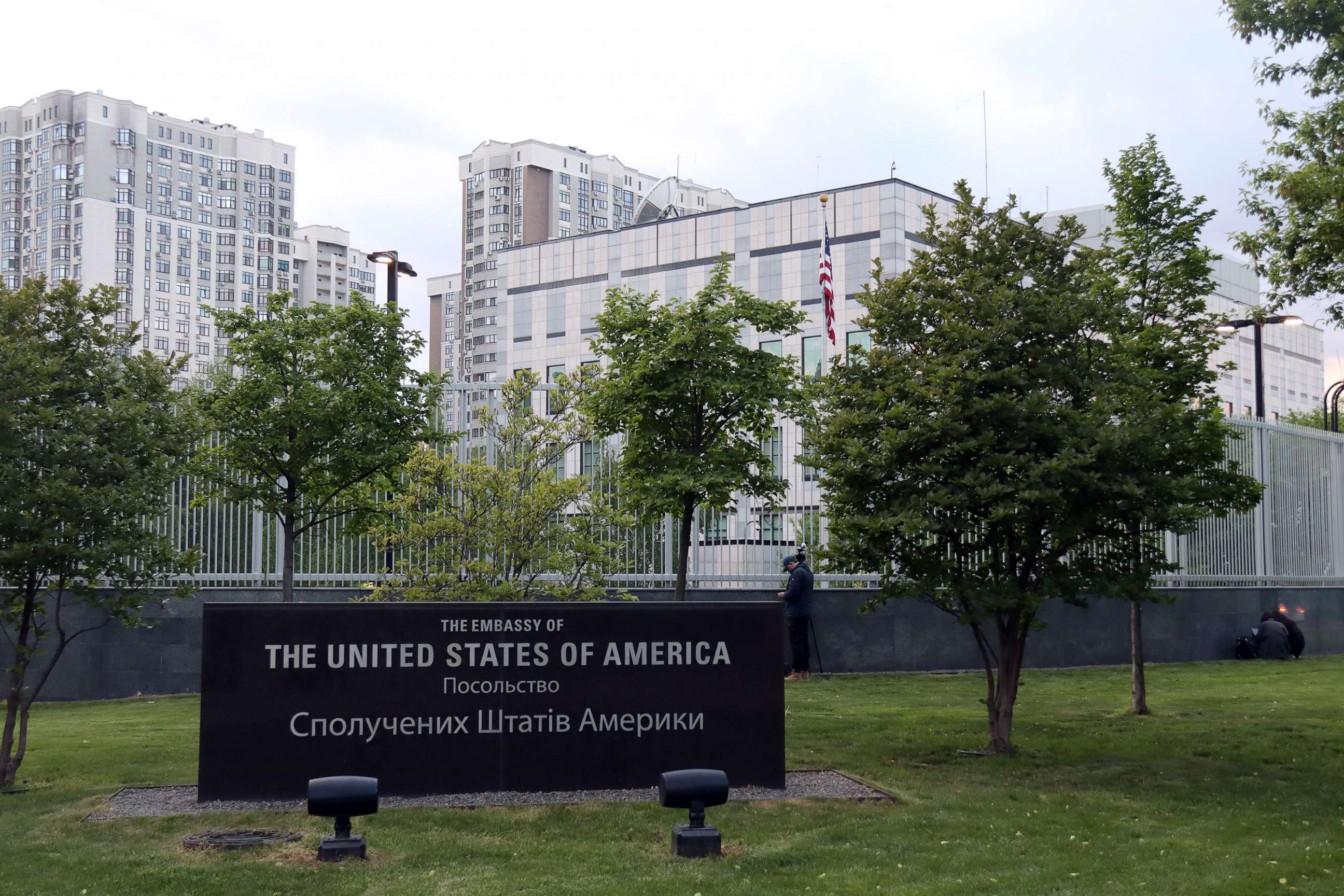 The former U.S. official told ABC News that in addition to providing assistance with the oversight of U.S. equipment and supplies being sent to Ukraine, the team has assisted Ukrainian military planners with operations that have resulted in hundreds, if not thousands, of Russian military casualties.
The presence of U.S. military personnel working at the U.S. Embassy in Kyiv was first disclosed by the Pentagon last November.
But the information that there are presumably special operations forces was included in one of the 38 apparently highly classified documents that appear to have been leaked on the internet and that have been reviewed by ABC News. ABC News has not independently verified the authenticity of these documents.
That document mentioned 14 U.S. special operations forces in Ukraine in late February in a round-up description of other NATO countries that had special operations forces inside Ukraine.
Dated to Feb. 28, the apparently leaked document seems to list a total of 97 special operations forces from five NATO countries operating in Ukraine with the highest number coming from the United Kingdom and numbers comparable to the U.S. team from other countries.
The purported leaked document also noted the presence of additional U.S. military personnel working at the embassy with the Defense Attaché's office and the Defense Cooperation Office.
Last November, the Pentagon's top spokesman noted the presence of U.S. military personnel at the embassy to help with the accountability of the billions of U.S. military assistance being provided to Ukraine and emphasized they were not in Ukraine in a combat role.
"We've had U.S. forces serving at the embassy as part of the Defense Attache Office, which is where these guys are assigned," Brig. Gen. Pat Ryder said at a Nov. 1 press briefing.
"We've been very clear there are no combat forces in Ukraine, no US forces conducting combat operations in Ukraine," Ryder said at the time. "These are personnel that are assigned to conduct security cooperation and assistance as part of the Defense Attache Office."