Vice President Mike Pence cancelled a planned trip New Hampshire at the last-minute on Tuesday and returned to the White House, without explanation, although his press secretary said there was "no cause for alarm."
Pence was scheduled to fly to the Granite State on Tuesday for a roundtable discussion with former patients and alumni at the Granite Recovery Center headquarters in Salem, New Hampshire, but the vice president's plane, Air Force Two, never left Joint Base Andrews after Pence was called back to the White House.
When reporters stated asking why the sudden change, Pence's press secretary Alyssa Farah tweeted, "something came up that required the @VP to remain in Washington, DC. It's no cause for alarm. He looks forward to rescheduling the trip to New Hampshire very soon."
She later added, "The @VP never left Washington, DC. There was no "emergency callback." Something came up that required the VP to stay in DC. We'll reschedule NH shortly."
The reason for Pence's change of plans was "no medical issues with the president or vice president," according to a White House official.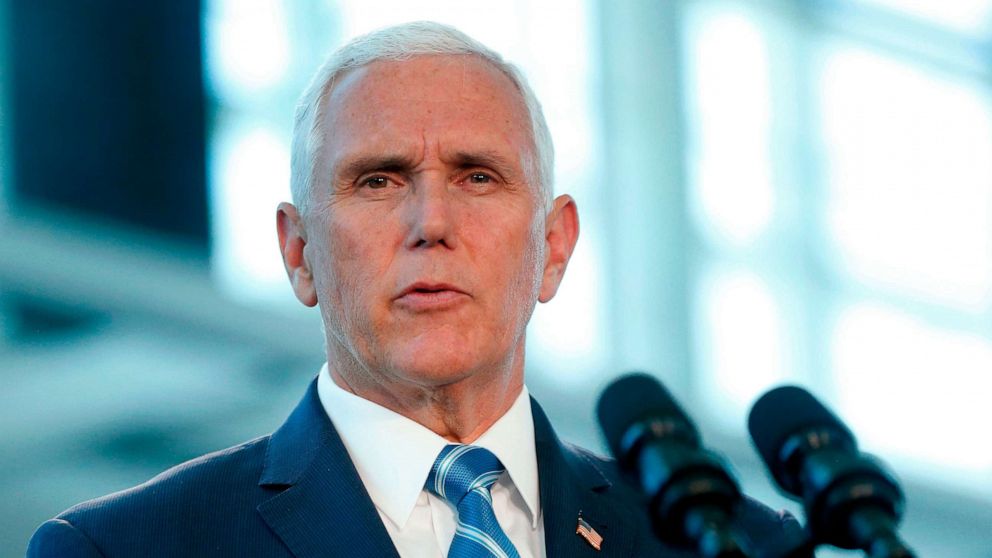 His chief of staff, Marc Short, told ABC News Pence got on the plane at Joint Base Andrews, and was called back before the plane was ready to take off but he would not specify why. He added that, once Pence came back to the West Wing, he joined President Donald Trump for other high-level meetings.
Short reiterated that it was "not a national security issue," but said the president and vice president "discussed the issue briefly."
Gov. Chris Sununu was scheduled to attend the event in New Hampshire. His communications director Ben Vihstadt told ABC News, "The governor was not given a specific reason for the change of plans, and was notified right around the same time as the public."
"Governor Sununu is looking forward to welcoming the Vice President to New Hampshire at a later date," Vihstadt said.
Granite Recovery Center spokesperson David Wedge said 250 people arrived at the event but were turned away after they were told the vice president had a "diversion."
In a statement, Granite Recovery Centers CEO Eric Spofford said, "We were so honored to host Vice President Pence to discuss the opioid epidemic, treatment, and recovery but unfortunately the event was canceled. This issue is so important and we all need to work together toward solutions. We look forward to working with the VP in the future, as well as all levels of government, as we continue to fight this epidemic."
The White House has not offered further explanation.
ABC News' Katherine Faulders and Tara Palmeri contributed to this report.